Releases
The Album Series 15 – "Autofiction" by Suede!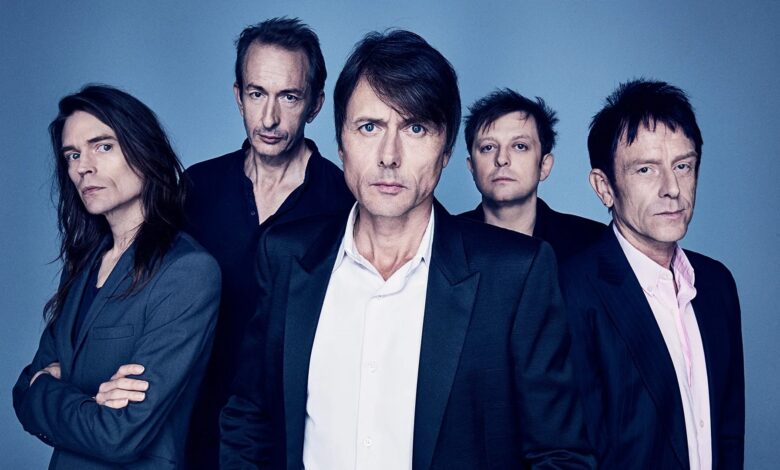 Hey again! time for another entry in our Album Series.
My love for Suede – the best Britpop band of the 90's, sorry Blur/Oasis/Pulp – is well documented. Known for the glam influences, dramatic choruses and epic guitar parts, Suede had an amazing run of albums in the 90's, with many hits such as "Beautiful Ones", "Animal Nitrate" and more. For some reasons completely unclear to me, they never seemed to succeed much in the USA – but in Europe and England especially they're huge. They've disbanded in 2003 after some much weaker albums, and we thought that was that.
But then Suede pulled off something more spectacular. Their 2010 reunion started as a "greatest hits" one-off live show, but quickly became a full reunion with new material. And that's how Suede pulled off one of the most incredible comebacks in recent memory – with a string of albums that honestly rivals their best stuff.
This reunion (arguably) peaked with "Autofiction", their latest record, which sees Suede goes louder and punkier than ever. Released to wall-to-wall critical acclaim, it's an album full of life, sound and anthemic songs. When I first heard it, I kept thinking of one thing – "Gotta have this in Rock Band!!". Those songs lend themselves perfectly to the game, they're each an absolute blast to play, so really this pack was only a matter of time. As Allmusic says, "Suede know how to deploy not just their strengths but their distinctive blend of nervy post-punk, overheated glam, and yearning poetry to make an album that sounds full, complete, and utterly alive." And now you can play along with 7 out of the album 11 tracks!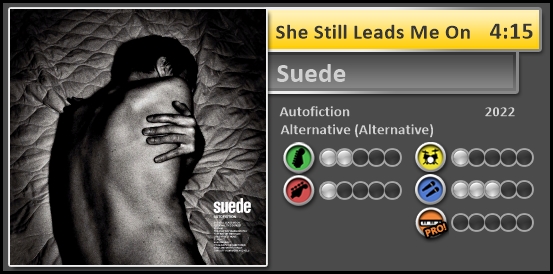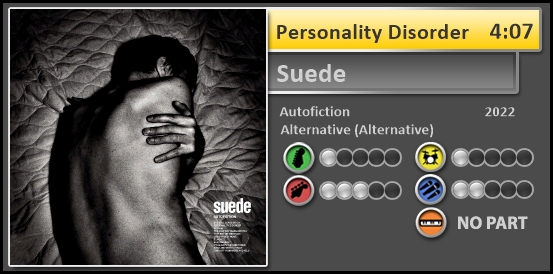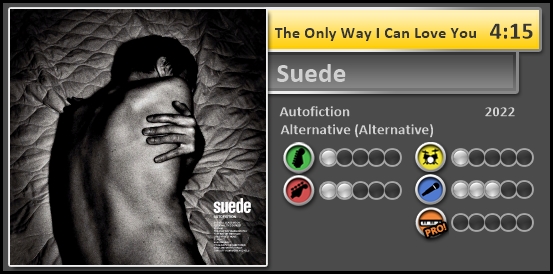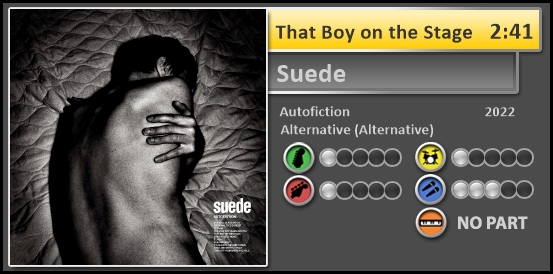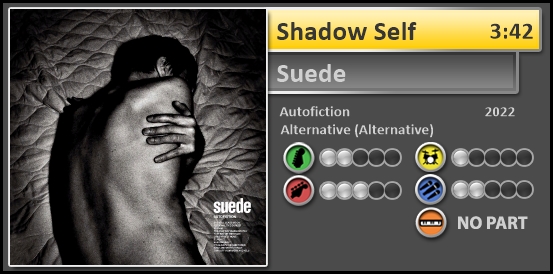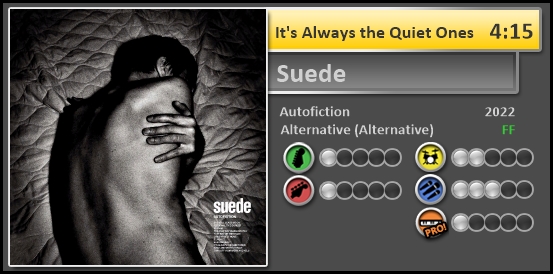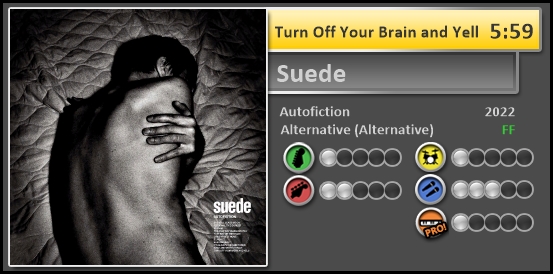 But of course, this obsession with "Autofiction" led into a whole new dive into Suede back-catalog, which led to new/old discoveries which inevitably led to some more of their old stuff authored… So here's the bonus tracks! Two major singles I didn't chart before – the ultra catchy "Metal Mickey" from their debut album, and the rebellious "We are the Pigs" from the classic Dog Man Star. Than there's some serious deep cuts – the brilliant "Heroine" from Dog Man Star, plus a trifecta of mega underrated tracks from "Coming Up". And than, another one from their comeback years – the epic "Don't Be Afraid if Nobody Loves You".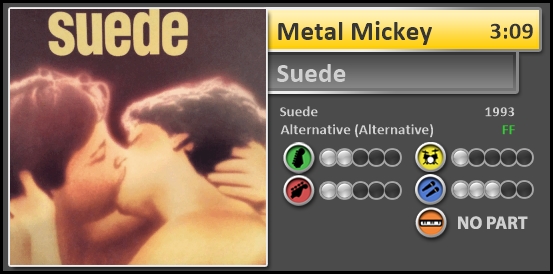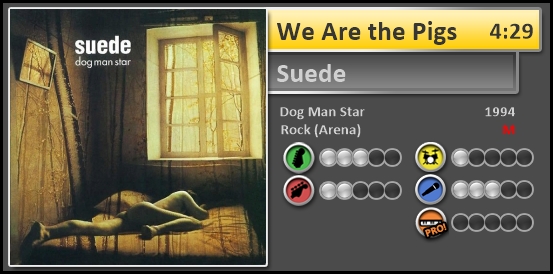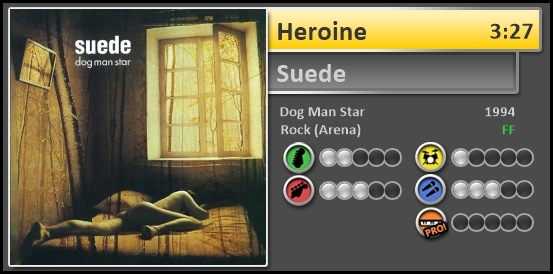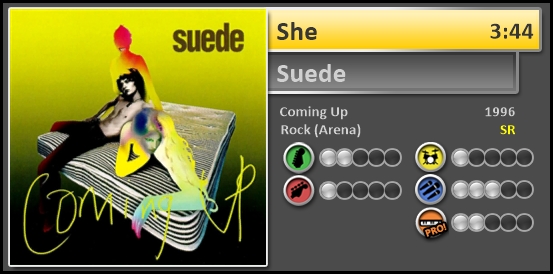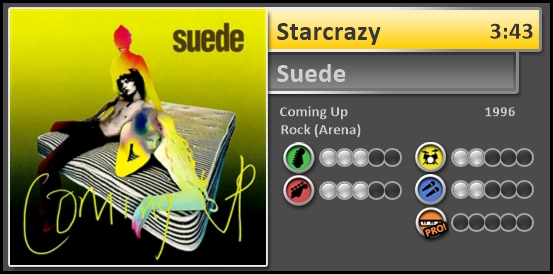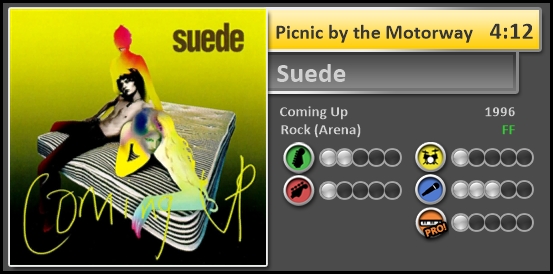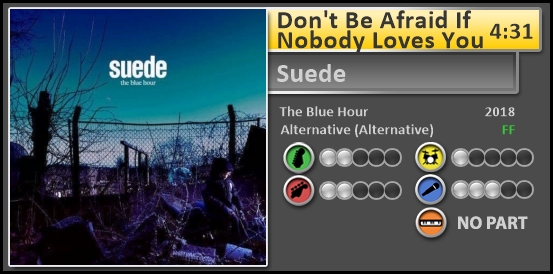 And finally, my favorite Suede song always was and probably will be "Trash", one of the catchiest and most epic singles I know. It was one of the first songs I've ever charted, so I decided to redo it and update it to a higher standard. So if you like the song, make sure to grab the new version!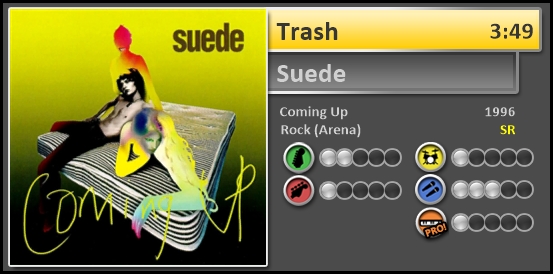 That's it for today! Hope you've enjoyed the songs.
Previous Entries in the Album Series:
1. The Beach Boys – Pet Sounds
2. Silver Jews – Tanglewood Numbers
3. Joy Division – Unknown Pleasures
4. Summer Salt – Happy Camper
5. My Chemical Romance – The Black Parade
6. Beach Bunny – Honeymoon & Blame Game
7. Jimi Hendrix – Band Of Gypsys
8. Red Hot Chili Peppers – Unlimited Love
9. Father John Misty – I Love You, Honeybear
10. King Gizzard and the Lizard Wizard – Infest the Rats' Nest
11. The Magnetic Fields – 69 Love Songs
12. The Stone Roses – The Stone Roses
13. George Harrison – All Things Must Pass
14. Gorky's Zygotic Mynci – Barafundle