Releases
The Album Series 01 – "Pet Sounds" by The Beach Boys!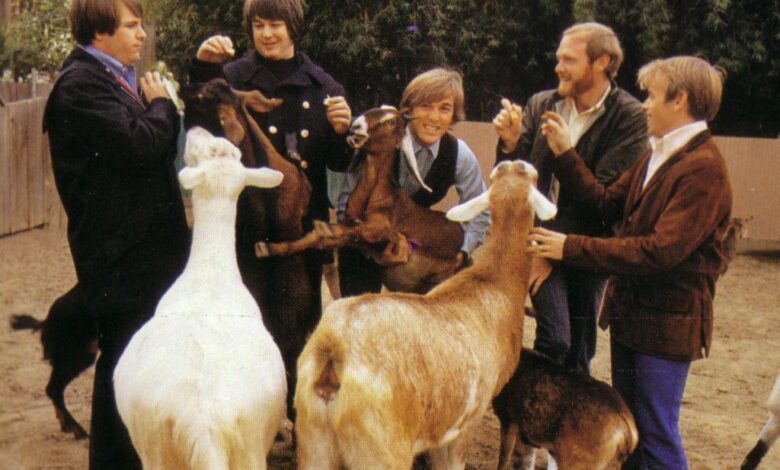 Hey again!
I'm happy to announce the "Album Series" – a series of releases which would each focus on getting in-depth on a single album! And to kick off the series, I have chosen a real classic – "Pet Sounds" by The Beach Boys!
This album probably doesn't need much introduction so I'll keep it short and sweet. Widely and rightfully regarded as one of the best albums of all time, "Pet Sounds" is a pop masterpiece. Full of insanely beautiful melodies, lush arrangements, ground breaking experimentation and those classic Beach Boys harmonies, it's just a phenomenal album.
Many thanks to jphn for making the in-game endings to all those tunes! The Beach Boys do love their fade outs…
And it's quite underrepresented in our DB. Of course, the likes of "Wouldn't it Be Nice", "God Only Knows" and "Sloop John B" are among the best songs in history and have been charted long ago by the great Farottone. But this great album is a lot more than just those tunes, and today we're here to delve into the rest of them.
But first… a small appetizer! We'll open this pack with the gorgeous "In My Room" from 1963's "Surfer Girl". It's a classic Beach Boys ballad containing those gorgeous harmonies. It's one of the first tunes in which the Beach Boys took their craft a bit more seriously, and a song that nicely leads up into Pet Sounds. Enjoy!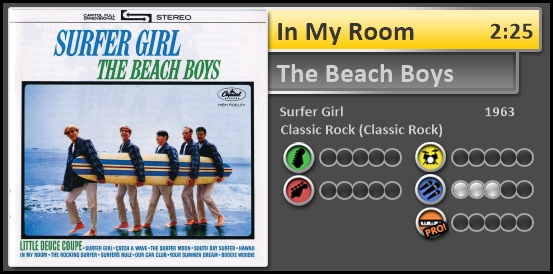 Now for our main dish… We have 5 little perfect art pop themes from one of the best albums of all time.
"You Still Believe In Me", arguably the most gorgeous melody on the entire record, and a truly beautiful song. "That's Not Me" kicks things up a bit, and contains lead vocals from everyone's favorite (lol) Mike Love. It's a great tune. Next up is one of my favorites – "I'm Waiting For the Day", a beautiful love song about a guy waiting for his crush to get over her ex-boyfriends – with a sinister outro that's open to interpretation. And finally, "I Know There's an Answer" – a song about Wilson's experience with LSD (it was 1966 after all…) that was famously rewritten after Mike Love thought the original lyrics were too explicit with their drug references (the line "they trip through the day" remained even after the rewrite). And finally, "Here Today", a cautionary tale about love going wrong.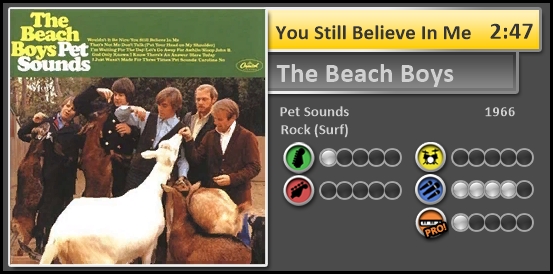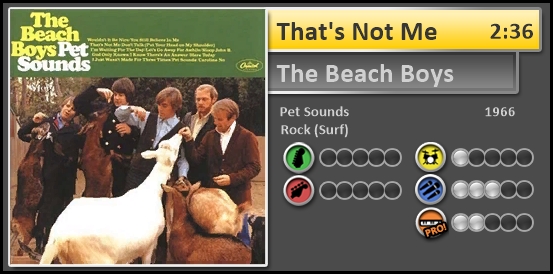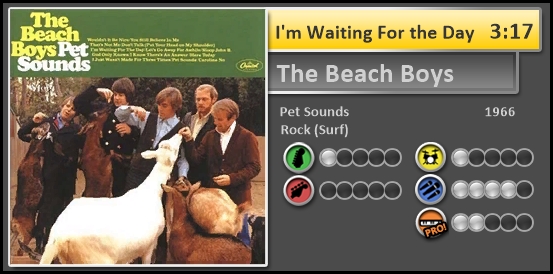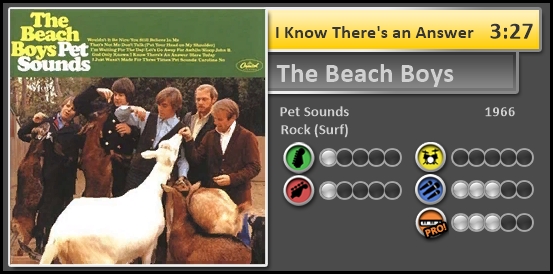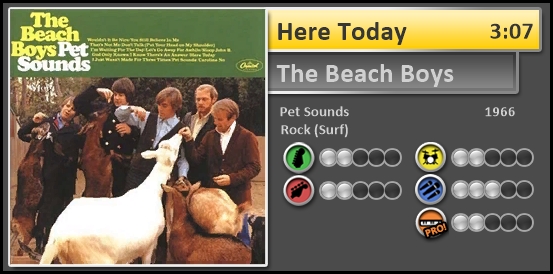 So that was the main dish – some awesome cuts from this all time great album!
I do have a nice dessert for you, though. While Pet Sounds is all about the genius of Brian Wilson, who wrote and arranged the album almost on his own, this small encore is all about one of the least known Beach Boys members – Bruce Johnston. Johnston was originally filling in for Wilson on bass when Wilson wouldn't tour, but his role grew bigger, notably getting to sing lead vocals on "California Girls". He rarely wrote, but he did pen one absolute diamond – the drop-dead gorgeous "Disney Girls (1957)", taken from the 1971 album "Surf's Up". "Disney Girls" is one of my top Beach Boys songs for ages, and doing any kind of Beach Boys pack without it felt wrong. So here it is!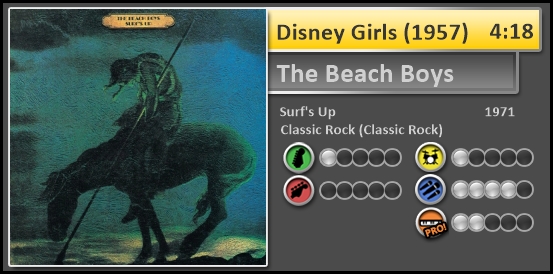 So that's it for today! Hope you had a good time, see you soon!