Releases
The Album Series 06 – "Honeymoon" by Beach Bunny! (plus "Blame Game" EP!).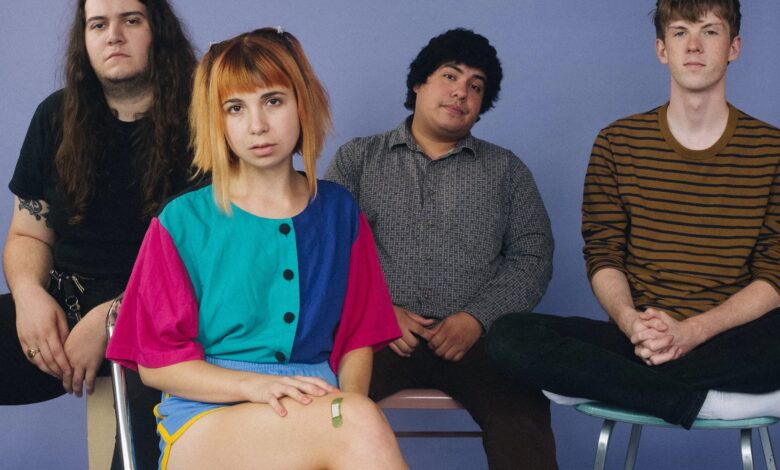 Hey again!
So when I did this release, just 5 months ago, I didn't intend to chart more Beach Bunny soon. I felt like that pack was a good representation of the band's best song, and there's so many other artists out there I wanted to do.
But somehow, I kept coming back to do more Beach Bunny. Maybe I just heard something – like the drums on "Colorblind" – and think "I got to play this in Rock Band". Maybe just the original pack got so overplayed here – seriously, we rock those Beach Bunny tracks so often – I just felt like more variety was needed. I tried to avoid it, run away from it, but eventually, there was simply no choice but to go "fuck it – let's just do all of them".
So I'm happy to present, Beach Bunny insanely fun, infectious and great "Honeymoon" – now released in full. Every single track in here is just awesome in its own way – even the beautiful piano ballad "Racetrack". "Cuffing Season" rocks so hard, "Mrs. California" is catchy as hell, "Racetrack" builds up to a perfect explosion, and I already mentioned those drums on "Colorblind".
If you want a general writeup on who Beach Bunny are, see my previous post. If you already know – than let's fucking go… "Honeymoon" in full: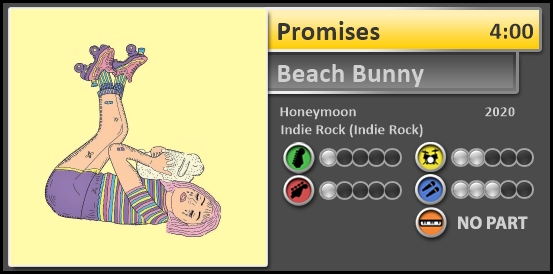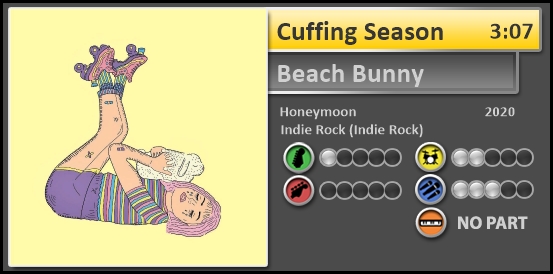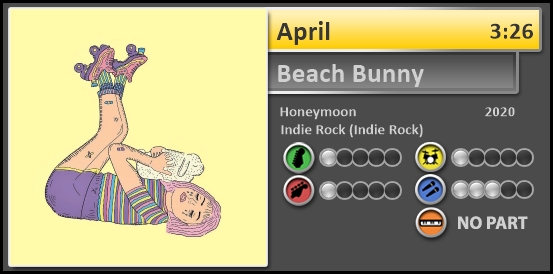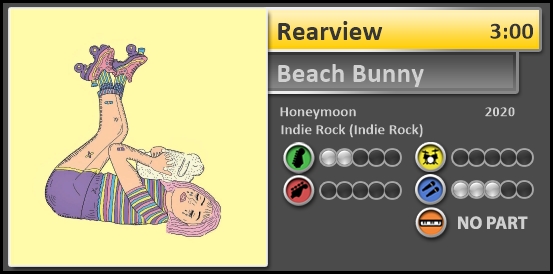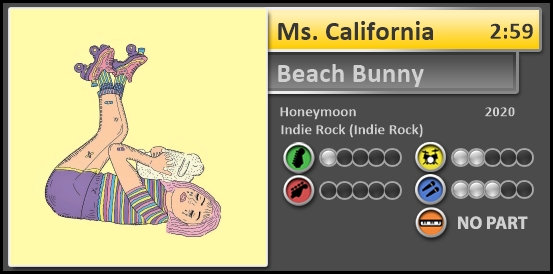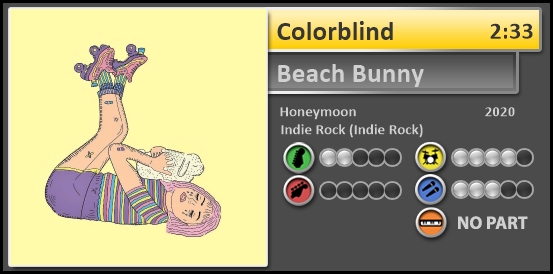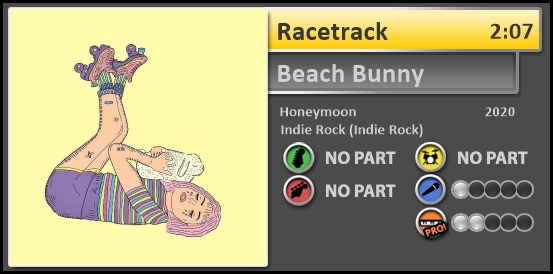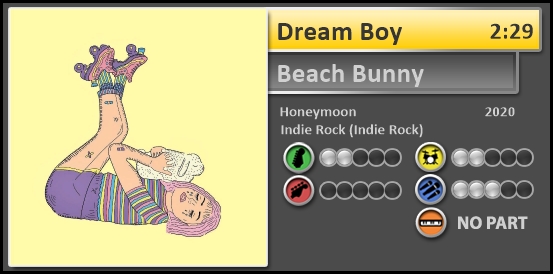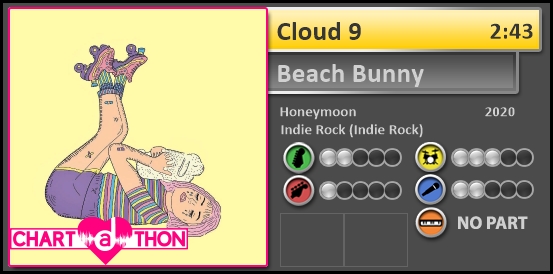 And for good measure, I also completed the "Blame Game" EP, which had the band diving into social issues, and the MeToo movement in particular. Here are the two bangers we were missing previously – "Nice Guys" with the huge power chorus, and the insanely groovy "Love Sick".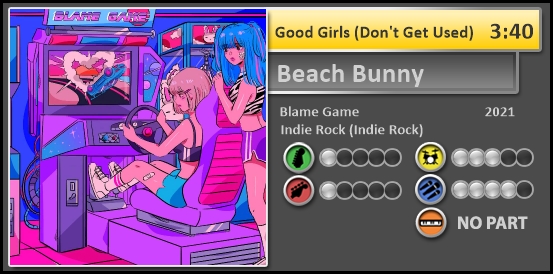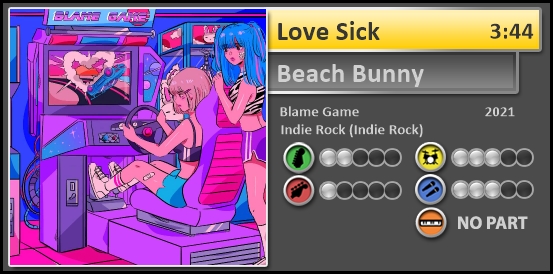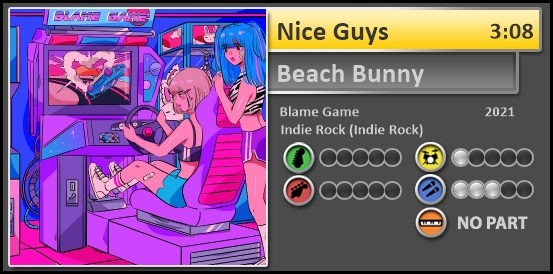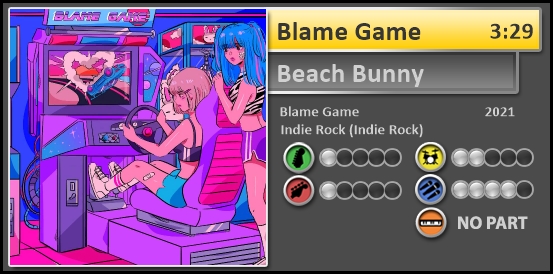 One thing I failed to mention is that Beach Bunny have released a new album recently, "Emotional Creature". While personally, I think it's not as good as "Honeymoon" and their previous stuff, it still has some great songs in it. I previously charted "Oxygen" for the Primavera pack, and I'm glad to release album opener "Entropy" today.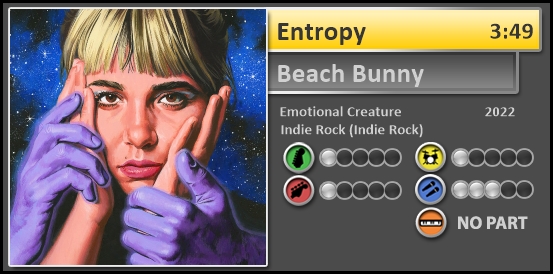 Many thanks to jphn for testing all the songs!
That's it for today, hope you've enjoyed all those kickass songs!
Previous Entries in the Album Series:
1. The Beach Boys – Pet Sounds
2. Silver Jews – Tanglewood Numbers
3. Joy Division – Unknown Pleasures
4. Summer Salt – Happy Camper
5. My Chemical Romance – The Black Parade
I remind you, The Album Series is an ongoing open project. If you want to contribute, by releasing an album-centric pack (not necessarily a full album) in any genre, feel free to contact me!
See you next time!