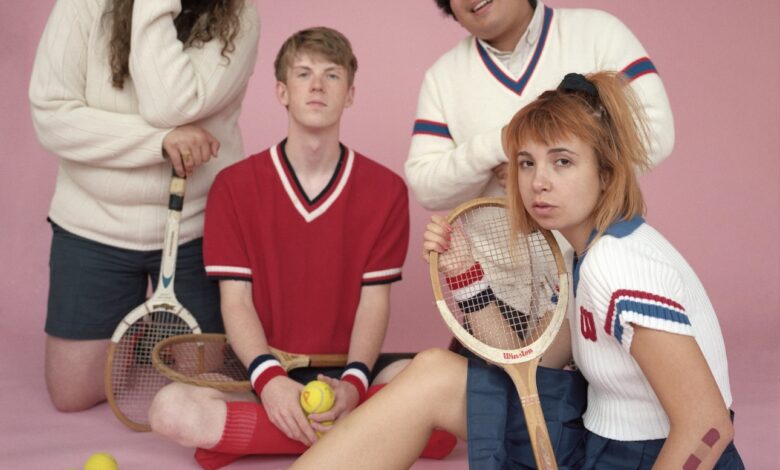 Hey again!
I'm very happy to release another pack, this time of one of the coolest bands around. I discovered Beach Bunny two years ago, as I was checking out stuff from Primavera Sound 2020 which I was going to attend. I fell in love with "Sports" immediately – damn, that chorus is just pure fire – and from there, falling in love with the band was easy. Then COVID happened, the festival was postponed and is scheduled to finally happen this June. By now I'm a huge Beach Bunny fan who knows pretty much all their songs ever, and super hyped to see them live. Until then, I can only do the next best thing – rocking out to their tunes in Rock Band!
So Beach Bunny are sort of indie-pop, led by the awesome Lili Trifilio who has one of the sharpest ears for catchy melodies I've heard in ages. She just writes those infectious tunes so easily! She also writes intelligent lyrics – some are sweet teenage love songs, some deal with stuff like weight issues, self esteem, and their recent EP "Blame Game" is mostly about the sexual harassment and the MeToo movement. The band absolutely rocks out those tunes, and overall the bands provide an endless stream of fun, catchy anthems that will get stuck in your head for hours, with healthy amounts of emotions and substance in them.
This pack includes 6 tracks. We're kicking off with "6 Weeks", one of Beach Bunny's earlier tunes. Taken from their brilliant "Prom Queen" EP, it's a great tale of a broken heart. Than it's three tunes from their great debut album "Honeymoon" – the insanely catchy opening anthem "Promises", the heartfelt and melodic "April", and the awesome anthemic "Dream Boy". We then finish it up with 2 tunes from their recent "Blame Game" EP – The awesome "Good Girls (Don't Get Used)", which sounds to me like an indie version of Avril Lavigne, and the titular "Blame Game" which discusses sexual harassment and is also a kick ass tune generally.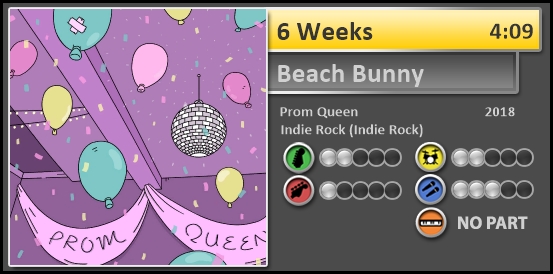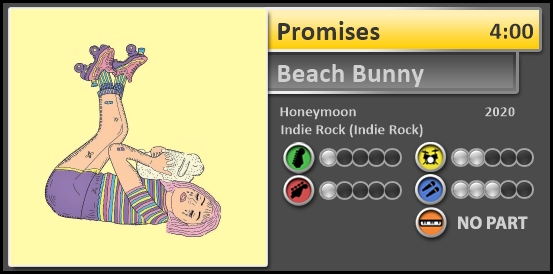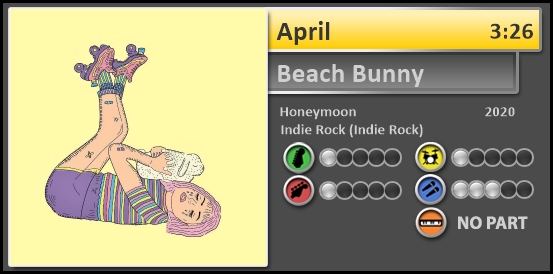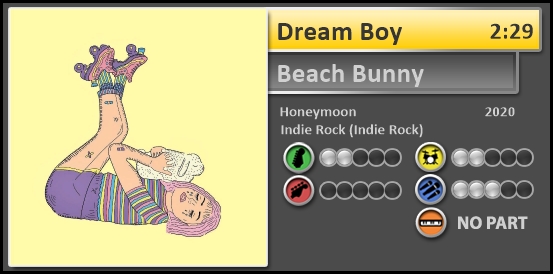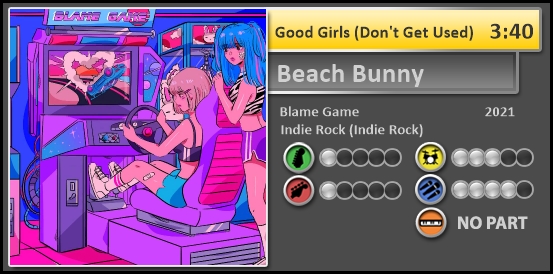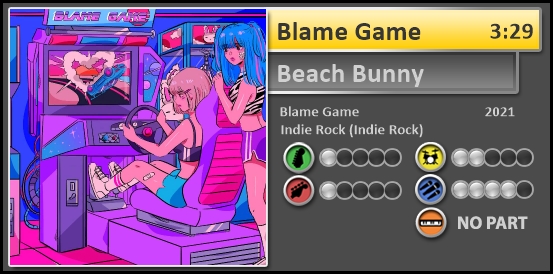 If you liked those, make sure to check my previous Beach Bunny releases – "Sports" (my favorite to this day), "Painkiller" and "Cloud 9" (and also "Prom Queen" is RB4 DLC, and is highly recommended).
Have fun!