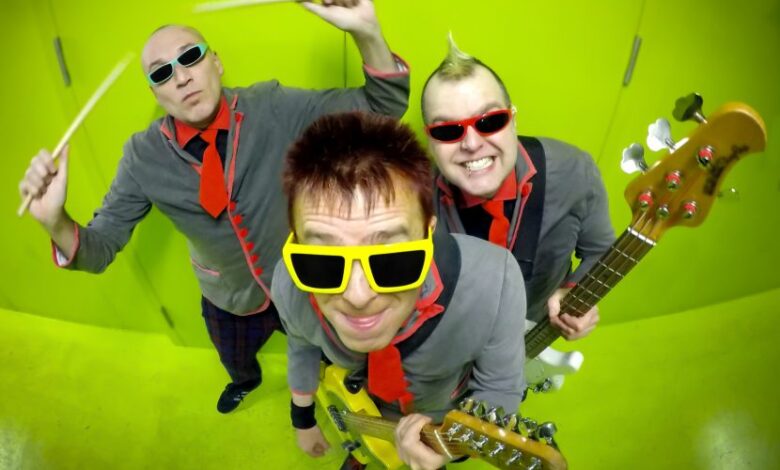 As we're nearing the end of this event, here is my small contribution consisting of two songs by two British punk bands from the same era:
The first one is Everybody's Happy Nowadays by the Buzzcocks. I've been meaning to chart one of their songs for a long time now – Fast Cars was one of the very first songs I wanted to chart, but I was still struggling with tempo mapping at the time. Everybody's Happy Nowadays is a bit different – a bit more pop, catchy and repetitive. The theme of the lyrics however, not so much, as it's inspired by Aldous Huxley's dystopian novel Brave New World. It didn't prevent AARP from using it in one of their commercials, completely missing the meaning of the song. Oh well.
Buzzcocks – Everybody's Happy Nowadays
Next up, Dig That Groove Baby! This is such a fun song. I first heard it in Tony Hawk's Pro Skater 4 about 18 years ago. It's also fast and technical, especially on guitar. Olga (singer and lead guitar) even made a video tutorial for the solo here if you're brave enough!
Toy Dolls – Dig That Groove Baby