C3 Legacy
September 13, 2013 – Queensrÿche's "The Warning", Aerosmith, Naked Eyes, and a Wii announcement!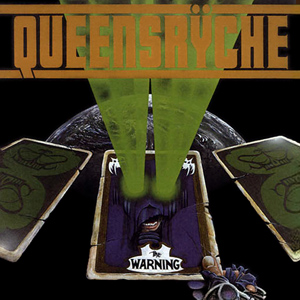 Note: Videos may contain authoring issues that have been fixed, and are for preview purposes only.



New! Queensrÿche – The Warning (farottone)
"Warning" (incl. rhythm guitar version)

"En Force" (incl. rhythm guitar version)
"Deliverance" (incl. rhythm guitar version)
"No Sanctuary" (incl. rhythm guitar version)
"N M 156" (incl. rhythm guitar version)
"Take Hold of the Flame" (incl. rhythm guitar version)
"Before the Storm" (incl. rhythm guitar version)
"Child of Fire" (incl. rhythm guitar version)
"Roads to Madness" (incl. rhythm guitar version)
New! Singles
Aerosmith – "I Don't Want to Miss a Thing"

K

(TrojanNemo)
Naked Eyes – "When the Lights Go Out" (Nyxyxylyth)
From the Vault: Singles
Aerosmith – "Cryin'"

M

(TrojanNemo)
Converted from Guitar Hero: Warriors of Rock

Aerosmith – "Dream On"

M

(TrojanNemo)
Converted from Guitar Hero: Aerosmith

A red X denotes Pro Guitar/Pro Bass, a blue M denotes full multitracks, and a blue K denotes a "karaoke" multitrack (separated vocals).
---
Normally we use this paragraph to do a flippant little spiel about something or other, but this week is serious business time. We want YOU to join C3! The momentum of the early days of C3 is wearing off, and we have fewer new authors coming in. You could be our breath of fresh air! If you've always wanted to author your favorite Rock Band songs, there's no better time than now. Check out our forums and the RBN documentation and see if authoring is for you.
Everyone's got that band. You know the one — the band you grew up to, or the band you fell in love with. The band you can't stop listening to. The band, in short, that totally deserves to have every single one of their songs in Rock Band. For farottone, that band is Queensrÿche. Back in May, farottone brought you the entirety of their 1994 album Promised Land, and this week you get another one: Queensrÿche's 1984 debut album The Warning. This first LP was released after a very classic story about the rise of a rock band. The band that would eventually be Queensrÿche played metal covers in their parents' garage. They changed their name, but that name was taken, and their lead singer had ties to another band…their rise was the quintessential rock band success story. The Warning, which they performed while touring with Kiss, marked the beginning of an illustrious career. Here's what farottone has to say:
The early days of Queensrÿche are like Iron Maiden meets Judas Priest with a proggy flavour. Highlights of the album include "Roads to Madness", a 10-minute suite with one of the best vocal displays in prog metal history. Falsetto, spoken, recited, all-out high notes, chants…plus a Lovecraftian theme! "Child of Fire" is an inspired metal album with a slow break. The intro to "Take Hold of the Flame" spans three vocals octaves (FC it in the correct octaves at the correct volume and then see if the neighbours have called the police on you), and it's a classic metal song all around. Queensrÿche had two guitarists, so it was natural to include rhythm guitar versions for all of these songs. They've been reconstructed as best as possible using full score books and the good ol' ears.
Nyxyxylyth is back this week with a single from the '80s New Wave group Naked Eyes, perhaps best known for "Always Something There to Remind Me" (which is actually a cover!) "When the Lights Go Out", a later track from the same album, showcases the band's sound and will overwhelm you with its perfect '80s synths. Naked Eyes is still around; their keyboardist died in 1999, but its lead singer has rebooted the band, and a new album is set to come out later this year.
TrojanNemo closes us out with both new and FtV tracks from Aerosmith, a band that the GHtoRB3 project mostly didn't reach before their current hiatus. This week's new single, "I Don't Wanna Miss a Thing", will make you feel like you're in either Armageddon or Saints Row, and will definitely have the whole bar singing along with you. The sweetest dream will never do, but hopefully the track's separated vocals stem will! "Cryin'", a port from GH6, comes from Get a Grip, one of the band's later albums but hardly one of the least successful. If it's still not classic-Aerosmith enough for you, though, Nemo has also provided "Dream On", a GH:A port with vocals and drums audio-magic'd onto their own tracks. Harmonix released a live version as RB3 DLC was winding down, but sometimes you need the definitive classic version. (This FtV version of Cryin' now has new stems, harmonies, keys, tons of changes to all instruments, a better tempo map, and many small changes. Dream On now has new stems, a crowd singalong, guitar fixes, and several small changes.)
We also have a very cool announcement to make. Starting very soon, all Xbox 360 C3 releases will also be available as Wii-compatible versions! Because of the nature of the conversion process, Wii versions will not be available at 10:00 EST on Fridays like the 360 versions, but they'll be uploaded soon after each release. Links will be available in our song database (not the blog post) when they're ready. Over the next week or two, we'll also be converting our entire back catalog to Wii format. Good stuff! Major thanks to StackOverflow0x for making it possible.
See you next Friday!

---
New!

Queensrÿche – The Warning full album (farottone)

Download rhythm guitar version


Download rhythm guitar version


Download rhythm guitar version


Download rhythm guitar version


Download rhythm guitar version


Download rhythm guitar version


Download rhythm guitar version


Download rhythm guitar version


Download rhythm guitar version
---
New!

Naked Eyes – "When the Lights Go Out" (Nyxyxylyth)
New!

Aerosmith – "I Don't Want to Miss a Thing" (TrojanNemo)
---
FtV:

Aerosmith – "Cryin'" (TrojanNemo)

FtV:

Aerosmith – "Dream On'" (TrojanNemo)