Releases
Primavera Sound 2022 Hype Pack!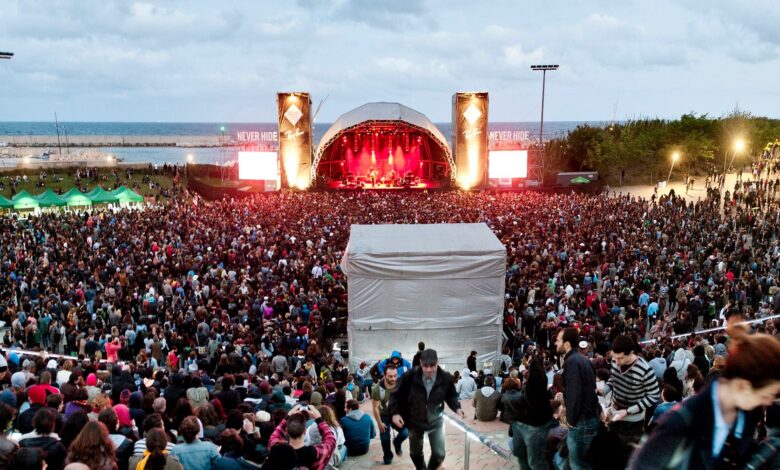 Hey everyone!
So in Tuesday, I'll be flying to Barcelona for Primavera Sound festival – my favorite festival in the world, coming back with a phenomenal lineup. And since COVID hit, it would be my first festival or major concerts since 2019, which has been quite a while ago! I'm unbelievably and extremely excited, so much that I've decided to release a spontaneous, unplanned pack from this year's lineup. Some songs I've already had ready for other projects, while some of them were charted recently for this pack.
Primavera Sound was also the background for my 2018 C3X release, along with other great authors such as Septekka, nsw1-6, grubextrapolate and atruejedi. Some great customs were released for it! You can view this old multi-day project here:
While the old project was a fictional Primavera lineup headlined by Talking Heads and The Cure, this current pack is based on the actual Primavera 2022 lineup, which is absolutely monstrous. So without further ado, let's go…
So we start with some great undercred (non-headliners, that is). First up we have one of my favorites, a band I've already charted quite extensively but always keep coming back for more because, well, their songs are too darn fun. Please welcome Beach Bunny! And this time we have the first single of their upcoming "Emotional Creature" album, as catchy, rocking and delightful as ever, this is "Oxygen".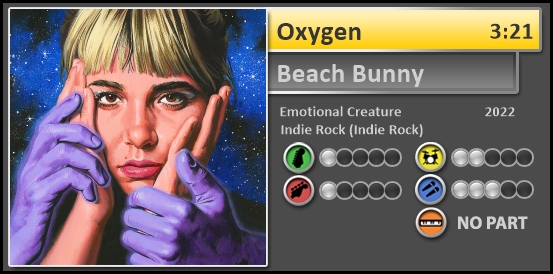 I can't quite get enough of Beach Bunny so probably you'll see more of their stuff at some point! But now we move on…
Making their Rock Band debut, Irish post punk band Fontaines D.C. are one of the revelations of indie music in recent years. This Dublin five-piece have strong ties to their native city, which they translate into abrasive vocals, driving percussion, and a healthy dose of melody. Their new album "Skinty Fia" is shaping up to be their best yet, and I'm happy to bring the first single from it, "Jackie Down the Line".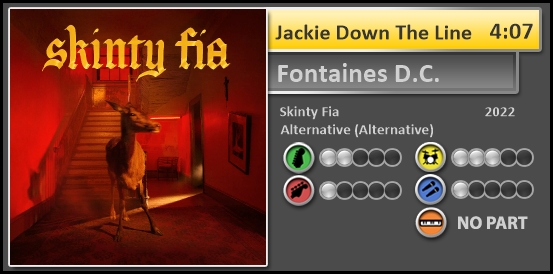 Next up, another great artist making their Rock Band debut. Sharon Van Etten has quietly been one of the best singer/songwriters around for years, releasing a string of beautiful albums since 2009. The song "Seventeen", from her great 2019 album "Remind Me Tomorrow", is her most successful song, and immensely powerful and emotional anthem that went straight into our hearts.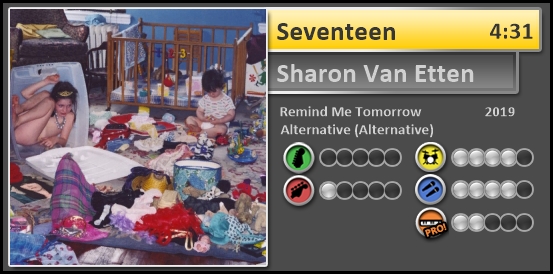 Parquet Courts are one of the most established Indie sweethearts – from their 2013 debut they've been on a great run of albums and are a very prominent live act. Their blend of noisy, punk-friendly clatter and snarky, sometimes-serious lyrics delivered in a menacing monotone struck a chord in indie rock circles. Their 2018 album "Wide Awake!" is widely considered to be their best, and today we bring a great track from it: the double-sided rocker "Almost Had to Start a Fight/In and Out of Patience".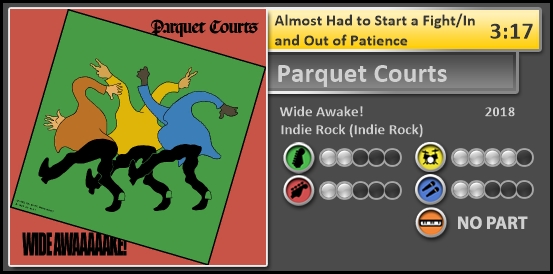 And now for our headliners! We have one song from one headliner for each day of the festival (of the first weekend anyway, the one I will attend).
DAY 1 – PAVEMENT
Remember when me and Kamotch flooded the front page with Pavement songs? That was glorious (you can find the original release here). Pavement are, for my money, the best rock band of the last 30 years and probably more. I'm happy to bring yet another of their brilliant tracks to the game – this time the early classic "Box Elder". This is very early Pavement – they didn't even have a bass player at the time – but the song is so good it became a classic, and ended up on Pavement's greatest hits and many of their live sets.
Many thanks to jphn for the edited ending!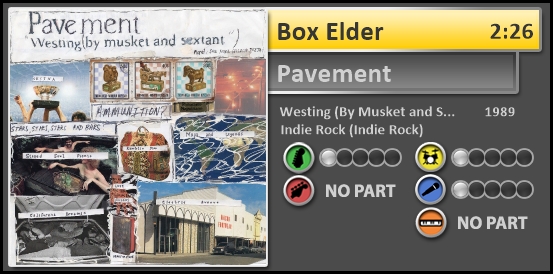 DAY 2 – THE STROKES
One of the most famous rock bands in the early 2000's have recently returned with "The New Abnormal". I must say, I didn't expect to love so much a recent Strokes album with 80's influences, but this album is seriously great and have been widely well-received. "The Adults are Talking" was already charted by Ungrateful Dead, and Sr. Moog have laid the foundations for this one with tempo map and drums – I finished the job. Enjoy this song, particularly the huge catchy chorus!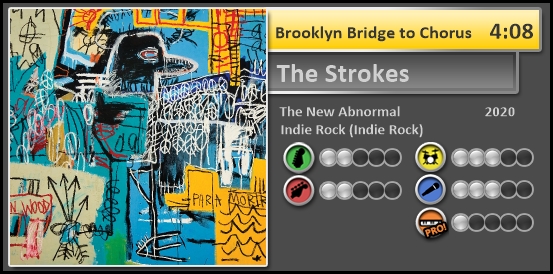 DAY 3 – NICK CAVE AND THE BAD SEEDS
Nick Cave have been one of my favorite musicians for years, and also the subject of an ongoing collaboration with the great Bat Ramps (you can see one of our old releases here). Me and him are working on even more Nick Cave songs as we speak, but he was kind enough to let me release one of them early – for the festival! So this is the gorgeous "(Are You) The One I've Been Waiting For?", from Cave's masterpiece "The Boatman's Call". It's an extremely beautiful love song with some truly poetic lyrics and nice instruments all around. Enjoy!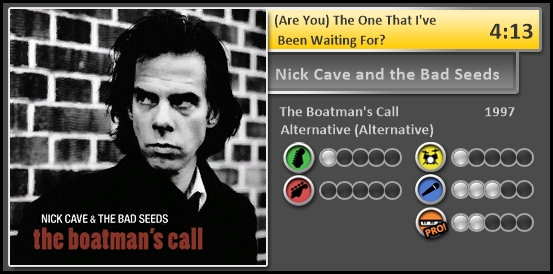 So that's it for today! Hope you've enjoyed the songs. See you soon!