Releases
Chart-a-thon 2021 Day 3, Slot 1: A John Prine Pack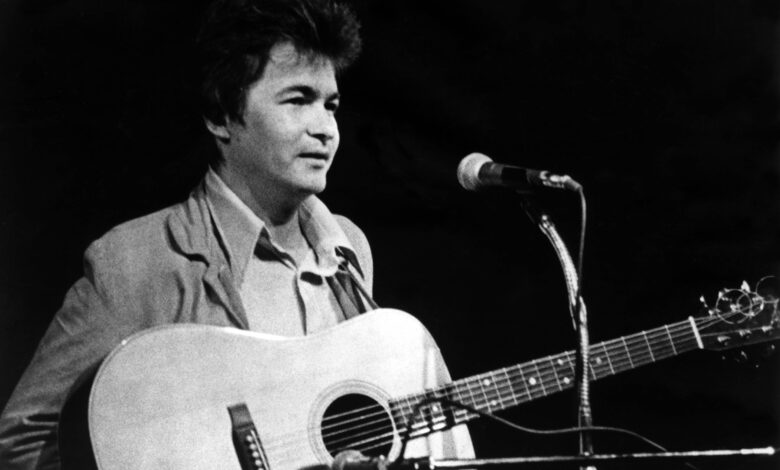 Hey everyone! This is the first of several contributions from me to this Chart-a-thon. I used this opportunity to complete several releases I wanted to do for ages – and John Prine is absolutely on top of that list.
The legendary songwriter sadly died from Covid in April 2020, but his music will not be forgotten. Prine was known for humorous lyrics about love, life, and current events, as well as serious songs with social commentary and songs that recollect sometimes melancholy tales from his life. He's one of the world's most beloved and influential songwriters, admired by many from Dylan, Johnny Cash and Springsteen, to many younger musicians, and he's forever one of folk and country's biggest legends.
I'm happy and proud to bring Prine's music to RB for the first time. This pack includes 8 of his most beloved songs – choosing wasn't easy and some classics are out, but it's a good start. I hope you will be moved like I was, authoring and then performing those songs, and I hope I did his beautiful music justice.
Click on the visualizer to download song.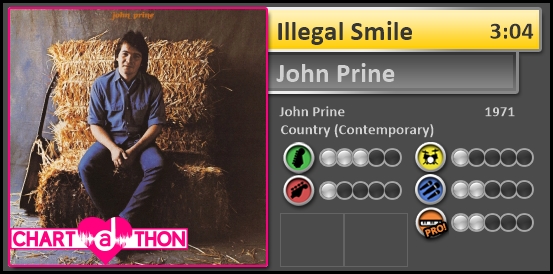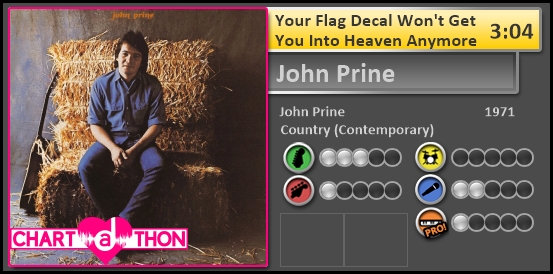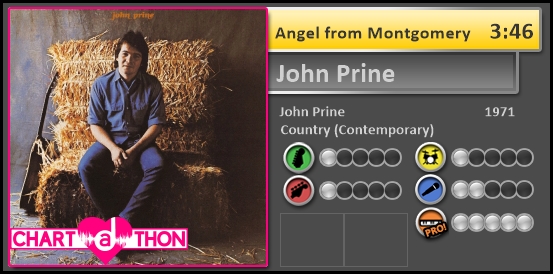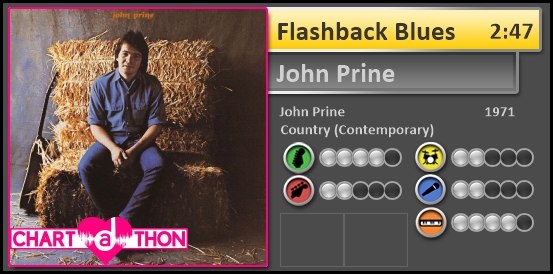 We kick off with four selections from Prine's legendary self-titled doubt album. This includes Prine's biggest song, the all-time classic "Angel From Montgomery" – presented here in it's full glory, including a pro-keys chart that I dare you to play (and I certainly hope people do it, after the time I spent authoring it).
Also included is the legendary opener "Illegal Smile", with its infectious chorus, and the lyrics which might-or-might-not-be about smoking weed (In 2013, Prine denied it's about drugs, but he embraced the misconception: "it was such a good anthem for dope smokers that I didn't want to stop every time I played it and make a disclaimer"). It's another song that's a delight to play all around.
The other two are deeper cuts, but still phenomenal in their own right. "Your Flag Decal Won't Get You Into Heaven Anymore" (what a title, eh?) is an anti-war country song that criticizes the American eternal metaphorical hard-on for killing foreigners in the name of "justice" or "the greater good" (this was the Vietnam era, you know), and it has some great slide guitar too. And "Flashback Blues" is a phenomenal album closer, catchy, fun, with some great fiddle and guitars, and it's just magnificent all around.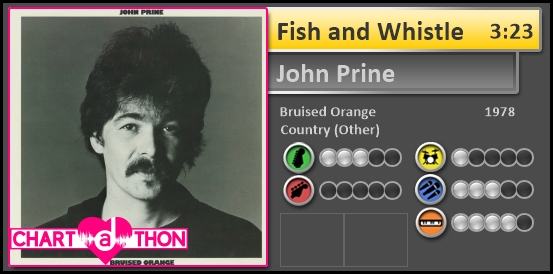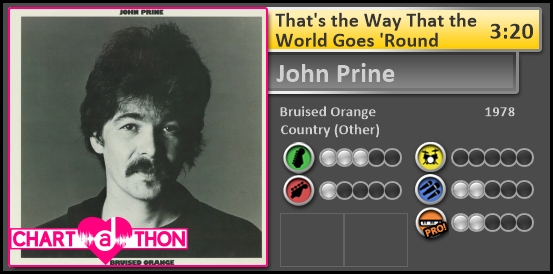 Our next stop is 1978's "Bruised Orange", another one of Prine's highly beloved records. I'm happy to present two all-time classics from his album: opener "Fish and Whistle",with it's awesome chorus and some nice flutes, and "That's the Way That the World Goes 'Round", one of Prine's most uplifting anthems, covered by many like Norah Jones. And of course, be sure to listen to the live version of that last song (from "John Prine (Live)") for an epic telling of the Happy Enchilada story (fun fact: my in-game band name is "The Happy Enchiladas", after this story).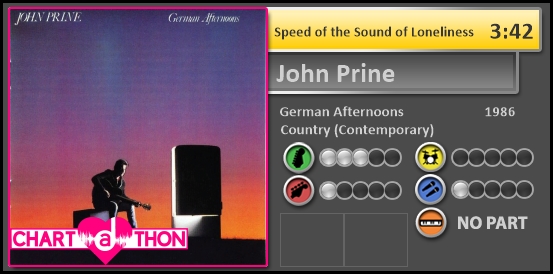 John Prine would continue writing and recording into the next decades, and we catch him in two different options. "Speed of the Sound of Loneliness" is another Prine classic, from his 1986 album "German Afternoons", and it has some absolutely great lead guitar to play along with, with varied tasty guitar licks all through the song.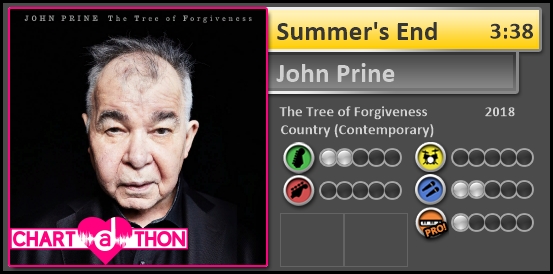 Last but not least – Prine released his latest album "The Tree of Forgiveness" in 2018, to rave reviews. The album is considered among the best in his career, and lead single "Summer's End" was well-received, and by now is considered a huge late-career classic. It's the perfect song to cap off this pack, and one of the most beautiful songs in my Rock Band library.
And that's it! My first Chart-a-thon pack out of many, I chose to start on my one my favorites and a pack I'm very proud of. Hope you've enjoyed it too!