Releases
Celebrate women around the world with this new collaborative pack from several authors!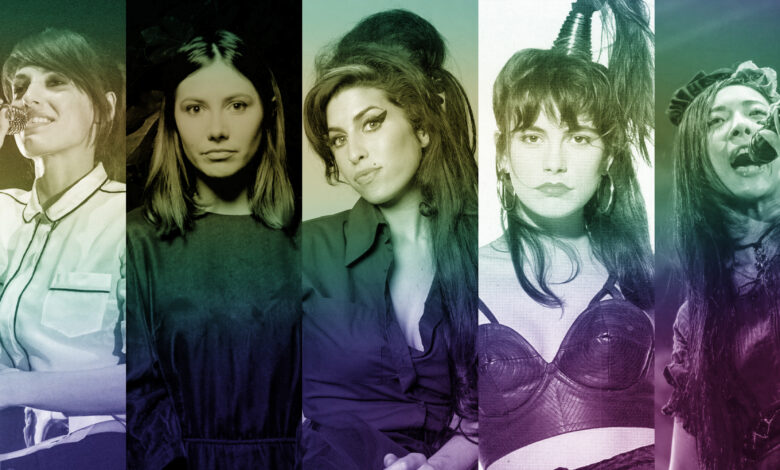 To celebrate March 8th, which is International Women's Day, we are very proud to announce this very special release of 11 songs from all around Earth. Introducing…

Now to get directly into the festivities, it only makes sense to start with the girls, and we kick it off with a new custom from…
GhostByob
Band-Maid is an all-female Heavy Metal band from Japan. The originality of their act comes from their unique outfits of maids which obviously completely differs from their heavy and energetic sound. Choose Me is a song about wanting the romantic attention of a boy, but also putting a question mark behind the true meaning of love. The song features some fast riffing and is a challenge on every instrument, yes, even the bass!
Kueller
Despite being born in California, Juleta Venegas began and built her career in Mexico. Since the late 90s she's made a name for herself in Latin American pop. In 2006 she released her fourth studio album Limón y Sal (eng. Lemon and Salt), recorded in Argentina. The album's title track is a delicate and uplifting singer-songwriter type song. It remains one of Venegas's most popular releases to date.
TheSheepQueen
It's hard to deny Travel The World is my favorite Superbus song. Probably the biggest Pop/Rock act from France, they even got a song in Guitar Hero! This song is pretty much what it says on the title, with a very upbeat groove and some pretty tough sections, especially on the drum fills.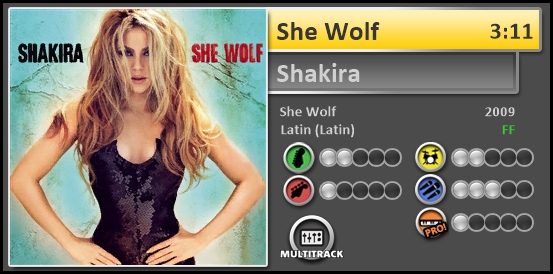 She Wolf is one of the most underrated songs from Colombia's Shakira. It has everything nonetheless, funky bass and guitar, vocoder, strings and an extremely catchy melody. This song tells the story of a true maneater, but eventually became a queer anthem, with the chorus encouraging to let that She Wolf out of the closet so it can breathe.
Lio was born in Portugal, but had to immigrate to Belgium in 1968. After getting some fairly good success since 1980, her 1986 album Pop Model spanned a good number of hits, including this one. Fallait Pas Commencer is a complete diss at a man who cheated on her with her best friend, implying that she will castrate him, break his neck, and da dou di dou da da (the worst punishment as it's said a lot in the song).
And now to move to the guys, because there's got to be some even today apparently.
PikedPike
Killing Heidi is an Australia Alternative rock band, fronted by famous (in Australia) Rock Chick, Ella Hoopa, that was very popular in the early 2000s. Their hit Weir was one of the songs that kicked them off, and the album it was off, Reflector had even won the ARIA (essentially an Australian Music Award) for best album of the year. While it didn't make it big out of Australia, I hope you enjoy playing it, very fun on bass and vocals.
Nena is a great Neue Deutche Welle band from West Germany back when it was separated. She had her massive world wide hit with 99 Luftballons which I have charted for everyone. It is also the only female fronted record my dad owns in his New Wave/Punk exclusive record collection. Song is great fun on the keys, bass and even the drums. Give it a try.
Good as Hell by Lizzo is a perfect song for an event like this, talking about Female empowerment and about how toxic relationships shouldn't be saved but abandoned, which is a lesson I especially have taken to heart recently. This song is super fun to sing with many harm parts. The drums are also a great part to play. The guitar in the song is playing the horn section, also the song has Multitrack splitting with stems provided by NOTROCKER1999. I hope you enjoy playing this song as much as I enjoy putting it in my FUSER crates.
JIManji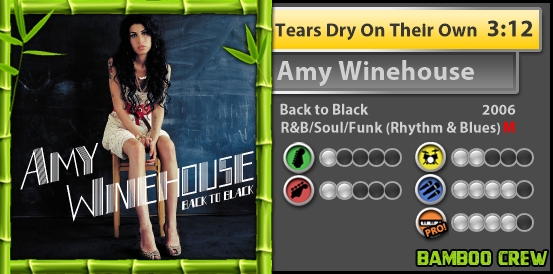 Amy Winehouse earned her role as somewhat of a legend even outside of the United Kingdom. Not only from her talent and personality, but also from being part of the infamous 27 Club. This song might be less heard of than Rehab and You Know I'm No Good, but it's guaranteed fun and it gives a fresh new spin to the instantly recognizable melody of Marvin Gaye and Tammi Terrell's 1967 classic Ain't No Mountain High Enough.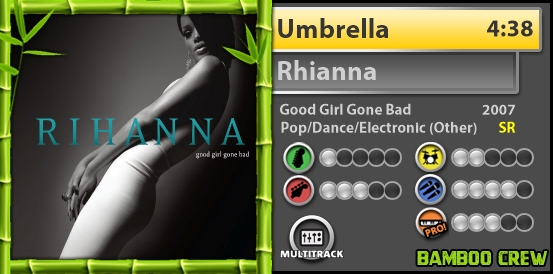 Pon De Replay was Rihanna's breakthrough hit, but the icon of the Barbados was seemingly bound to stay away from the first spot in every chart until Umbrella came. You know this song, all you need to hear is the very first measure of that drum beat, whether with or without Jay-Z's "Ahah ahah, chyeeh", and you know you're in for a good time, whether you're on a 2000s nostalgia spree or absolutely SMASHING Zendaya at a lip-syncing contest.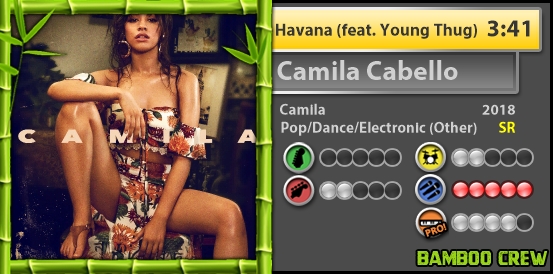 Cuba is a name you can not dissociate from its culture, and most importantly its music, from the rumba legends of Buena Vista Social Club to the swinging beats of Gloria Estefan and the Miami Sound Machine, but its most recent delegate is the ex-Fifth Harmony member Camila Cabello. Havana is her first solo hit and you have probably, dare I say, definitely heard it. The piano line just takes you there and the challenging vocals greatly contribute to the mood.
And now, a word from NotRocker1999 about the most important of songs written and performed by women.
NotRocker1999
Well… this is it. We've reached the pinnacle of customs. This is what you would call a "good bad" custom. This custom is made about as well as the album was made back in 1969.
If you don't know this song, then wow do you have a lot to learn.
The Shaggs formed in 1968 after their father gave them all instruments, took them out of school, and made them learn the instruments full time all because their grandmother, who was a palm reader, made three predictions for her son. One of those was that he was going to have three daughters and they were going to become a famous band (Spoilers, they did.) After the other two predictions came true, he decided to follow and try and make the third prediction true.
Well, if you've heard the album, then you probably know the result. It ain't good. When the album released, it was not well received at all. However, later on in time, many popular musicians starting to talk about The Shaggs, and they became a cult classic of sorts after Frank Zappa said he loved the album, and Kurt Cobain put it at number 5 of his 50 greatest albums list.
(That was basically a very VERY condensed version of their history and rise to fame. If you want a more detailed history that doesn't really leave anything out, check out this video
This song in particular stood out the most in their discography. While every other song sounds like they're playing normal songs just poorly, the structure of this song is completely different. There's no set beat for most of the song, and the lyrics are oddly poetic compared to basically every other song. The lyrics are about their pal Foot Foot, their pet cat. Foot Foot liked to roam a lot, and sometimes he would never come home, so they would have to look for him. In the song, Foot Foot does come back, however in reality, Foot Foot never came back and they didn't find him. Dot Wiggin, one of the members of The Shaggs, said that the song was written to have a happy ending.
This custom follows in the footsteps of the production of the album, which is basically none. The tempo map goes all over the place. Even with the tempo map made, none of the notes actually follow the grid, the notes are just placed wherever the audio is played for that instrument. Activation points for drums are literally in between notes sometimes, and heck, good luck even getting a drums FC. No, seriously, good luck. There's so many misaligned notes, but "that's how it was played."
Shoutout to RongoIK for doing the guitar chart, and OgnirRrats for doing the venue. They sacrificed their sanity for the sake of this custom, and it was well worth it.
foot foot.