Releases
Chart-a-thon Day 31, Slot 1: Some Packs Are Bigger Than Others – The Smiths 03!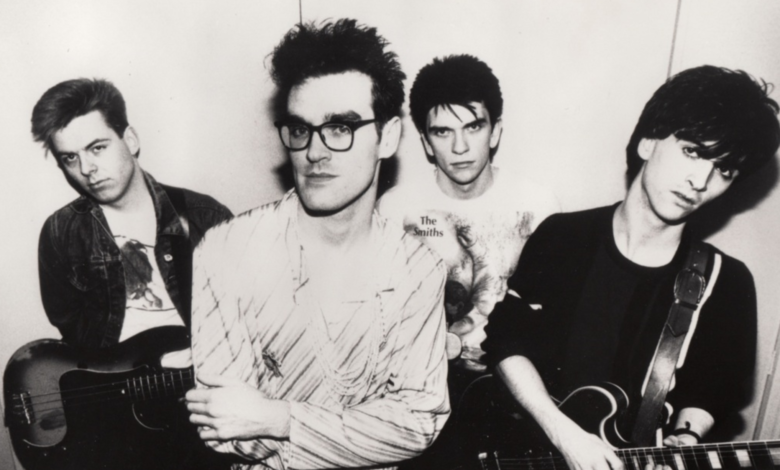 Hey! Yaniv, Sr. Moog, EdTanguy, CapnKris and Bat Ramps here.
It's been exactly (!) one year ago today when we released our first Smiths pack, aiming to give RB players a Merry Smiths-mass. At the time, The Smiths were one of the most underrepresented big bands in the game – we aimed to change that, and we did. Smiths 02 followed several months later, providing a solid backbone of Smiths songs in our game.
But that was just the beginning. One year later, we're happy and proud to present our biggest project yet: a third Smiths pack with no less than 22 songs (!!). That's more than the first two packs together – so you'll have a really merry Smiths-mass.
Before we begin – we'd like to give a huge thank you to LMBECIL from Clone Hero's community. He allowed us to use his CH charts as a starting point to many of those songs, which helped us deliver so many songs. So thanks again!
And now let's dive into this amazing catalog – everything from full albums (yep that's plural), singles, b-sides, hits, deep cuts is inside. Let's go!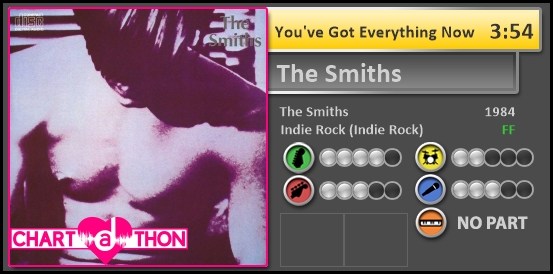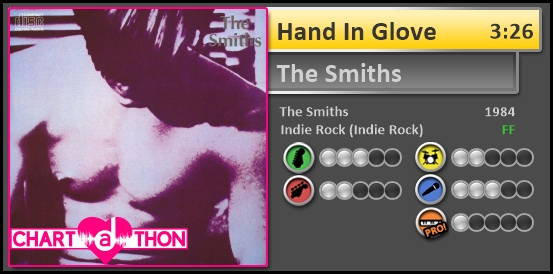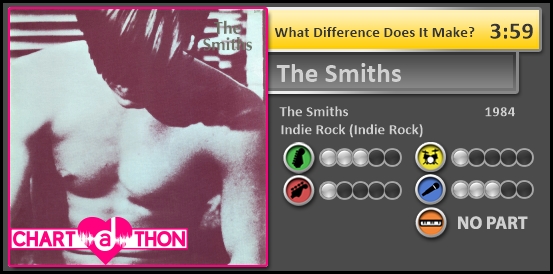 The Smiths debut album was admittedly somewhat snubbed in the first packs – just one song ("Still Ill"). But not this time, as we bring three more songs from this classic debut album. We kick off things with "You've Got Everything Now", a classic early Smiths tune with the classic Smiths formula – epic bass lines, jangly guitars and classic Morrissey lyrics. The next two are among their biggest early classics – "Hand in Glove" is the band's first single, and it's acknowledged as an early Smiths masterpiece – even Noel Gallagher called it "one of the greatest songs ever written". Finishing up this portion is "What Difference Does it Make" – led by an epic guitar riff, it's another all-time great.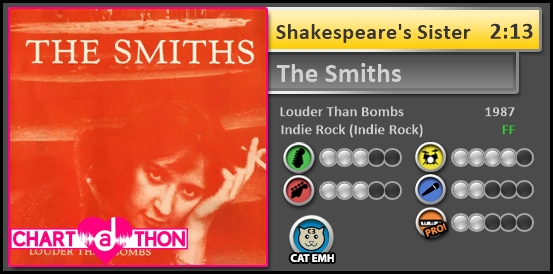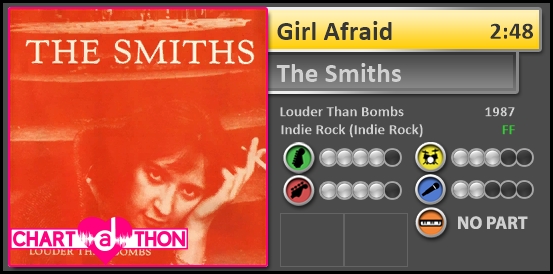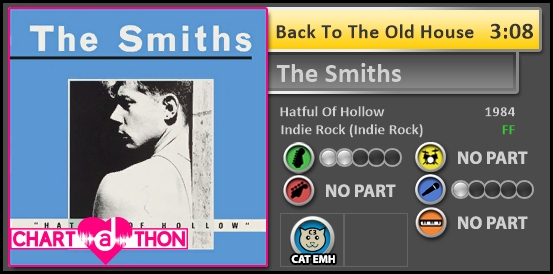 Now it's time for a few non-album tracks from their early period! Sr. Moog writes:
While there is more knowledge of the band's studio albums, the singles in this band have as much quality as any song in the band's repertoire. Criticism abounds, such as Moz's interest in feminism in "Shakespeare's Sister", the nostalgia spread throughout the melancholic "Back To The Old House", and the classic jangly guitars and bass of "Girl Afraid", showing a versatility that gives brush strokes during the band's short but brilliant career.
For the next portion of this release, we are happy to announce that – led by Moog's enthusiasm and pure love to this project – the classic album "Meat is Murder" is now available in full to play in Rock Band! "Well I Wonder" and "Barbarism Begins at Home" were previously released, the rest of it is here. So let's go: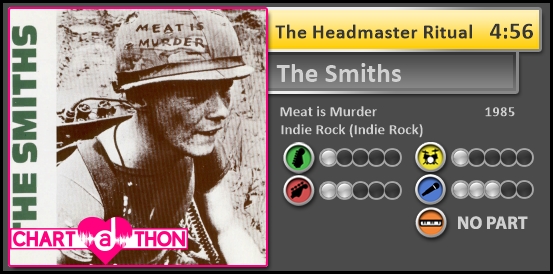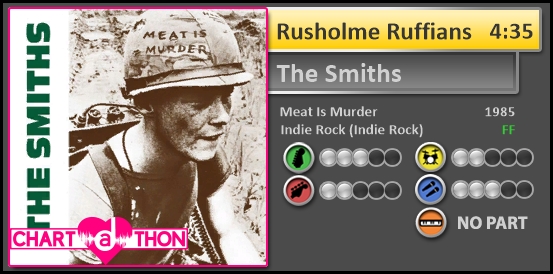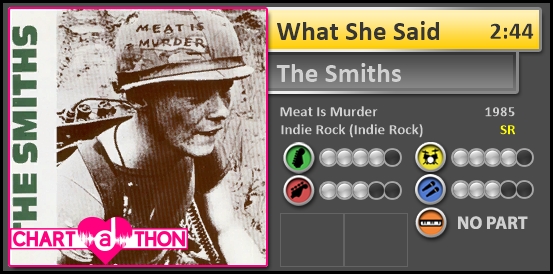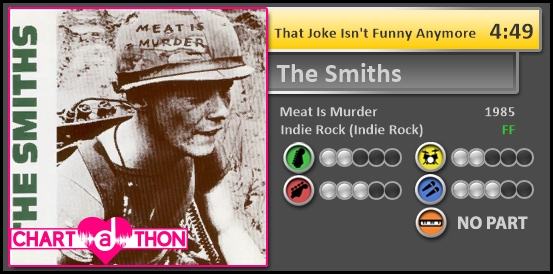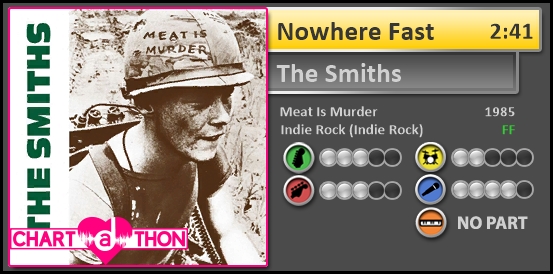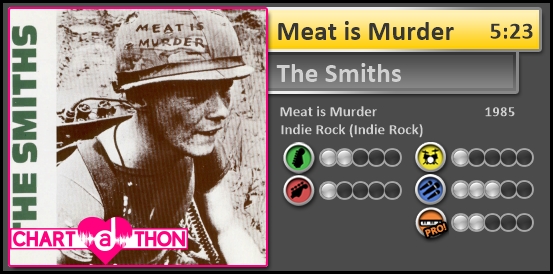 Sr. Moog writes:
After the first album (the eponymous "The Smiths") and the band's first compilation ("Hatful Of Hollow"), the band's songwriting ability is on the rise. From the sample of the aggressiveness of the Manchester masters of the 70's, with nods to rockabilly in "Rusholme Ruffians" and "Nowhere Fast", influences of the music of the 60's are glimpsed in "I Want The One I Can't Have" arriving to the song that gives name to the album. A clear criticism to the consumption of meat by the composing couple of Moz (declared as a strict vegetarian) and Marr. An album that marks a break in the criticism of the behaviors of society in its different strata.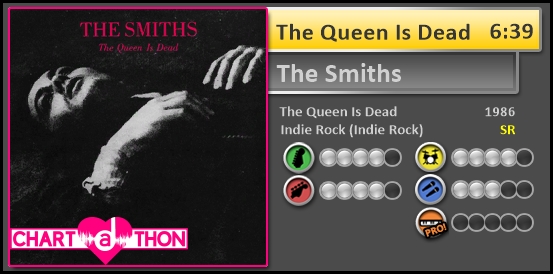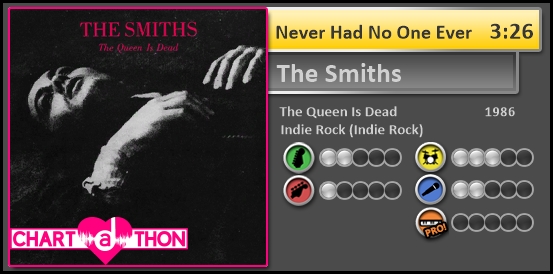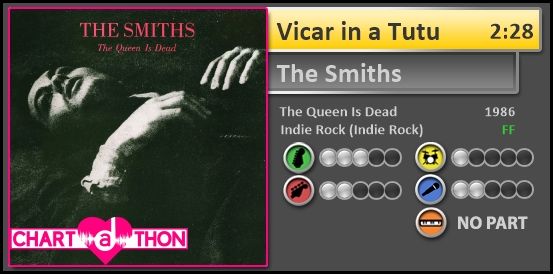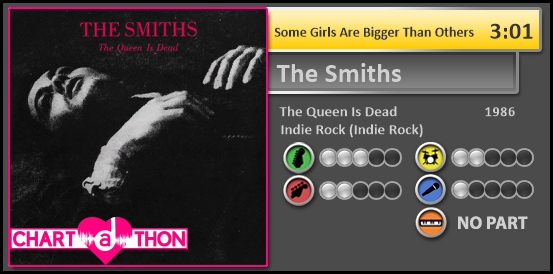 So after finishing up "Meat is Murder", it's time to complete another album, and what an album. "The Queen is Dead" probably doesn't need much introduction – it's widely acknowledged by pretty much everyone as the band's masterpiece and one of the best albums of the 80's, and an all-time great. Most of the big songs were done in previous packs, but we're here to fill in the cracks and complete the big picture.
This includes the epic title track, which opens the album with an unmistakable drum beat, growing into a 6 minutes epic that required quite a team effort to chart. It's a classic opener for this huge album. "Never Had No One Ever" is another classic Smiths ballad of loneliness and depression, while "Vicar in a Tutu" is the other side of Smiths – one of their lightest song. EdTanguy writes about "Vicar":
Vicar in a Tutu is a fun upbeat song, which makes a change from Morrissey's normal long droning notes. And it doesn't seem to be taking a jab at anyone like he normally does- is this even a Smiths song? It's light hearted and has one of my favourite Smiths lyrics "as Rose counts the money in the cannister, who comes sliding down the bannister? It's a vicar in a tutu!"
To finish it up, "Some Girls are Bigger Than Others" is the album closer, and includes one of Johnny Marr's all time best guitar riffs (and lyrics he hated, which are apparently about female breasts). And thus, one of the biggest classics of alternative music is now completely available in Rock Band.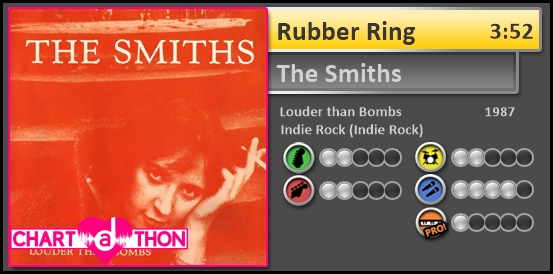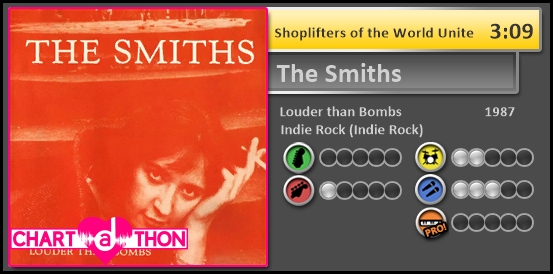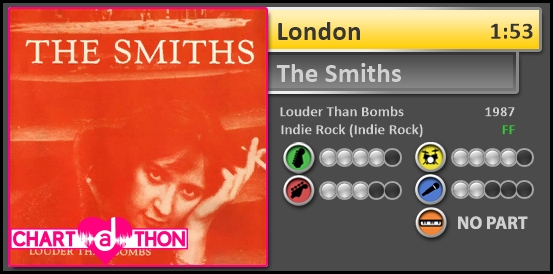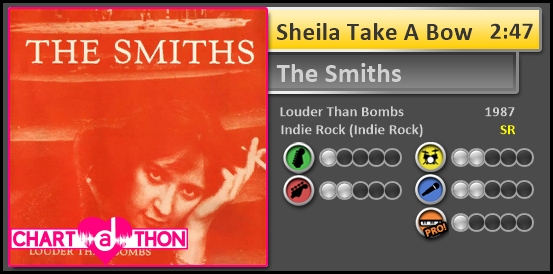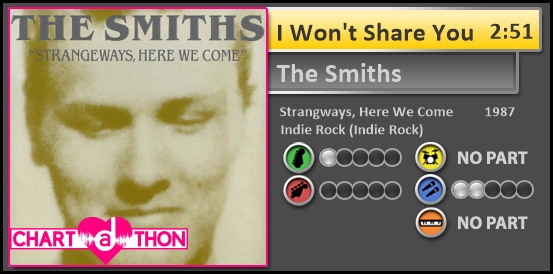 So to finish up, we got this great collection of tunes from the post-Queen is Dead era.
"Rubber Ring" was the b-side to "The Boy with the Thorn in his Side", and it's widely respected as one of the Smiths most underrated and mature songs. A coming of age story, or a love letter to music itself, "Rubber Ring" is unusual in the Smiths catalog for it's reggae-like vibe, and it even has a cello.
The anthemic "Shoplifters of the World Unite" was released as a stand along single, and remains a Smiths favorite. The rougher, messier-yet-awesome "London" is the b-side of "Shoplifters", presented here in all it's glory. "Sheila Take a Bow" was the next non-album single in line, and represents another triumph for the band and reached number 10 in the charts – the Smiths highest position when they were active.
To finish this release off, we have the beautiful and somber "I Won't Share You", which also finishes off the band's final album. "I'll see you somewhere, I'll see you sometime, darling" – those lines finish the song, the Smiths career and also this pack.
We hope you have enjoyed the songs offered today, and we hope you'll have a huge Smiths party this Christmas. Have fun, and happy holidays!