Releases
The Album Series 03 – "Unknown Pleasures" by Joy Division!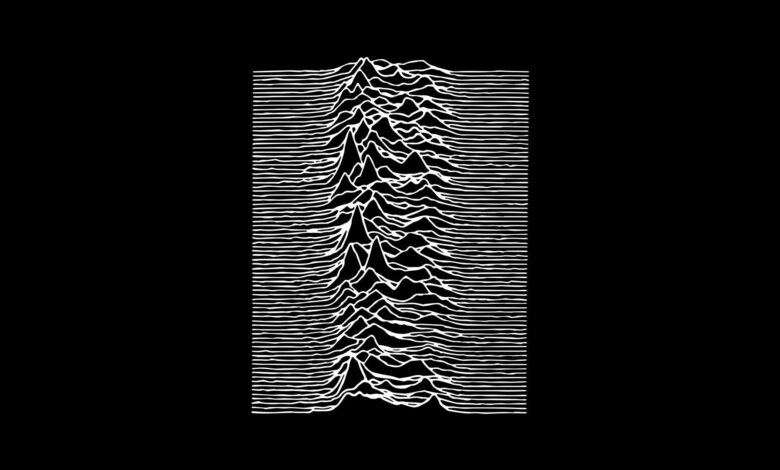 I'm proud to present the third edition of the Album Series, focusing on what many consider to be the greatest post-punk album of all time, "Unknown Pleasures" by Joy Division!
Only one song from this legendary album has been represented in the database thus far, being the iconic opener "Disorder" charted by Septekka. Seeing as it just turned 43 years old this month, it's about time that such an essential album was given more representation in the database.
As many of you may know, lead singer and songwriter Ian Curtis suffered heavily from epilepsy and depression, themes of which are sprinkled throughout this entire album, and these conditions led him to take his own life before the release of Joy Division's second and final album "Closer." The remaining members of the band would go on to form New Order, an equally-influential group known for their unique blend of post-punk and synthpop. While this pack is specifically recognizing "Unknown Pleasures," it simultaneously serves to honor Curtis's incredible legacy and talent.
Before we dive in, I'd like to thank Yaniv297 for contributing guitar and vocals for "Day of the Lords," "New Dawn Fades," and "She's Lost Control," as well as for reviewing all of these charts!
To begin, "Day of the Lords" is the first glimpse into the bleakness the remainder of the album will convey, with the hauntingly desperate refrain "where will it end?" attempting to answer when the atrocities and injustices in the world will finally cease. "New Dawn Fades" starts off with a slower, chugging riff that culminates in an incredibly cathartic chorus and guitar solo that seemingly echoes the same desire to break free found within the lyrics. The claustrophobic nature of "She's Lost Control" was inspired by a young woman Curtis had known who also suffered from epilepsy, and her helplessness in her situation was reflected in the near-monotone drone of Curtis's vocals. "Shadowplay" is the closest this album gets to a more standardized rock song, yet it still maintains the dark atmosphere and macabre that "Unknown Pleasures" is known for. Finally, "Wilderness" describes the issues that arise from organized religion over a commanding bassline and reverb-soaked drums.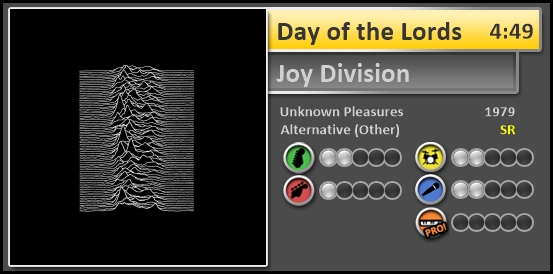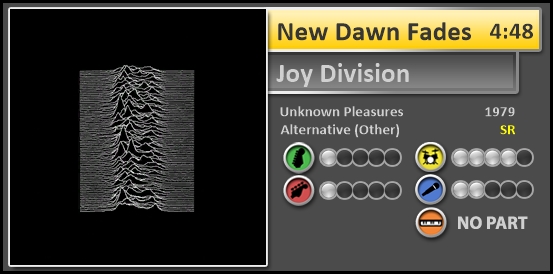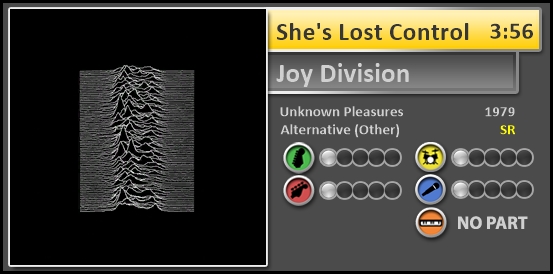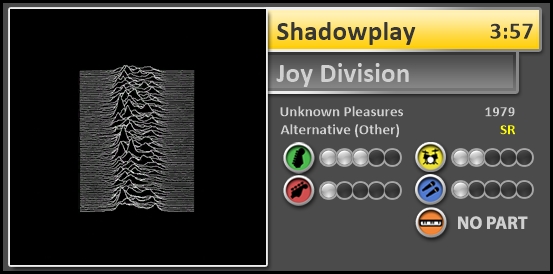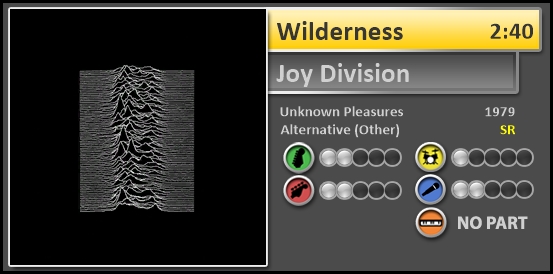 Following "Unknown Pleasures" saw the release of the France-exclusive "Licht und Blindheit" single in March 1980, marking the initial releases of the tracks "Atmosphere" and "Dead Souls," the latter of which I'm happy to include as a bonus track! While many of you may recognize this song from the incredible cover recorded by Nine Inch Nails for The Crow soundtrack (which has thankfully been charted by ThreeAreEss and Ultimate_MANG0!), the original is just as intense thanks to Curtis's powerful vocal delivery and a driving rhythm that builds tension as the song reaches its climax.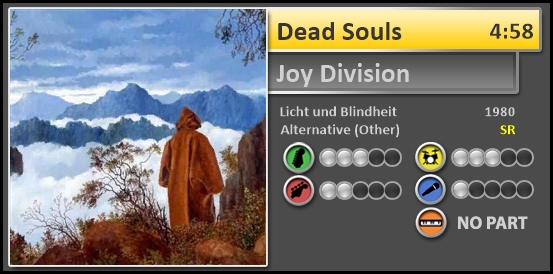 And that's all! Previous entries in the Album Series:
As a reminder, the Album Series is an open project, so feel free to contact Yaniv297 if you'd like to contribute an album release!
I hope you enjoy, and until next time!