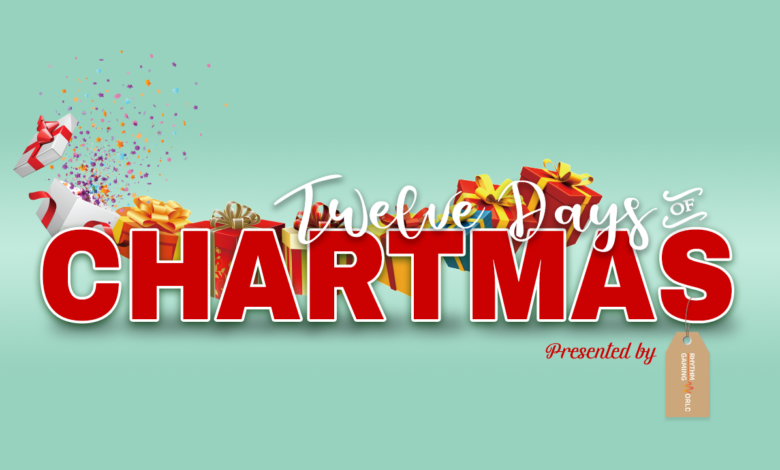 Hey, it's me again!
And this time I'm happy to present a special project about a special album – "69 Love Songs" by The Magnetic Fields!
If you don't know the album, it's a triple album that indeed contains, well, 69 love songs. The only thing more amazing than the sheer ambition needed to take on such a project – is how perfectly it was pulled off. "69 Love Songs" is an amazing gimmick, but it's much more than a gimmick – it's legit one of the best albums of the 90's. Released to wide critical acclaim, "69 Love Songs" has everything from beautiful ballads, perfect indie pop, country, 80's synths, jazz, some really weird stuff, and some of the most beautifully written songs I know.
Stephen Merritt, the man behind the Magnetic Fields, have said this "is not remotely an album about love. It's an album about love songs, which are very far away from anything to do with love". He gives his own take on every love cliche, sub-genre, every kind of relationship and situation. In an inspired decision, Merritt decided to share lead vocals with more than a dozen other singers, each singing lead in a different song, creating a celebration of vocals. The album even had a minor hit, "The Book of Love" (charted here of course), which was covered by Peter Gabriel and featured on the final episode of "Scrubs", and other shows like "South Park".
There's just nothing else like this album, basically. And now I'm happy to bring 18 out of the album 69 songs to our beloved game.
This pack is quite a ride. from some of the most jaw-droppingly superb ballads written ("I Don't Believe in the Sun", "Papa was a Rodeo", "All My Little Words"), with those mind blowing perfect lyrics (has there been a more heartbreaking line than "Astronomy will have to be revised"?), to perfect humorous indie pop ("The Luckiest Guy on the Lower East Side", "A Chicken With It's Head Cut Off", and the oh so perfect "I Think I Need a New Heart"). The sweeping soundscape of "Grand Canyon", the tribal groove of "I'm Sorry I Love You", the 80's pop of "Long-Forgotten Fairytale", the gender-bending sunshine pop of "When My Boy Walks Down the Street", the tremolo groove of "No One Will Ever Love You", the whatever-the-fuck "Underwear" is (I just adore that one lol), the catchy cuteness of "Washington D.C." (no sorry, I adore THAT one!), the actual murder ballad of "The Death of Ferdinand de Saussure", the psychedelia of "I Don't Want to Get Over You", the pure beauty that is "The Sun Goes Down and the World is Dancing"…
Did I mention all of them? missed out on "(Crazy for You But) Not That Crazy", which is yet another phenomenal catchy tune. This is just too good, man. Not to mention a bunch of acoustic songs that didn't make the cut because they aren't a good RB fit – including my favorite "Busby Berkeley Dreams".
Anyway I just sound like a fanboy now, so this is probably enough. Here are the songs, Let's go!
Thanks jphn for testing and for edited endings where applicable!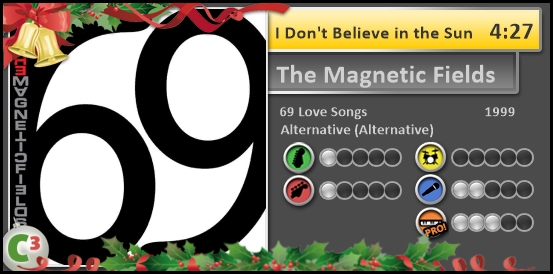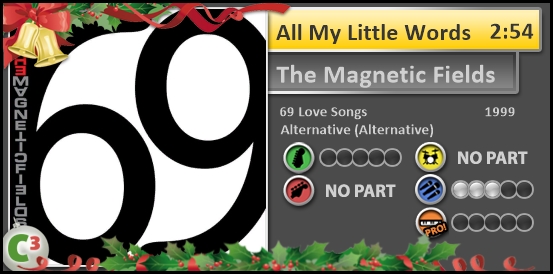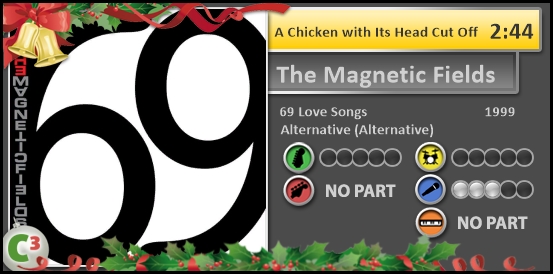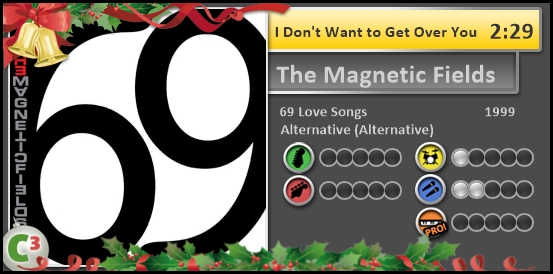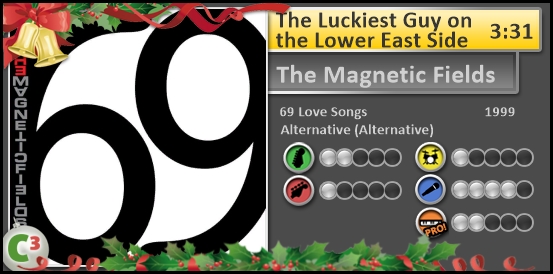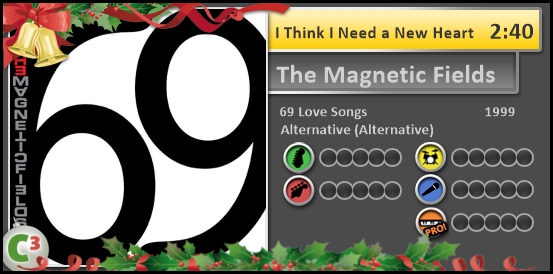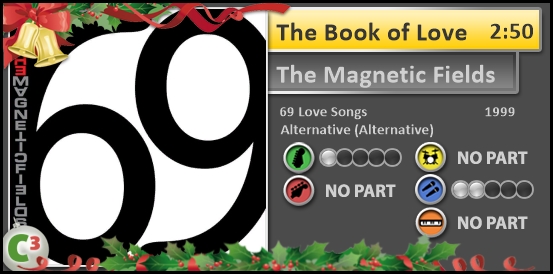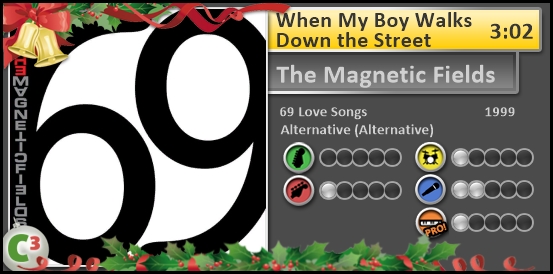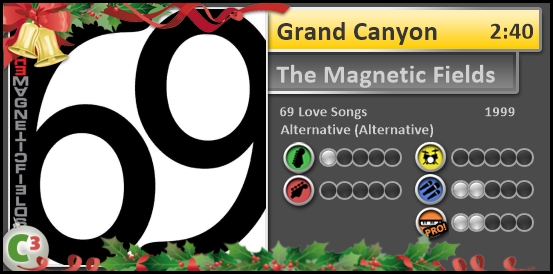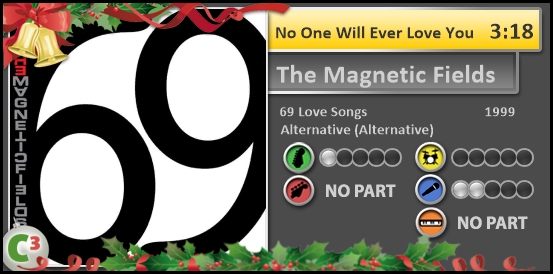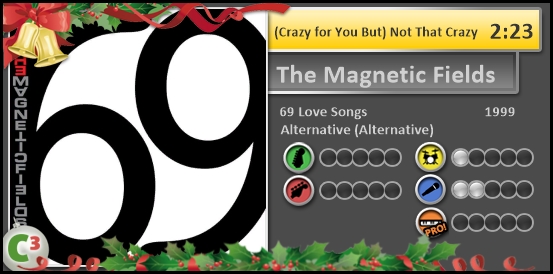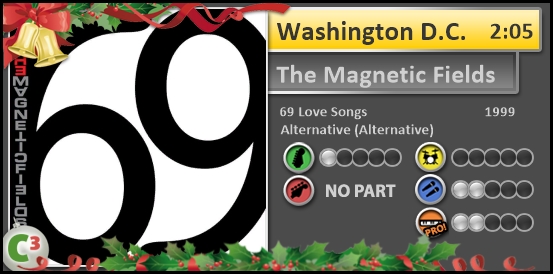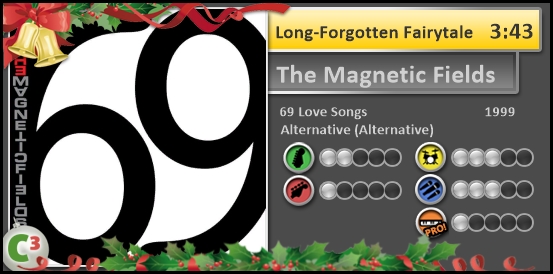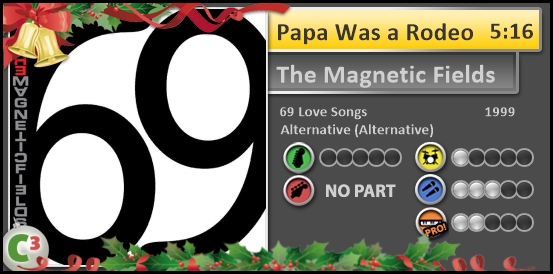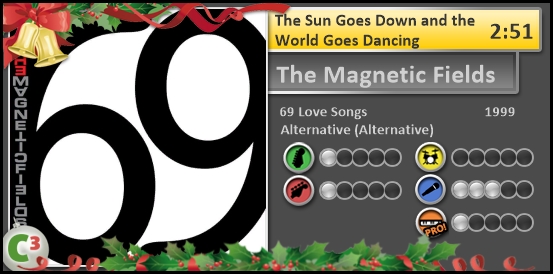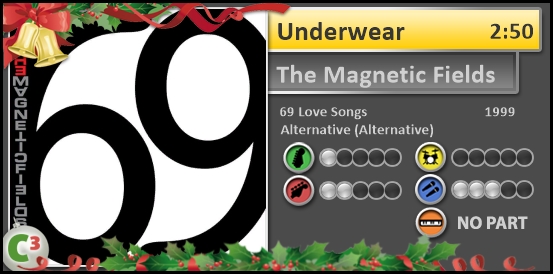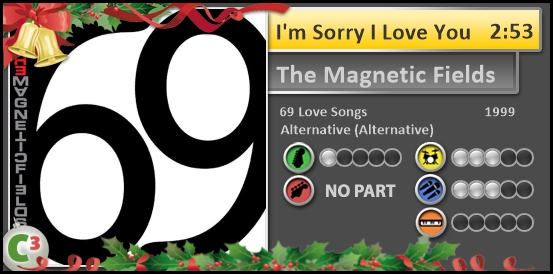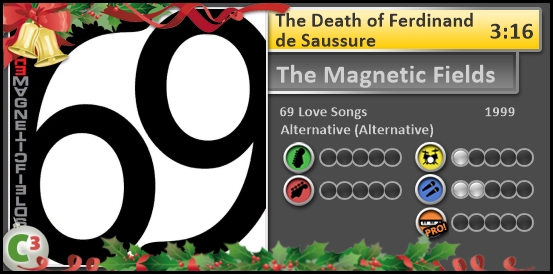 Phew! Definitely a lot of great songs to play in that one. That's it for today!
Previous Entries in the Album Series:
1. The Beach Boys – Pet Sounds
2. Silver Jews – Tanglewood Numbers
3. Joy Division – Unknown Pleasures
4. Summer Salt – Happy Camper
5. My Chemical Romance – The Black Parade
6. Beach Bunny – Honeymoon & Blame Game
7. Jimi Hendrix – Band Of Gypsys
8. Red Hot Chili Peppers – Unlimited Love
9. Father John Misty – I Love You, Honeybear
10. King Gizzard and the Lizard Wizard – Infest the Rats' Nest
The album series is an ongoing collaborative project. If you would like to get involved be sure to reach out to me for more information on how to participate.
The event continues with even more songs, with a great pack from Truce!