Releases
The Album Series 16 – "American Water" by Silver Jews!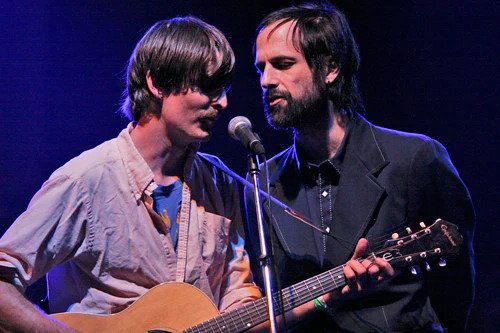 Hey again, time for yet another entry in our Album Series!
Silver Jews is one of those bands I just can't stop authoring. Previous works include this pack – which focuses on his phenomenal final album "Purple Mountains", and Album Series entry 02, focusing on "Tanglewood Numbers". A year later, I'm happy to announce the first repeat artist of this series. It's yet another Silver Jews album – this time, the all time classic "American Water"!
"American Water", released in 1998, solidified Silver Jews status as a revered cult favorite in the alternative music scene. "American Water" stands as a seminal work, showcasing Berman's distinctive blend of wit, melancholy, and keen observation. The album seamlessly blends elements of folk, country, and lo-fi rock, creating a unique sonic landscape that perfectly complements Berman's evocative storytelling. At the core of "American Water" lies Berman's poetic lyrics, which delve into themes of identity, disillusionment, and the bittersweet nature of existence. Berman's introspection is often juxtaposed with moments of dark humor, adding depth and complexity to the album.
Another star of the album is the legendary Pavement frontman, Stephen Malkmus. Malkmus, a close friend of David Berman, not only provided musical contributions but also collaborated with Berman on songwriting. Malkmus' distinctive guitar work and his knack for crafting catchy yet off-kilter melodies added a layer of brilliance to the album. His awesome lead guitar work is all over this record, and his vocals too – at times he almost sings lead, like in "Federal Dust" and "People".
Malkmus would not take part in future Silver Jews records, and "American Water" is the peak of the fruitful collaboration between these two celebrated figures in the indie rock scene – further solidifying the album's importance and enduring legacy in the indie music canon. So let's go!
Warmup: Early period and "Starlite Walker"
Let's take a step back to the moments leading to this magnificent album, with two nuggets from the 1994 debut album "Starlite Walker". We'll kick off with "Advice to the Graduate", one of Berman's biggest early classics. It heavily features Malkmus, who practically sings the chorus on his own. Second, "New Orleans", feels even more lo-fi, with the band very raw and uneven. The song's lyrics evoke a sense of place, as Berman paints a vivid portrait of New Orleans with his evocative and often enigmatic imagery, referencing the classic "House of the Rising Sun".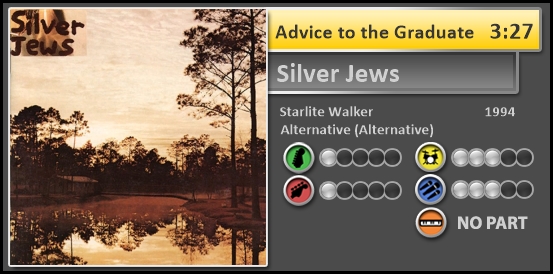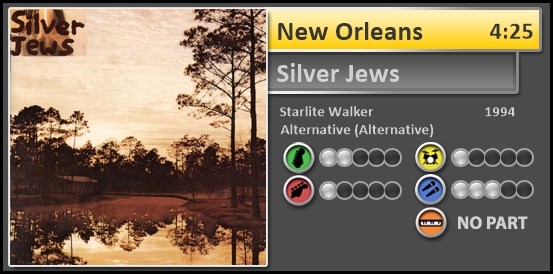 Main Course: American Water!
Much of the album's seminal songs – "Random Rules", "Smith & Jones Forever" and "The Wild Kindness" were previously released. This release is about the middle parts of the album, the actual journey – from the slower brilliance of "Federal Dust" and "Blue Arrangements" (upgraded from a custom by Ben), the rocking instrumental "Night Society", the absolute classic that is "People", and finally the more lighthearted "Honk if You're Lonely".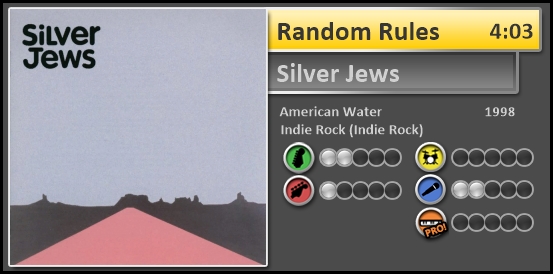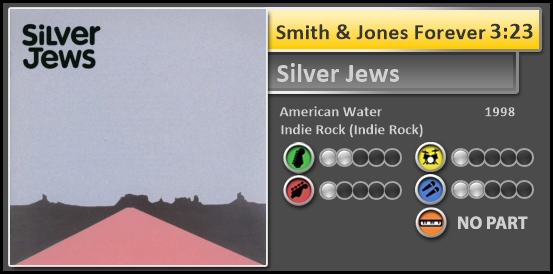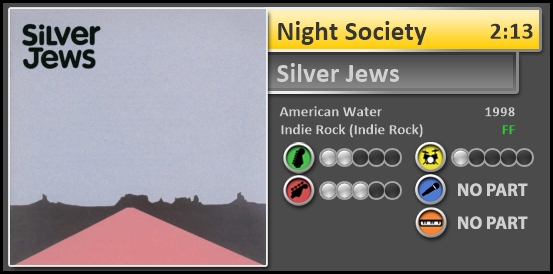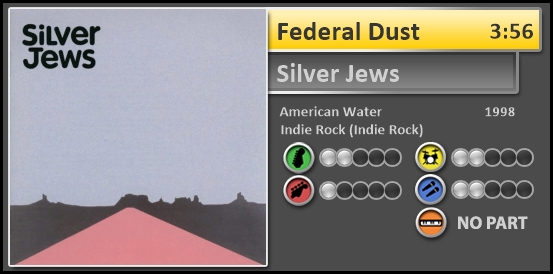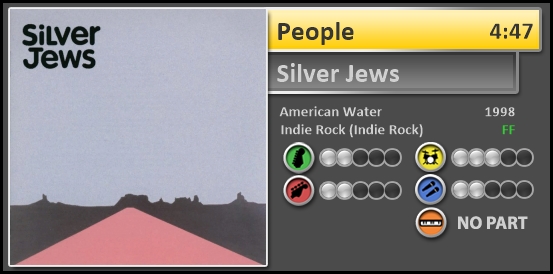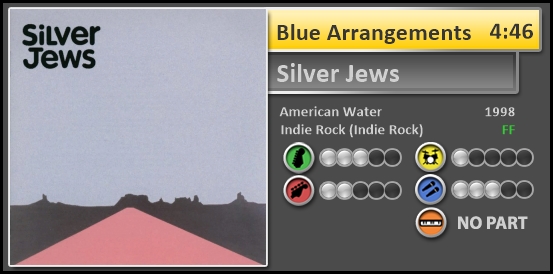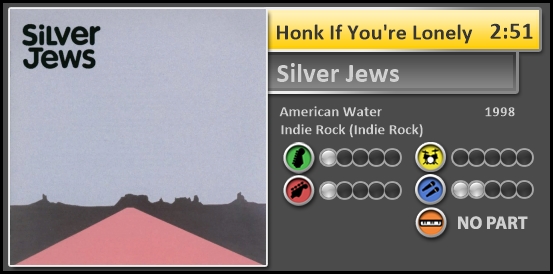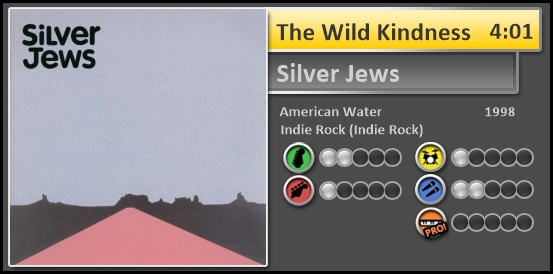 Dessert: Later period and "Purple Mountains"!
To finish it up, we offer three new songs from Berman's late career albums. Two tracks from Silver Jews last album, "Lookout Mountain, Lookout Sea", which offers a more polished sound. The great opener "What is Not But Could Be If", and the fun, amusing "Party Barge", complete with train sounds and all. And finally, another song from the masterful "Purple Mountains" album: the upbeat and brilliant "Margaritas at the Mall".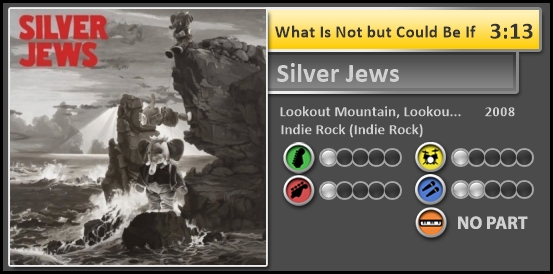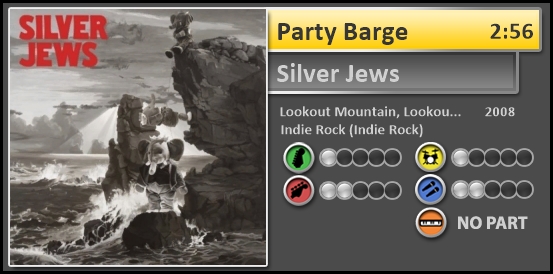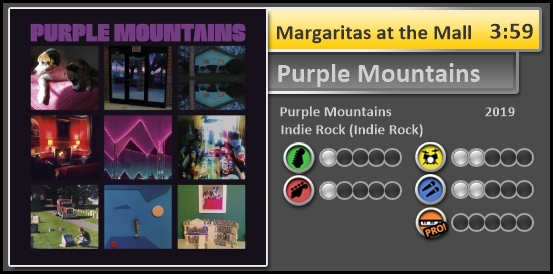 Surprise second dessert: Stephen Malkmus three pack!
So since Stephen Malkmus is all over this pack, and I've been working on some of his solo material, I figured I might as well throw those songs in… so enjoy those three amazing songs from Malkmus solo career: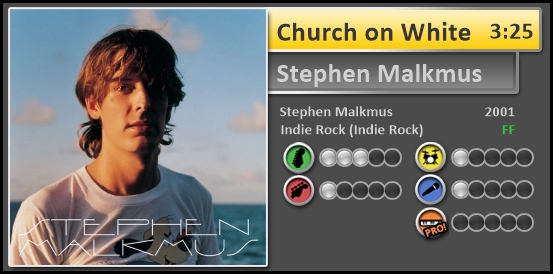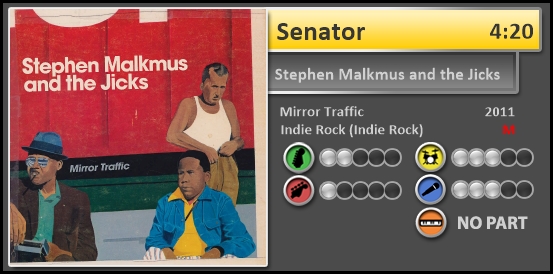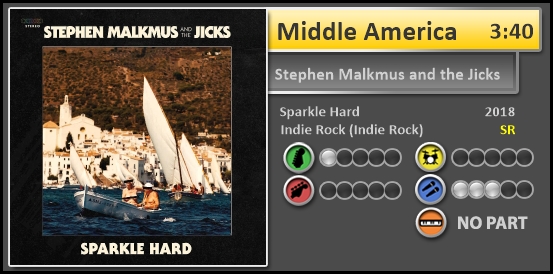 Starting with "Church on White", a standout track from his self-titled solo debut album, is a lovely ballad featuring Malkmus' signature indie rock sound, characterized by a fiery guitar solo at the end that's an absolute blast to play. The song captivates with its melodic hooks and clever wordplay, blending introspective musings with a touch of irony. Next up is "Senator," from Malkmus & The Jicks album "Mirror Traffic," showcases Malkmus' ability to craft catchy and infectious tunes, driven by propulsive guitars (and yet another cool solo) and a rousing chorus. The lyrics, filled with political satire and cultural references, are ultra memorable, particularly the NSFW hook of "I know what the senator wants/what the senator wants is a blowjob".
And finally, "Middle America," from his more recent album "Sparkle Hard," is a poignant and introspective track that delves into themes of identity and nostalgia. With its introspective lyrics and a compelling blend of folk-rock sensibilities, Malkmus captures a sense of longing and reflection. It's an amazing song, possibly my favorite from this whole pack, and in my eyes one of the best rock songs written in a very long time.
And that's it for today! Hope you've enjoyed the songs. And if you haven't had enough of Malkmus, may I refer you to the, hmm, 47-pack we previously charted of his old band. And the 25 songs that were on the DB even before…
Previous Entries in the Album Series:
1. The Beach Boys – Pet Sounds
2. Silver Jews – Tanglewood Numbers
3. Joy Division – Unknown Pleasures
4. Summer Salt – Happy Camper
5. My Chemical Romance – The Black Parade
6. Beach Bunny – Honeymoon & Blame Game
7. Jimi Hendrix – Band Of Gypsys
8. Red Hot Chili Peppers – Unlimited Love
9. Father John Misty – I Love You, Honeybear
10. King Gizzard and the Lizard Wizard – Infest the Rats' Nest
11. The Magnetic Fields – 69 Love Songs
12. The Stone Roses – The Stone Roses
13. George Harrison – All Things Must Pass
14. Gorky's Zygotic Mynci – Barafundle
15. Suede – Autofiction
A reminder: the album series is an ongoing collaborative project. If you're working on any album centric pack and would like to get involved, be sure to reach out to me (Yaniv) for more information on how to participate.
Have a great day everyone!