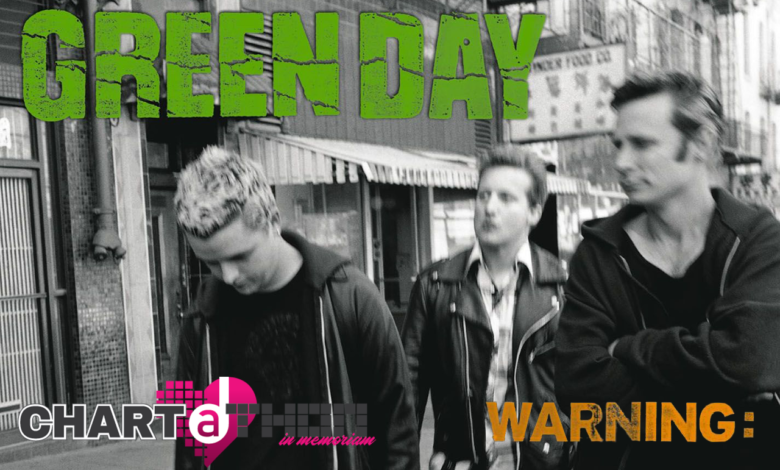 Howdy folks! As previously hinted in previous Chart-a-thon 2021 releases, I present Green Day's "Warning" album in its full! Warning is considered by fans to be a very underappreciated Green Day album released in 2000. The album somewhat forgets the punk-like sound of their previous albums and starts to transition into a rock type genre. Following several influences from other artists on the album, there are surely some songs for everyone!
If you've happened to miss the other songs from Warning that have been previously released for chart-a-thon, you can find them on these articles!:
https://rhythmgamingworld.com/chart-a-thon-2021-kickoff/
https://rhythmgamingworld.com/chart-a-thon-day-7-special-event-a-chart-a-thon-christmas/
If you are interested in downloading these customs, please make a donation for ACS at chartathon.com
We lost two talented friends this last year. Although I personally was not close to either of them, I still think about them all the time.
Blood, Sex and Booze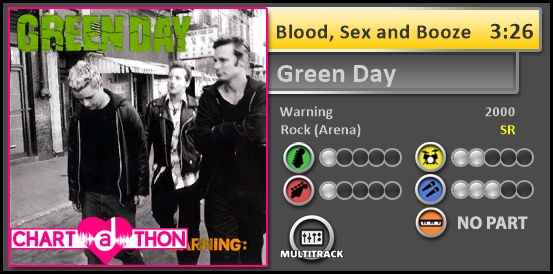 This song doesn't need much of an explanation aside from the word, say it with me now, "sadomasochism"! It's quite the dirty song, yet somehow does not require an alternate clean version of the custom!
Church on Sunday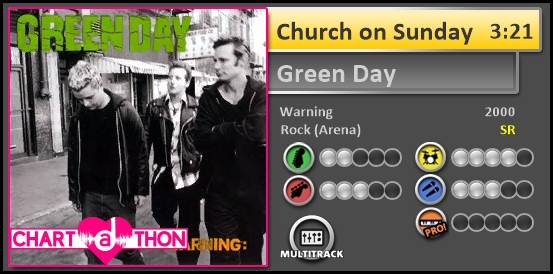 This is one of my favorites from Green Day; I love the melody! The song is about how the narrator is not a religious person, yet compromises with their partner because they love each other too much. Church on Sunday was previously available as a custom by me. Please update to this version as it has been made entirely from scratch!
Fashion Victim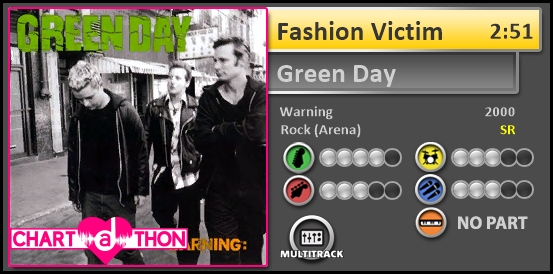 Fashion Victim deals with how people will follow fashion trends to fit in. The lyrics suggest that fashion is just a concept and it's personality that really matters.
Castaway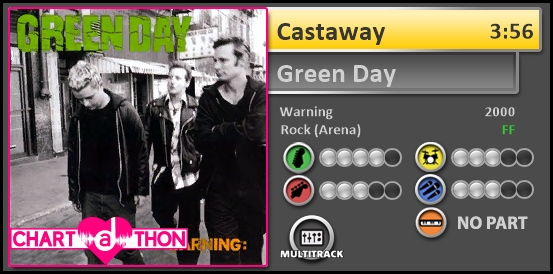 This song is about an individual who feels alone… the "castaway". Although the lyrics are a little depressing in this context, it is still a very upbeat song! Castaway was previously available as a custom by me. Please update to this version as it has been made entirely from scratch!
Misery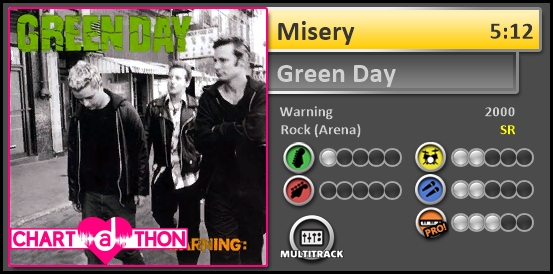 We've seen some dark themes from the previous songs from this release, but this for sure is the darkest! Misery is arguably the most experimental track from Green Day including very different instruments that would normally be used by them (which isn't saying much as they usually just use drums, bass, and guitar). The keys for this custom feature several of those exotic instruments!
Hold On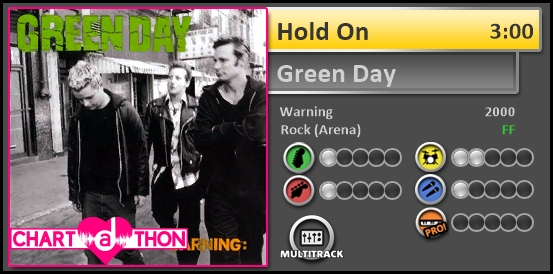 Now for a more positive song lyrically, Hold On is all about fighting back and keeping your strength! The harmonica, played by the lead Billie Joe, has been authored to keys! It was more of a "eh why not" moment to have the harmonica on keys. Either way, keys exist on the custom!
Jackass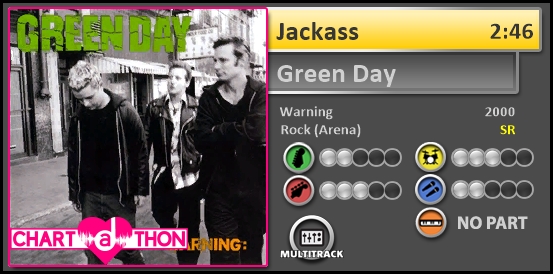 Jackass is about people who think they are funny, yet no one else agrees that they are. Taking directly from the lyrics, "Everybody loves a joke, but no one likes a fool." I think we all have someone like this in our life.
Waiting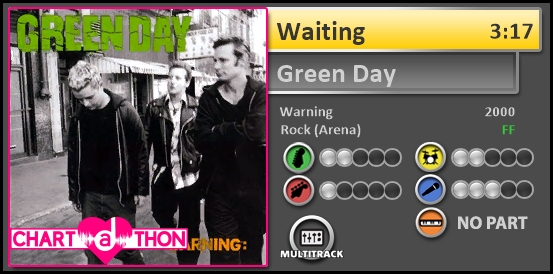 To close out the release, I bring a new version of Waiting to go alongside my customs for Warning. Of course, shout out to TomGuy whom has owned the entry of Waiting on the database for years! Please feel free to download both of the versions as they will appear separately on your song list!
All song previews have been recorded by Delk! A huge thank you to them!
Well, that's about it! I hope everyone can enjoy these customs alongside all of the other Chart-a-thon releases! We still have plenty more releases to come!
Thanks for reading and I hope all the best for everyone!