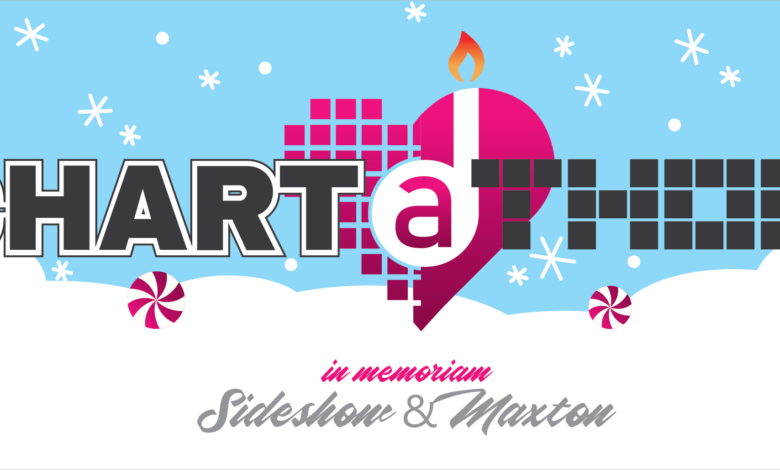 Greetings, everyone! Today marks the first day of the second Chart-a-thon in RGW history! For those of you who remember the last one, this will essentially be more of the same which means you better expect it'll be packed with a ton of top-tier customs from our wonderful authors!
For those that are new to this, here's how this works: twice a day (minus special events) an author will create a post that consists of customs that are 100% available for you to play! The caveat is this – we started this event as a means to help those that are less fortunate and in light of that we have a charity that we choose for you to donate to. Donations are 100% optional but we ask that for each song you download you donate $1 to the cause. Think of it as discounted DLC! Plus you'll get to help out those in need.
This year's charity is the American Cancer Society which can be found here: http://www.chartathon.com/
For those that remember the 12 Days of Chartmas event this charity will sound familiar but there's a reason we chose this charity for a second time. This year we lost two wonderful people in the rhythm gaming community: Sideshow and Maxton. Sideshow in particular was a victim of lung cancer and we're hoping to help the ACS this year with donations to help assist in the fight against this terrible disease.
Here are the two time frames you can expect to see the Chart-a-thon releases:
Slot 1 – 4:00AM PST / 7:00AM EST / 1:00PM CET
Slot 2 – 12:00PM PST / 3:00PM EST / 9:00PM CET
There will be four exceptions to this as there will be four corresponding Special Events that will feature a particular theme. These will be released on the Slot 2 time so stay tuned for those!
With that in mind, let's get to the reason why you're here. For our first Special Event we're doing a Thanksgiving kickoff! To celebrate Thanksgiving we have a smörgåsbord of entrees for you to choose from – just click on the visualizer image and it will take you to the database page. Dig in and enjoy!
jphn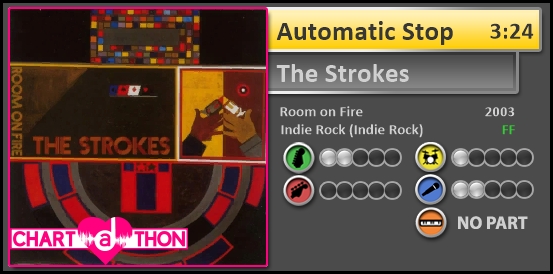 The Strokes – Automatic Stop

No better way to kick off Thanksgiving than with a song about bitter resentment! An excellent track off of The Strokes' sophomore album, "Automatic Stop" details the dueling perspectives between lovers in a sinking relationship before culminating in a biting realization.
Bat Ramps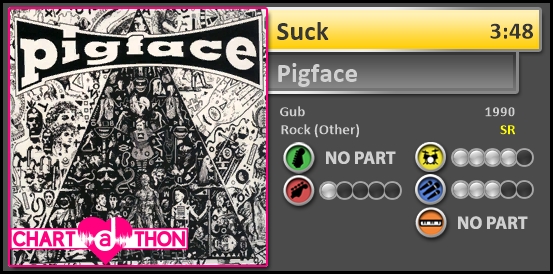 Pigface – Suck

The original version of the song Suck that Trent would later recreate into a Nine Inch Nails song.
ThreeAreEss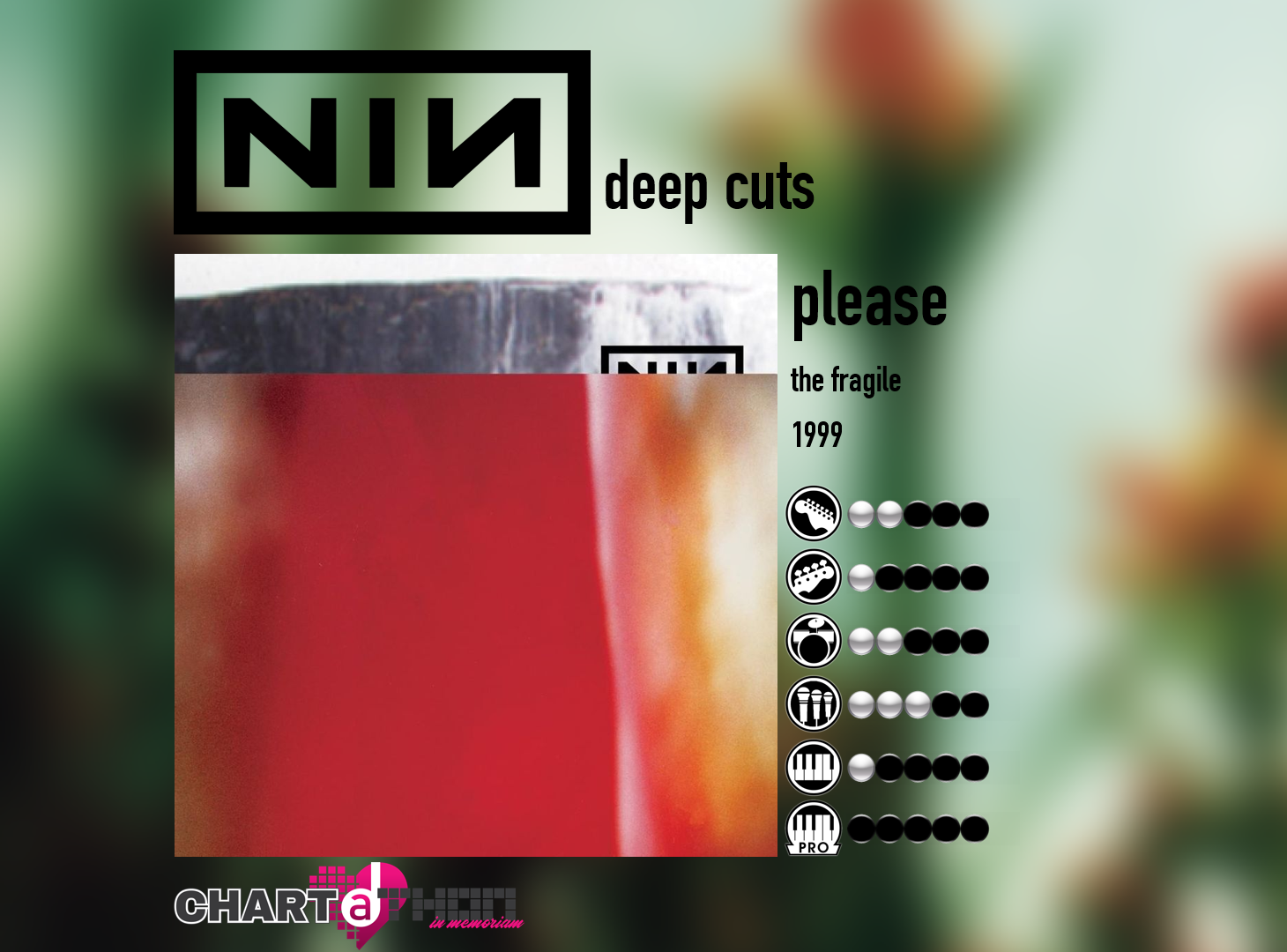 Nine Inch Nails – Please

Hi, everyone! This is my first time participating in these types of events and I'm eager to share one of my favorite deep cuts from The Fragile. So please enjoy it! (Pun intended)
RongoIK


Green Day – Macy's Day Parade
Preview Video

Happy Thanksgiving to some and happy Thursday to everyone else! I'm RongoIK and I have a great song to help kickoff this year's Chart-a-thon… Green Day's "Macy's Day Parade". The song is perfect for the date! For those who don't celebrate Thanksgiving, here's a quick summary about the Macy's Thanksgiving Day Parade, in which the song is titled upon (with a little help from Wikipedia because I'm bad at explaining things.): "The "Macy's Thanksgiving Day Parade" is held annually in New York City and is known to be the worlds largest parade. It's presented by the U.S.-based department store chain Macy's. It features many acts and performances during the parade including the flying of giant character balloons." I happen to catch it every year on the T.V. while cooking up a feast with my family. Although the Macy's Thanksgiving Day Parade is full of enjoyment for all ages, this song featured in the kickoff pack is quite depressing. The song deals with the realism of the holiday season. I think a lot of people can relate to the song during this time of year. Anyways, without further ado, you can now play my interpretation of the 12th and final track of Green Day's studio album "Warning". (I'll try not to spoil too much, but this same album will make further appearances in this year's Chart-a-thon!) Of course, I'd love to give blessing to the original author, proletarian, for the previous chart that has existed on the database for years! I created my own new version from scratch to co-exist alongside the library of Green Day content that I have authored.

If you're just browsing through all of the new custom content, consider checking out the preview for this song generously recorded by Delk!
Bansheeflyer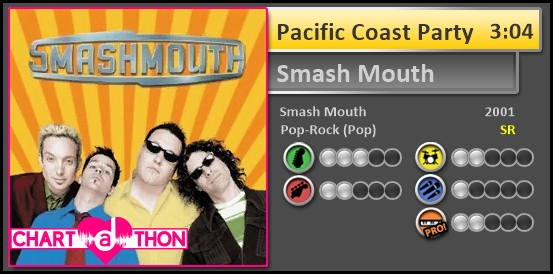 Smash Mouth – Pacific Coast Party

This third single that released alongside the album, "Pacific Coast Party" is a fun beach anthem with some funky guitar, a groovy bass, and lots of violins! Come get yourself in line, take your time, and watch it slip away!
WCC (El Fish)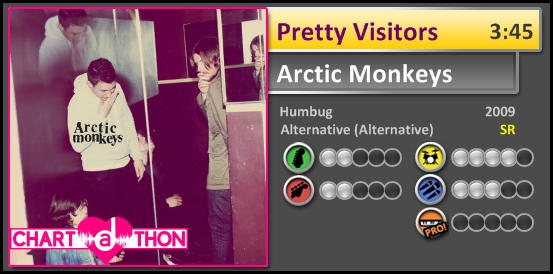 Arctic Monkeys – Pretty Visitors
yaniv297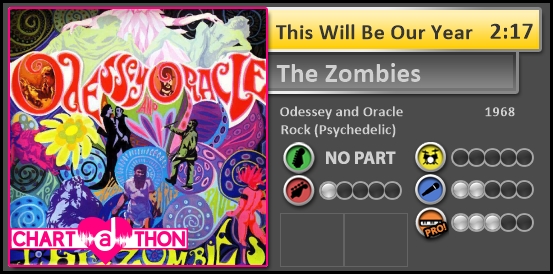 The Zombies – This Will Be Our Year

The Zombies "Odessey and Oracle" is long-established as one of the best psychedelic albums of the 60's, and has yielded the mega-hit "Time of the Season". But it has so much more. "This Will Be Our Year" is an infectiously happy anthem, optimistic to it's very core, with a wonderful melody and some great instrumentation. Keys in particular are an absolute delight.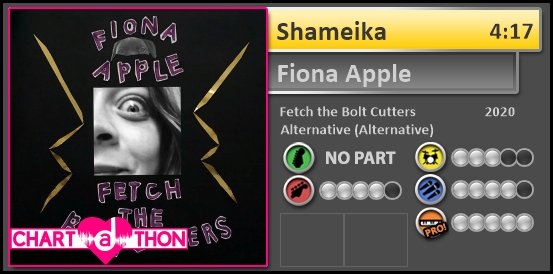 Fiona Apple – Shameika

Fiona Apple's "Fetch the Bolt Cutters" is one of the best critically received albums in a long time, even getting a rare perfect 10 from Pitchfork, and it was an absolute classic from the moment it was released. A rare, honest, open album that's absolutely awesome musically from start to finish. "Shameika" is one of it's leading tunes, where Fiona goes back to childhood to tell the story of a weird, bullied girl – and her encounter with Shameika, a student she barely knew and never talked to again, who encouraged her and told her "she has potential". Shameika was right, and Fiona ended up making a line of beloved albums – and this is the cherry on top. Also, it's great to play on every instrument.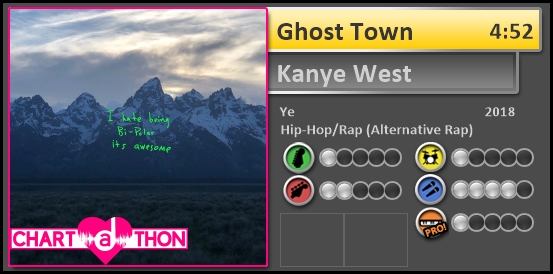 Kanye West – Ghost Town

Kanye West might have kinda lost the plot recently, but his musical legacy remains, and "Ghost Town" is arguably his last great song. Taken from "Ye", his last album before the Christianity perido, "Ghost Town" was a classic from day one. It features PartyNextDoor, Kid Cudi and John Legend – but it's newcomer 070 Shake who steals the show with her absolutely magnificent repeated outro. "Ghost Town" has one many accolades, was voted the best song of 2018 by Genius community, and it's also a rare rap song that works perfectly for Rock Band – with actual epic bass, guitar and keys parts (that aren't just repeating the same loop through the whole song), and lots of melodies, it's just a big party.
CapnKris (KrisAngel)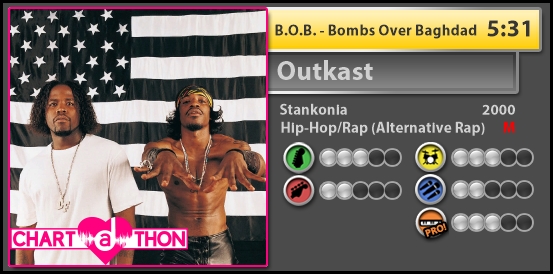 Outkast – B.O.B. – Bombs Over Baghdad
Preview Video

A fast paced song by the Rap duo Outkast, B.O.B offers rapid fire drum and keys, with a symphonic background to accompany its lyrics. The song was listed by multiple outlets as one of the best songs of the 2000's, and one of the best songs of all time.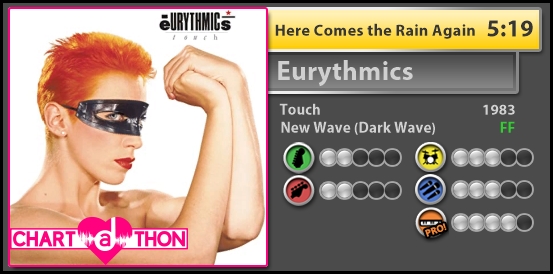 Eurythmics – Here Comes the Rain Again
Preview Video

A symphonic pop melody from the 80's, this song boasts great instrumentals, an entertaining Keys chart and Iconic vocals for any Rock Band gathering. This song is the perfect representation of the sort of music Eurythmics would make in their career, with a melancholic tone combined with the synth power of the 80's.
That wraps up our Thanksgiving Day kickoff! Everyone have a safe and happy Thanksgiving (unless you're outside the U.S., in which case just be safe and happy)! Keep an eye out for the next release and please donate to support the American Cancer Society!
Huge thank you to BornGamerRob for the awesome logo and graphics and MrPrezident for hosting the Chart-a-thon webpage!