SpinShare
SpeenOpen Winter 2021 in Review
While Mapy was able to take home the Winter 2021 SpeenOpen in dominating fashion, there were still many twists and turns on the way to his success.

Another SpinShare SpeenOpen is behind us, the fourth seasonal rounding out an excellent first year of tournament play. Once again, the reigning champion Mapy defends his title, becoming the second player (behind Nick_Azn) to repeat his victory. While Mapy was able to take home the tournament in dominating fashion, however, there were still many twists and turns on the way to his success.
A few takeaways from the tournament in review:
The Reign of Mapy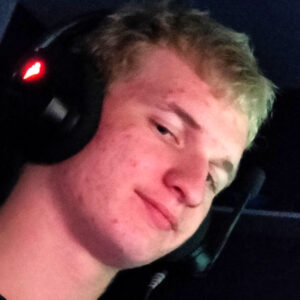 Mapy claimed victory in the Winter SpinShare SpeenOpen in domineering fashion, sweeping the grand final Best of 9 match for the second time. While his grand finals opponent TreXDer took him to within a few hundred points on a couple of tracks, Mapy, who also faced him in the winner's semifinals, went a combined 9-0 against his grand finals opponent, asserting once and for all that he is a champion to be feared in future tournaments. As we look forward to the second year's events, expect Mapy to be the one to beat each time.
TreXDer Holds Strong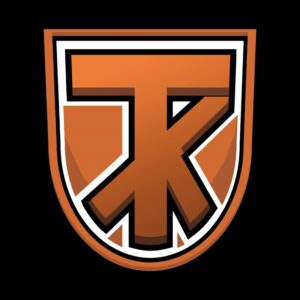 Despite an unsatisfying loss in the grand finals, TreXDer should still be happy with his SpeenOpen performance. TreXDer finishes 2nd for the second time (first time in Summer), giving him his third Top 3 finish in four Top 8s. Despite losing every map, the grand finals also proved TreXDer had some tricks up his sleeve, pulling out multiple surprise picks that nearly upset the defending champion. It seems that TreXDer is finally unchained after months of computer and peripheral troubles. What could this mean for next year?
Programmatic On the Rise?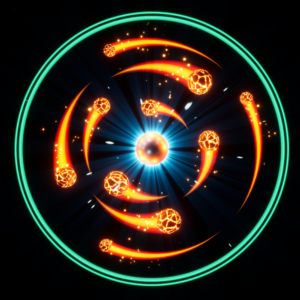 Perhaps the biggest upset that never was this SpeenOpen happened in the winner's finals. There, Programmatic became the only person in the whole tournament to take a single map off Mapy. In fact, he took four—putting the defending champion on his back feet and in a tiebreaker before falling to loser's bracket. In loser's bracket, Programmatic struggled on the tournament's hardest charts, being swept by fourth-seeded TreXDer and finishing 3rd.
This tournament's results showcased the well-defined strengths and weaknesses of Programmatic. On charts well within his ability, he is an accuracy king; he is constantly pushing players to errorless play when one mistake could spell disaster. At the limits of his ability, however, his play quickly breaks down, leading to several misses per song. Thus, Prog has been called a "low ceiling" player who gatekeeps lower-skilled players and is gatekept by top-level charts. However, with three Top 3 SpeenOpen finishes (3rd Summer, 2nd Autumn, 3rd Winter), Prog's ceiling is constantly on the rise. How long before his skill ceiling comfortably covers the tournament's hardest charts, and what will happen to the supremacy of Mapy and Nick_Azn once it does?
The Nick_Azn Problem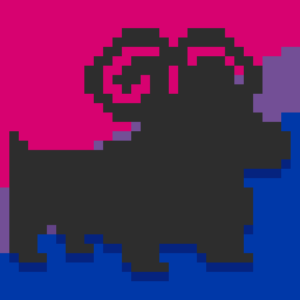 Two-time champion Nick_Azn was handed his lowest finish all year this SpeenOpen. Coming in as second seed, Nick lost to Programmatic in winner's semifinals and TreXDer in loser's semifinals, finishing 4th place. Both the disappointing finish and the manner in which it happened—missed accuracy on most songs, and several preventable misses—cast doubt on Nick_Azn's dominance going forward.
This is not to say at all that Nick is not still a top player. One of only two players to top 8 all four tournaments (the other being TreXDer), Nick has the most decorated record of any player, and no matter how you slice it, four top 4 finishes is no slouch. But for those who remember the game in its infancy, however, Nick_Azn lagging behind another player seems unthinkable. Nick himself offered a cause in his interview: he simply hasn't played as much as some of the top players. Nick is an extremely talented player, but it remains to be seen if he will be able to keep up with the more dedicated players who have more time to grind the game's hardest charts.
The Gang's All Here
The rest of the top 8 finishers each showed unique strengths and weaknesses that offer strong takeaways from this SpeenOpen. Top 8 newcomer smb seemed well-positioned to make a dark-horse run in loser's bracket until hardware issues stymied him against Nick_Azn. Ricki took Programmatic to a tiebreaker map in their rematch, nearly erasing Programmatic's fantastic winner bracket run before it started. Matt demonstrated resilience in spite of two powerful opponents, taking a map off of each. ExHilEr8, who seemed unshakeable in qualifiers, showed signs of tournament nerves in both finals sets—something that experience may fix. It will be interesting to see how each of these players develop as top competitors going into the next year.
Looking Forward
The Winter 2021 SpeenOpen concludes the first year of events, but it's far from the end. A new season of SpeenOpen is expected to begin in May, with events continuing between each SpeenOpen as well. If you'd like to become part of the community in the meantime, Spin Rhythm XD is available on Steam. If you'd like to play these charts yourself, check out SpinShare and get in on the action!