Interviews
SpinShare
SpeenLeague: Interview with metalman20
The SpeenLeague is also bringing together elite players both new and old to fight for supremacy. Take metalman20, for example, the upbeat Midwesterner with an unparalleled enthusiasm for Spin Rhythm XD.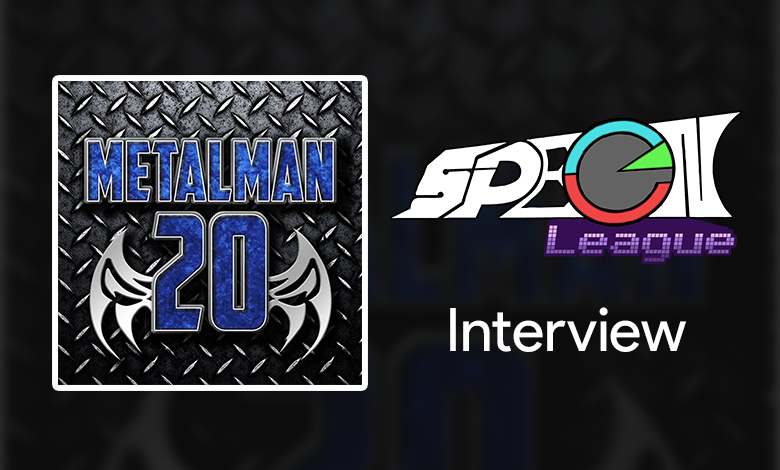 The SpinShare SpeenLeague is underway! With week 1's matches already concluded, we have a glimpse of what the league might shape up like going into this weekend's matches. The SpeenLeague brings together top players from all around the world, both familiar faces from the top 8 of the SpinShare SpeenOpen and newer faces from within the community.
The SpeenLeague is also bringing together elite players both new and old to fight for supremacy. Take metalman20, for example, the upbeat Midwesterner with an unparalleled enthusiasm for Spin Rhythm XD. Metal, like myself, is a day 1 player who has been part of the game's competitive scene since the beginning. A competitor since the days of Expert SpinFM competitions, metalman20 is a two-time SpeenOpen top 8 competitor and Custom 8s regular.
I talked with metalman20 about his unique playstyle and his drive to succeed in the SpeenLeague.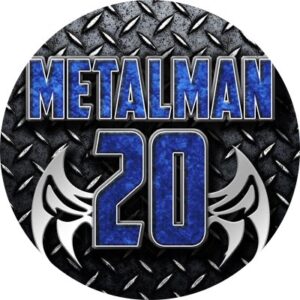 rewardadrawer: Tell us a little about yourself.
metalman20: My name is Metalman20 (sometimes metalman_20 depending on whether the first name is taken or not) I make YouTube videos about rhythm games, mostly about Spin Rhythm XD and also reaction videos (sometimes lol). I also stream from time to time as well. Mostly for Spin Rhythm XD. What can I say? I really love this game!!!!!
You have perhaps the most unique playstyle in the game. Can you tell us a little about it?
The thing that has always been wild about my playstyle is that while others might use a controller, or a turntable. Others may use just a keyboard or a mixture of keyboard and mouse. They always use the mouse to move the wheel and for any other uses that involve the wheel. What I do, on the other hand, is only use the mouse for slide notes and some sections that I might need to use the mouse to keep control of the wheel. Everything else is all keyboard. Beat notes? Space bar. Alternating click notes for sections with a lot of click notes? W and R keys.
The main thing I do is use the A and D keys to spin the wheel. Not the mouse, not a controller or turntable, but two keys to constantly move the wheel as well as spin notes. One other thing about my playstyle is that I invented my own little technique that others have called metalmanning. If there's a section where I go from left to right but then I'm expected to go back to the left, instead I continue spinning to the right, and vice versa when it comes to spinning the wheel to the left.
How did you come to develop this playstyle/strategy? Did it change how you read charts, or did you develop it because you read charts differently?
When I first started playing Spin Rhythm back in October of 2019, I used the mouse for everything (besides the beat notes of course, I still used the space note for that). However, once I got to Expert difficulty (this was before XD became a thing) I realized that just using the mouse wasn't cutting it for me: it was being too difficult for me to control the wheel and hit more difficult sections.
I tried a few different methods until I started using the A and D keys to move the wheel, and I discovered that it was helping me a lot. So I went back to easy-hard to practice, and as the months went by, I zoned in on my technique. I was getting better and better as I became more used to my play style. It changed everything on how I read charts because with faster sections where you had to alternate between blue and red notes through match strings and you had to keep switching between turning left and right to keep up with the notes, using the keys to play the "correct way" started hindering me.
So I started practicing those sections where I would just "spin left" or "spin right" and I was able to keep up with the rhythm, the notes, everything about those sections became easier after that. It helped me a lot with sight reading charts. At the same time, though, it also made sight reading a lot more difficult because of how I play: sometimes I might overbeat or try to metalman a section that I thought would help me, but turned out, I didn't need to do it.
You are one of the longest-running high-level players in the game, since before customs even. How has it been to see the growth of the game?
Seeing the growth of this game is something that I love to see. Seeing so many new people discovering this game and all the new accessibility options that have come out so far are super fun to see. Though I have to say, one of my absolute favorite things with the growth in this game are the custom charts. When this game first came out, there were no custom charts to speak of. However, In April of 2020, it happened: a new update that brought out the custom editor. Knowing that in less than a year, about 3000 plus charts have been made is freaking incredible. So many people who love charting and bringing fun and challenging charts to this community brings me an immense joy. It makes me very proud to be a part of this community!!!!
Is there anything about the early days of Spin Rhythm XD that you miss?
The old checkpoint chart lolol. I'm kidding, the new checkpoint chart isn't bad, but in all seriousness, I really can't think of anything about the old build of spin rhythm that I miss. So many fun updates that have happened over the past 15-16 months and the current build is really good. Really makes me excited for the 1.0 release!!
You are one of the few top-level players who does not chart. Do you see this as an advantage or disadvantage, competitively?
Ehhh, when it comes to charting, I don't really see there being an advantage or disadvantage to it. It's just that I tried charting back when the editor first came out and it just didn't click with me. Maybe sometime in the future I'll try to get back into attempting it but for now, it's just really fun to see what kind of charts people can make.
You were top 8 in the first two SpeenOpen tournaments. Since August, however, you haven't managed to crack a top 8. Some people have doubts about your level of play today. As an opportunity to change the narrative around your play, how have you approached your invitation to the SpeenLeague?
It is true, in the last two Spin Opens, my play has definitely not been as good as it used to be. (Granted, I was against Mapy in the last one lolol, you're amazing Mapy!!!) I haven't been able to get back in the top 8 since the Summer open, so I can understand why my level of play can be doubted.
With that being said, for this spin league, I am going to make sure that I practice like an absolute madman. Make sure to play each chart at least once (since sight reading does not help me at all. That play of dads in space in last weekend's first round should be a very good indicator of that lololool) And I will make sure to get plenty of sleep the day of my rounds so I am alert, and ready to show what my skill level can truly be. I WILL MAKE SURE TO SHOW YOU ALL WHAT I'M CAPABLE OF!!!!!!!!!!
You suffered an unfortunate 0-2 in the first week of play in SpeenLeague: A 0-2 loss to babyjimbo, followed by a close 1-2 to LtChaos. Programmatic and NickAzn are in wait for you this weekend. How are you preparing for perhaps the toughest week of the League for you?
Programmatic and NickAzn are two of the best of the absolute best. Both are in the top 5 and they're both of my matches during this Sunday's matches for week 2. Knowing that, I am preparing myself by playing through every chart that will be in this week's map pool multiple times. I'm doing my very best to try and PFC as many as I can. With these two amazing players, it will most likely come down to who can PFC the chart. One good could be the deciding factor and seeing that these are charts that are in the high 40s and above. Prog and Nick are really good at PFC'ing charts in that difficulty range. So I truly have my work cut out for me this week lol!!!!!
Is there anything else you'd like to say to readers?
Final thoughts………… This community is amazing, I will always be grateful for being a big part of it. I want every last one of you to be as amazing as you can be and let's have THE GREATEST FIRST EVER SPIN LEAGUE THAT WE CAN POSSIBLY HAVE!!!!!!!!!!!!! p.s. I finally know basic math lolol
Will Metal Solid or Brittle this SpeenLeague?
You can watch metalman20 and the rest of the Americas SpeenLeague on Twitch Sundays, starting at 7pm EST/12am UTC (Monday). If you're not able to watch the SpeenLeague live, you can still follow the action on the Toornament bracket. Spin Rhythm XD is available on Steam. If you'd like to play these charts yourself, check out SpinShare and get in on the action!