Interviews
SpinShare
SpeenLeague: Interview with Lt. Chaos
With two weeks left in the SpeenLeague season and sitting one match behind the playoff bubble, the pressure is on for Lt. Chaos to perform.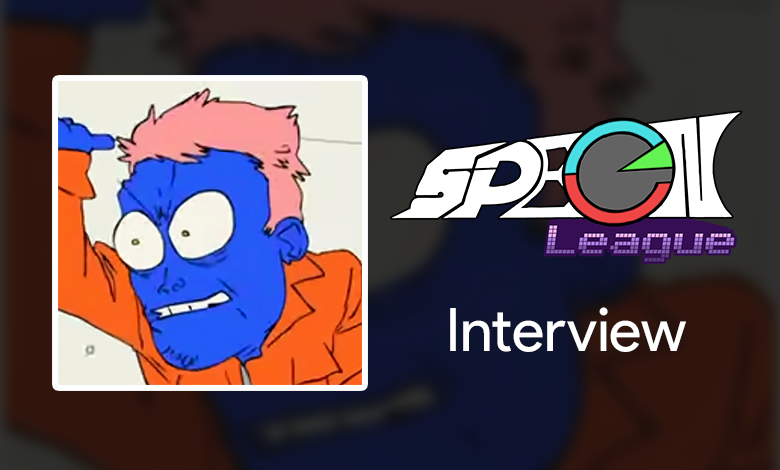 The SpinShare SpeenLeague is underway! The SpeenLeague brings together top players from all around the world, both familiar faces from the top 8 of the SpinShare SpeenOpen and newer faces from within the community. Week 3's matches have concluded; we're now officially on the back half, and the standings are taking shape.
Enter Lt. Chaos, the wild card of the Americas. Lt. Chaos currently sits in a tie for last place in the SpeenLeague standings alongside metalman20; however, just one match separates him from playoff contention. Lt. Chaos first turned heads by taking tournament favorite TreXDer in a best of 5 in the Autumn SpeenOpen, so no player is truly safe.
I talked with Lt. Chaos about his carefree approach to the game and his survival prospects in the SpeenLeague.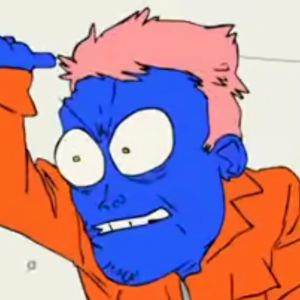 rewardadrawer: Tell us a little about yourself.
Lt. Chaos: Uh, hey, I'm Lt. Chaos, I'm 22, and I never learned how to read. I picked up this game not long after release back when Expert was still the hardest difficulty, so I've been here for a bit. Outside of Spin Rhythm, I collect playing cards, I enjoy building computers, and I play games with my friends, recently been into Valheim.
You're one of the game's earliest turntable players. What made turntable play appealing enough to you to be an early adopter?
Seeing the video on how to connect a midi turntable got me interested in turntable play. Hearing that Nick used a turntable got me hooked on the idea. I had originally tried the Numark IDJ3 and the Numark Party Mix. The IDJ3 worked almost perfectly, but the one I got off Ebay had a sticky wheel, which made turning inconsistent. The Party Mix doesn't register taps on the wheel, which literally made playing impossible. That's when I finally got the Hercules Impulse 200 and I've been on it ever since. It feels natural, turn a wheel in real life to turn a wheel in the game.
Now that we're seeing a bunch of new people picking up turntables, do you look at how others play with them? Is there anyone in particular that catches your eye?
PickPig uses a Pioneer DDJ-200, and one thing I noticed they did was calibrate the table upside down so that their hands don't rest on the buttons; that was pretty interesting. I'm happy to see turntable play get picked up by more people; it really is the funnest way to play the game.
You created the first mask for video making, which captured the circle at the end of the highway. You're also the first to use special visual effects to make your videos. How did you come up with this setup?
I wish I could take credit for the mask, but that has to go to old community member Aren Eternal. I believe Matt added the star to the mask, I added a cutout for the cover art, but recently that's been covered by my turntable camera. Before the visualizer, I filled the background with my turntable cam, which was neat, but not as flashy as I wanted. I found a visualizer I liked, thanked the spin gods that I had two monitors, and I've been on that. I'm happy with this set-up, but I want to go even further. I would love to get some hand tracking and set up a 3D scene to make a DJ stage, but that wouldn't be for a while if I did work on it.
You've often described yourself as a player who just plays to jam out. How has that affected your playstyle?
Uh, hasn't affected it majorly I don't think. Harder charts are whatever for me cause I don't like being so hard-focused; I much prefer being loose with my movements because it feels much better. Honestly, I couldn't imagine using a mouse to play anything in this game anymore; the idea feels so foreign after a year of turntable, and honestly, nowhere near as fun.
How has your casual approach to chart preference (play what bops) affected your attitudes regarding the tournament pool?
Uh, it sucks that most of the songs I jam with tend to be in the lower difficulties, so whenever I try to practice most higher difficulty songs, I just zone out. There tend to be a few exceptions. Looking at Quarter Finals and onward, Aiwa, Bliss on Mushrooms, and Master of Puppets are the only songs that I can recognize as songs I really jam to. Who knows? I might find more if I practice them, but for now, I need to focus on getting there.
After this past week's matches, you're tied with metalman20 at the bottom of the standings, with g4 one win ahead of you. What's your strategy for escaping relegations?
I felt really good against Metal. Other than my 2nd worst blunder ever on Rock It VIP, the other two charts were sightreads. Well, Distance was almost a sight read but some circumstances lead to a redo a ways into the chart. Just practice a bit more, try to make sure I'm not sightreading, and hope the match pools give me some bangers, lmao. I think what needs to happen is Metal and I winning against g4, and either I take an extra win vs Prog or Jimbo, or at least get a better differential than Metal.
You're the only player outside of the likes of Mapy or NickAzn to eliminate TreXDer from a tournament. If you make it to playoffs, are you looking forward to a repeat matchup against him?
Have you seen that guy play? Precision German engineering went towards making that man. I wouldn't say the circumstances of my win were exactly standard either, considering a rule had to be made to prevent a repeat of the visual garbage we created on screen, lmao. It will ultimately depend on how many bangers there are in our match pool. When modifiers get added to the game I would love to see tiebreakers with a random modifier added, which would add an extra level of intrigue to the tournament.
Is there anything else you'd like to say to readers?
I would love to give away a turntable, but I don't know what the best way to do that would be. It would be neat to host a little tournament, but I don't want it to feel one-sided towards the current best players. I also don't want to lock them out of the runnings, either. Could do a gleam giveaway, but it'd be my first and I'd really want to make sure I don't do something wrong. If anyone has any ideas or tips, feel free to @ me in the off-topic channel or shoot a DM my way.
In SpeenLeague, Chaos Reigns
You can watch Lt. Chaos and the rest of the Americas SpeenLeague on Twitch Sundays, starting at 7pm EST/12am UTC (Monday). If you're not able to watch the SpeenLeague live, you can still follow the action on the Toornament bracket. Spin Rhythm XD is available on Steam. If you'd like to play these charts yourself, check out SpinShare and get in on the action!