Interviews
SpinShare
SpeenOpen Finals: TreXDer vs. ExHilEr8
TreXDer sets his sights on his first title with SpinShare Winter 2021 SpeenOpen, but can he stop ExHilEr8's meteoric rise?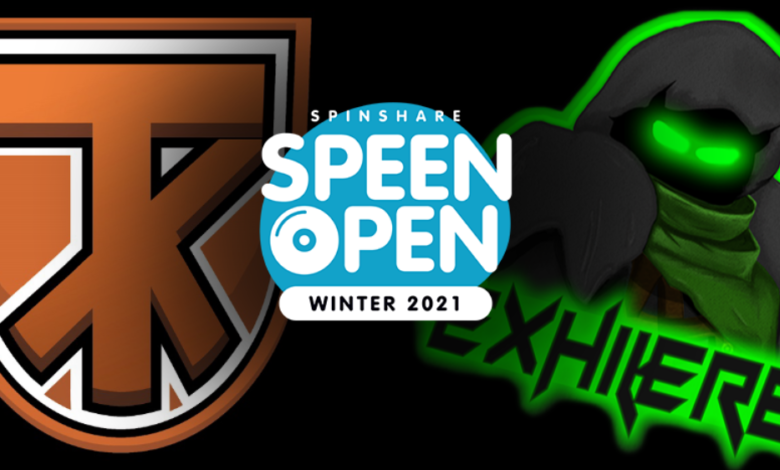 The top 8 brackets of the SpinShare Winter 2021 SpeenOpen have been finalized, and Spin Rhythm XD's top players are fixing to square off to establish themselves as the next SpeenOpen Champion. The second matchup of Saturday's quarterfinals will feature fourth seed TreXDer against twelfth seed ExHilEr8, who is making his first SpeenOpen top 8 appearance. TreXDer was part of the conversation as one of only three favorites to win it all—right up until his opponent forced his way into the conversation with four PFCs (Perfect Full Combos) out of five qualifier songs. Can TreXDer escape another quarterfinals upset?
TreXDer has been in the conversation for greatest player almost since those conversations started. TreXDer began setting himself apart from the pack shortly after the release of XD difficulty and has never looked back, becoming one of the very first Speen Gods. In the early Open 8s, TreXDer earned the nickname T-Rex, devouring his competition in short order. In major play, however, these expectations have not yet borne fruit. Out of three major appearances, TreXDer has only made finals once in Summer, when Mapy was absent. This alone would not cause doubt about TreXDer's status, but a quarterfinals upset against LtChaos720 in the Autumn SpeenOpen has raised questions. With double elimination ruling out the chance of a fluke loss, can TreXDer silence the doubters?
If he wants to make a statement, he'll have a rough time of it against ExHilEr8. Ex came seemingly out of nowhere in late December and shocked everyone with a PFC of Camellia's Dance With Silence on December 27. Since then, Ex's rise through some of the game's hardest charts has happened so fast, even seeding him was difficult. A debate occurred around his placement, with doubters claiming a lack of tournament results raise questions about his on-the-day performance. Those doubts were silenced when he smashed swagdude and 5th seed PickPig with four PFCs out of five songs.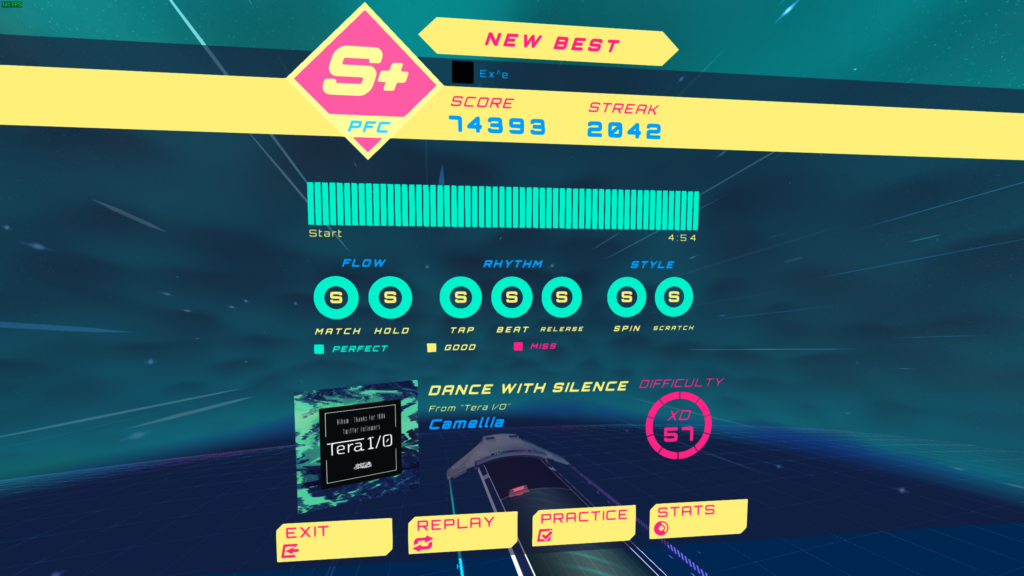 I talked with TreXDer and Ex about their upcoming match and tournament hopes after their wins.
Shooting Star: TreXDer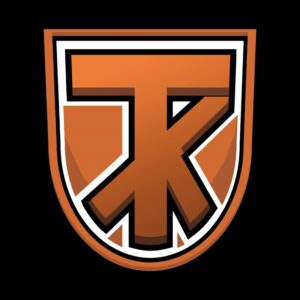 rewardadrawer: If I recall correctly, you are the only top-level tournament player who uses CTM (click-to-move) to play. How does CTM differ, in your eyes, from standard keyboard and mouse play? Do you think it provides an advantage or a disadvantage?
TreXDer: The difference between Freewheel and CTM is not too big, but I think it's significantly harder to play with 1-Button-CTM than with most other playstyles because it basically just means more control of the wheel, less opportunity for mistakes, and more m1 bashing.
What patterns are you personally weak at?
Of course, I could just say CTM-Unfriendly patterns, but in this tournament, I rarely found anything I would call a disadvantage for CTM players. Parts with multiple fast taps changing the lane after every tap or fast 1 (tap) 3 (match) 5 (match) 1 (match) patterns can throw me off because it's harder to control without overspinning. As a CTM player, it feels best for you to have the maximum movement after a tap so a 1 3 5 1 pattern feels weird for me to play because I have the flick before the tap and not after.
What is your strong suit, or what are your preferred charts/charter?
Well, I realized I am good in TheWay's Charts and in some of Kali's (but definitely not all), and of course my own ones. Those probably get banned from me last.
Your first match-up is against ExHilEr8, who shocked people by ascending to his first top 8 with four PFCs. How do you anticipate this match going? Is there anything you're doing to prepare for this?
I was not shocked at all. Same with TANDOKU… I know it's not going to be easy against Ex, but I will definitely try my best, and if it's not enough I will get another chance in 3 months! I can't really prepare for Ex especially, just train the maps until you feel comfortable with every single one.
You are one of only two players to make four top 8 appearances in the SpeenOpen series (the other being NickAzn). How do you think your top-level experience will affect your matches?
Not much. Mapy, for example, was in the grand finals every single tournament he competed in; that's probably a bigger achievement than what I did. I had easier match ups in the qualifiers as well than the majority. If I have to beat Ricki or Pig, for example, a loss from my side would be very possible.
Last SpeenOpen, you lost to LtChaos720 in a stunning upset in the quarterfinals match. This time, the top 8 is double elimination, introducing for the first time a chance that a winner could come from the loser's bracket. How do you think this will affect tournament outcomes or your mentality with regards to losing a set?
This gives everyone a second chance, which is a fun idea in my opinion. I wouldn't say it was 100% my skill that caused me to lose against LTChaos because I had some problems with my hardware. Still, LTChaos deserved the win completely and I am happy to have a second chance if I lose against Ex or Mapy.
For the last year now, you've been in the conversation with Mapy and NickAzn as one of the best players of all-time; however, in tournament play, you've always fallen just below the two of them. How do those expectations affect your mentality going into a set? Do you think this is your time to shine?
To be fair, this is probably the first Tournament I can perform 100%, because I finally have a PC and a working keyboard. Still, I would say both of them are still slightly better than me, but I am happy with where I am; the most important thing is having fun at the end, and that's what I am going to have next weekend! And we'll see, maybe this time IT IS my time to shine…
Is there anything additional you'd like to say to those reading?
Well, I am still waiting for someone to start playing 1-Button-CTM on my level :). The reason I am playing like this is not because I am better with it, it's because it makes it more fun.
Rising Star: ExHilEr8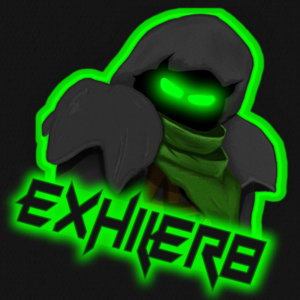 rewardadrawer: Briefly describe your play style. Is there anything that differentiates you from the other players?
ExHilEr8: My play style is definitely a bit unique, in that my control scheme is different from the vast majority of top players in SRXD. It won't make a lot of sense if you haven't played Spin Rhythm; but I use "A" & "D" controls to do spin notes, and "W" to do tap notes. I think this is a major advantage in a tournament setting; as opposed to having a general "flick now-ish" timing for spin notes, I have to press the right direction pretty much on beat. This definitely helps me stay in control and in the rhythm. That is extremely important when going for high accuracy runs, like in this tournament.
What patterns are you personally weak at?
I think I pretty much only have one thing that I am especially bad at in general: match strings – especially really fast ones with 151 movements in them. I just cannot hit them consistently and it's absolutely my kryptonite. Something like this would be the absolute death of me to hit multiple times in a row: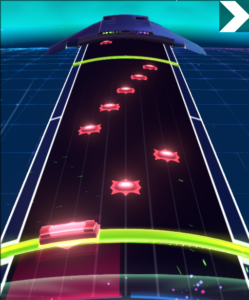 It is probably a skill that every other competitor in the top 8 has completely mastered, which is extremely scary. It only takes one missed match note to lose an entire song.
What is your strong suit, or what are your preferred charts/charter?
My strong suit is definitely polyrhythms and sight-reading difficult looking charts. One of the major advantages of my control scheme is being able to accurately play notes relative to each other. This just means that I can play certain note patterns as "stacks" or just slightly delaying one of my inputs, something about it just feels right as opposed to having controls on both hands.
You shocked viewers with your extraordinary qualifier performance, which consisted of four PFCs and a -1 on five tracks. As a result, you're already in the conversation for tournament favorite despite no prior tournament accomplishments. How does this dynamic shift affect your mindset going into your matches?
I have to say also that this was extremely unexpected for me, too. I tend to have a pretty wide range of consistency that changes daily; although it's been getting better, the morning of qualifiers, I swear Grandma put something in my cereal. Pretty much every chart I touched was a PFC, even ones I was struggling with just the day before. So my performance here was a bit of a fluke. Even though I can PFC a lot of these songs consistently, having the accuracy I did during those sets probably won't happen each time.
But otherwise, I hope that this shift in opinion from everyone won't change my own mentality, because I'm exclusively here just to have fun and put on a good show. I know for my first tournaments, the high expectations people had from my scores definitely had me way too nervous. I also know that these competitors are extremely good and consistent; I'm hoping to do my best and (hopefully) put up a challenge for some of the very high seed players.
Some people (myself among them) questioned your ability to perform on the day, claiming that scoreboard performance, which represents only one's best score out of potentially many runs, isn't always an accurate indicator of on-demand performance. Now that you've not only met but exceeded the high expectations set of you for qualifiers, what do you have to say to the doubters?
These doubts are super duper reasonable. I would actually agree, and only up until recently have I really been practicing to get my consistency up for these tournaments. But these hours paid off pretty quickly, and although I can't really feel the improvement, it is most definitely there.
I also sort of disagree that scoreboard performance isn't directly related to on-demand performance, and that doubting someone based on a few performances will never be representative of anyone's skill. Anyone who can put up PFC's consistently has the ability to play like that in a tourney, it may just take some practice.
Your first match-up is against TreXDer, one of only two players to make top 8s every time. How do you anticipate this match going? Is there anything you're doing to prepare for this?
I think this matchup will go quite well hopefully! TreXDer seems insanely consistent across every difficulty from what I've seen; however, I know my accuracy is good enough to compete and may even be better on these higher difficulty songs (compared to qualifier difficulty ranges). I think the most likely thing to happen will be missing a rogue note, probably a match note, or dropping a slider.
That said, I will definitely be practicing a LOT of the songs from the tournament. I hope to be familiar with a majority of them and be prepared for a lot of the sneaky tricks that might result in some big misses. Specifically working on the ones with matches and awkward sliders.
But if all goes well, it should be a close and very entertaining match. I look forward to it!
This time, the top 8 is double elimination, introducing for the first time a chance that a winner could come from the loser's bracket. How do you think this will affect tournament outcomes, or your mentality with regards to losing a set?
This double-elimination bracket is probably the biggest advantage I could have hoped for in the tournament. It really gives a few big advantages, like being able to stay calm since losing a set isn't the end of the world. It also means that there's an indirect route to the later rounds, where you don't have to go through people like Mapy and TreXDer to get to the final rounds. I think this increases my chances of doing well in the tournament. If anything, it will make the matchup against TreXDer a lot less stressful, and I can go in with less expectation.
Is there anything additional you'd like to say to those reading?
smb > Stride
Whose Star Burns Brighter This SpeenOpen?
The winner's bracket of the SpinShare Winter 2021 SpeenOpen will be broadcast on Twitch this Saturday, starting at 1 pm EST/6 pm UTC, with the loser's bracket and grand finals taking place Sunday starting at the same time. If you're not able to watch live, you can still follow the action on the Toornament bracket. Spin Rhythm XD is available on Steam. If you'd like to play these charts yourself, check out SpinShare and get in on the action!