SpinShare
SpinShare Presents: Rainbow Frontier Showcase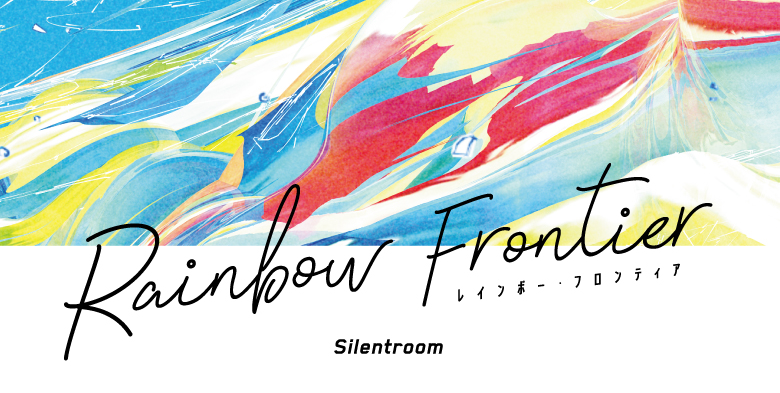 SpinShare is hosting its next Showcase Week! a while back, we hosted two events that were score-chasing competitions over an entire week. Now, that's back thanks to Silentroom's album, Rainbow Frontier. These songs range from Silentroom's normal electronic style to genres that are wildly different compared to his normal music. Anyone is open to participate as long as they have a copy of Spin Rhythm XD.

Silentroom's Rainbow Frontier album is truly a masterpiece. 12 songs, all with varying styles, lengths, and overall craziness come together to offer an album that is truly remarkable. Charting 10 of these songs has been a challenge, but the tournament that results from it is truly fun to watch and have people participate in.
What is Showcase Week?
Showcase Week is a weeklong event where a chart is released every day based on a theme. Over the course of seven days starting on February 7th, participants try to rack up the largest cumulative score on seven charts released daily. Once the week is over, the Top 4 are invited to a final Free-For-All elimination battle featuring three boss charts. These boss charts are the longest and hardest of the entire event! The final event is live-streamed, and all of the Top 4 play all 10 charts synchronously, including the three sightreads.
When does the Showcase Week Start?
Tomorrow! Beginning February 7th, 1 chart will be released for a day for an entire week. the following Sunday, the 14th, will be the Top 4 Elimination Finals, hosted on my Twitch channel. Be sure to tune in to watch the best the Spin Rhythm XD community has to offer!
If you're looking for some information on how the Tournament works, or want to ask me questions, you can view the Tournament Rule document here. If you don't play Spin Rhythm XD, but still want to witness the charts every day, a video showcasing each chart will be posted to my YouTube channel the morning of each chart release.

I hope to see many new faces at the Showcase Finals stream on February 14th at 2:00 P.M. EST.