Interviews
SpinShare
SpeenLeague: Interview with kaddalaug
With the first round robin nearly over, kaddalaug is well-positioned to take the lead.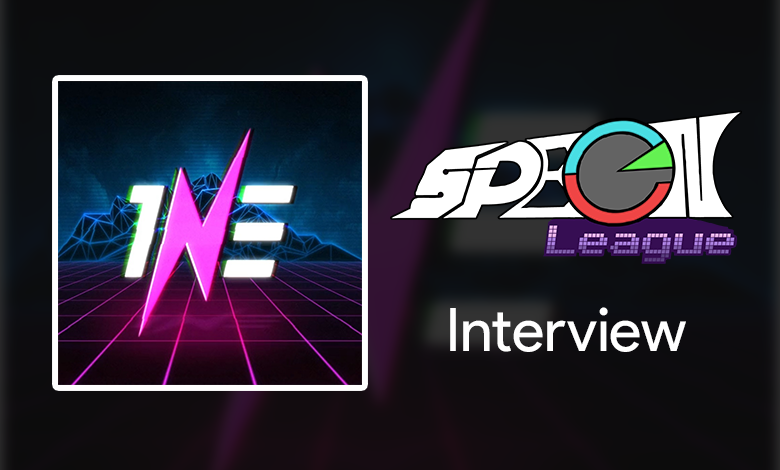 The SpinShare SpeenLeague is underway! The SpeenLeague brings together top players from all around the world, both familiar faces from the top 8 of the SpinShare SpeenOpen and newer faces from within the community. Week 2's matches have concluded, which brings us closer to the end of the first round robin. By the end of this weekend, everyone will have played everyone at least once – giving us a definitive first picture of the league.
Enter kaddalaug, veteran charter and elite speener. Kadd currently sits atop the league with a 3-1 match record, winning seven maps and losing three. Kadd shook the league up with his 2-1 victory over presumptive league leader Mapy. With one map left to go, kaddalaug looks to be well-positioned for a playoff berth, and maybe even the bye.
I talked with kaddalaug about his position in the lead and his emergent rivalry with fellow leader Ricki.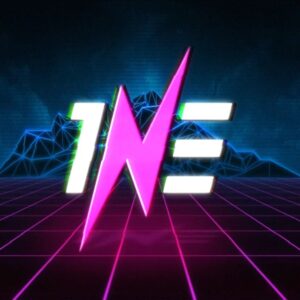 Tell us a little about yourself.
Hi! I'm kadd and one of the select few players who was invited to the Speen League. I see myself as more of a charter for SRXD than a player, but I apparently have the skills to be considered to be a top-level player so here I am. idk what else to say uh
You are the only player in the Eurasia group based in Asia. What challenges does that present for you as a player?
The main challenge for me is that I have to stay up till 2 am for my games. It's also the reason why my matches are scheduled to be the first; playing much later would be pretty detrimental to my ability to play (if any lol). With daylight savings kicking in for the last week of round robin games, my matches are 1 am for me, and that's pretty helpful, though it doesn't really change much.
If you could participate in an Asia-Pacific group instead, consisting of Asia and Oceania, would you? Who would you like to see in such a group?
The thing is, I honestly don't think that many people on this side of the world are good at this game, let alone play it. I mean let's be honest, SRXD is a pretty underground game; it's no Beat Saber or anything like that, so finding players who are good enough to compete at a level like this is going to be quite an impossible task, I think. Even if we talk about currently active players that can play XD to quite a high level in Asia & OCE, I can count them on one hand, max 2. So realistically, a group especially for us is quite a reach, I'd say. The only ones I know who play the game actively and are Asian/from OCE are Slival and like Neppy (I don't even know if they still play).
Your win this past week against Mapy is being considered one of the greatest upsets in competitive Spin Rhythm XD. How do you think that momentum will play going forward into your rematch with him next week?
Quite frankly, momentum means absolutely nothing when it comes to my ability to play the game. I'm so inconsistent, I went from messing up my matches in week 1 against Ricki to managing to take a match win from Mapy in week 2. I'm obviously pretty happy with how that match turned out as well as how the league is shaping up to be, with myself and Ricki being top 2 instead of Mapy and TreXDer. I'll just be hoping for the best, because even I can't tell whether I'd throw my match against Mapy next week or not. That's just how I am as a player; either ridiculous scores or messing up the simplest of patterns, no in-between.
You have emerged as an early leader of the SpeenLeague Eurasia group. You have one map win over Ricki, who is tied with you in match record and winning the head-to-head. If you win the rematch against him next week, you emerge a likely league leader. Are you anticipating that match? What are you doing to prepare for it?
Yeah, I'm definitely anticipating that match. It will be one of the matches I've ever played. In terms of skill, I think Ricki is my closest competitor, and getting a match win against him after week 1 will be a very nice thing to have.
As for my preparations, I'm doing the same as I have with every other match: nothing. I barely have time to myself at home during the weekdays, so practicing then is out of the question. As for the day before, I'd rather chart and just enjoy the game by playing the charts I want to rather than force myself to play the map pool charts. Even then, practice does nothing for me at this level because I can sightread everything completely fine at this difficulty level. The only time I'd consider practicing the map pool would be if I manage to reach the point where the higher 50s and 60s are being played. That's the point where I start to sightread (P)FC less.
You and Ricki have a storied history in competitive Spin Rhythm XD. The two of you have faced off in the past numerous times, and have eliminated each other from SpeenOpen contention in the last two majors. Do you consider yourself to have a rivalry with him?
I definitely consider him to be my closest competitor in this league, and all of our matches so far have more or less been back and forth in terms of who wins. I think at this point, he's actually got me beat in terms of matches won, and I'm hoping to change that while playing in this league. I'm coming for you, Ricki, you better watch out 🙂
You have a chart or two in the Round Robin 2 map pool. Are you looking forward to seeing your own chart see play? Perhaps in playing it yourself?
The charts I have in RR2 are Blindside and the Medusa remix. Both of these were charted quite a while ago and I haven't played them in a hot minute, especially Blindside. I'd love to play either during my matches, but I think it's safe to say both are getting insta-banned when they pop up in the match map pool. It would also be cool if other people play it, but it's not like I'm gonna be around to actually see it, cause I'd probably be asleep after my matches.
Is there anything else you'd like to say to readers?
uhhh play my new showcase for kaskade's ep thanks
kaddalauging the SpeenLeague opposition
You can watch kaddalaug and the rest of the Eurasian SpeenLeague on Twitch Saturdays, starting at 1pm EST/6pm UTC. If you're not able to watch the SpeenLeague live, you can still follow the action on the Toornament bracket. Spin Rhythm XD is available on Steam. If you'd like to play these charts yourself, check out SpinShare and get in on the action!