Interviews
SpinShare
SpeenLeague: Interview with g4
With one week of matches left to go, g4 sits on the playoff bubble. But his future in SpeenLeague is in his hands.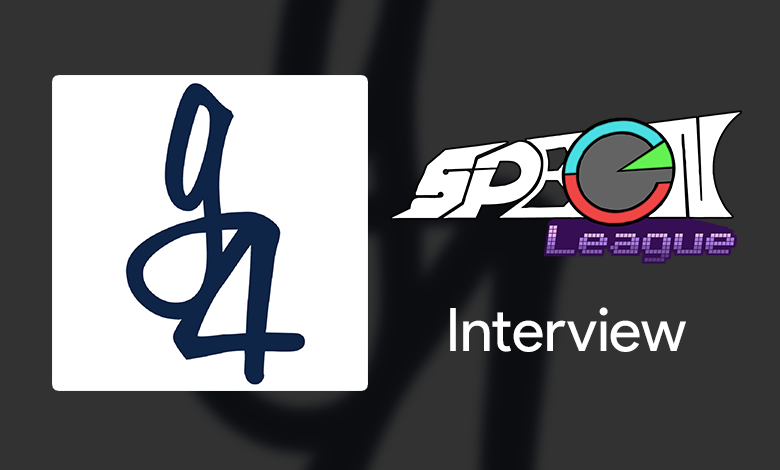 The SpinShare SpeenLeague is underway! The SpeenLeague brings together top players from all around the world, both familiar faces from the top 8 of the SpinShare SpeenOpen and newer faces from within the community. As we enter the last week of play, we see the playoff picture begin to take shape.
Enter g4, the newest SpeenLeague entrant. g4 has been a mainstay of competitive Spin Rhythm since the Open 8s, and remains a frequent Custom 8s competitor. After week 1 of the tournament, g4 rose up to the SpeenLeague and hasn't looked back since. Currently in 4th place, g4 is on the playoff bubble – but his fate is in his hands.
I talked with g4 about his precarious position and his interesting stream setup.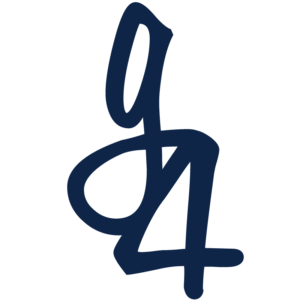 rewardadrawer: Tell us a little about yourself.
g4: Don't know what is there to say that's not been already said, honestly. I'm g4. Started playing the game around April 2020, and entered the SpeenLeague by luck lol.
You entered the SpeenLeague under fairly unusual circumstances. Would you mind talking about it a little bit?
smb wanted to take a serious break from speen so he dropped out from the speen league. It had been started super recently, with only 2 matches played. So Way asked me if I wanted to participate replacing smb, which I accepted. He asked me after asking Ex though. Ex declined the offer without giving reasons. Knowing that I would compete against powerhouses like Nick, Prog, Jimbo, I was bound to place at the bottom but I still prioritize having the chance to play more than to win.
Although after like a week smb was playing again and posting spin plays and I already had taken his spot so, no can do there chief lmao.
You are one of the game's more prolific charters, logging 45 charts at the time of this interview. How do you feel charting affects your play, and vice-versa?
And I still have around 15 unreleased ones lol. I don't think I chart a lot, I get pretty burnt out after a few measures, no matter how much I like the song. But charting definitely improves your overall skill. Whenever I finish charting a section, I test it several times to make sure it flows nicely and its fair. All that testing, playing the same pattern over and over makes you unconsciously good at that pattern and similar ones. You're bound to encounter similar patterns on other charts so you already, inherently, know how to play them.
This can play against you though, because this is your muscle memory that is taking over your reactions. If a pattern looks similar, but isn't, you're gonna miss because you stopped reading and reacting and you let your muscle memory take over. Checking the pattern in the editor and giving it a good look fixes this. Sadly you can't do that in a tournament lmao.
You have one of the more… Interesting visual setups of all the players. Can you tell us a little more about your Bongo Cat setup?
I really liked it when I first saw it watching fallin use it on tournaments. I didn't look up how to use though until very recently, only a few weeks ago; dunno why. I wanted to have some sort of handcam. I don't have any kind of webcam so I of course had to use Bongo Cat.
The commentators have noticed that you cycle through a few Bongo Cat setups across your matches. Can you tell us a little bit about why?
To bring something to comment about, to spice things a little, to make commentators talk about it and give them some laughs, etc. When I play against Nick I will always use desperate cat. Like, how would I not? Sweating and shaking, that's literally me in that situation.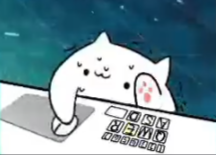 At your current 4th place standings, you sit on the bubble of the Americas group. Your future is in your hands: if you defeat metalman20, your playoff ticket is punched. How are you feeling going into that match?
I went to last week's matches without playing for the entire week, so I really thought I would lose against metalman. Surprisingly though, it seemed metalman wasn't having a good time so I took the match. Against Nick, even if I had practiced, I still think I wouldn't have won. I didn't, but it was very close and I left with a bitter taste since I really had a chance to at least take 1 point off of Nick.
This time, it's the same for me. Haven't played at all, except for some runs on the base charts since, finally, the long-awaited update released. So once again I expect to lose both matches.
If you make playoffs, it will likely be in the 4th seed, which starts in loser's bracket. How are you feeling about your chances chasing up from the bottom on Sunday?
Of course, I won't win the whole thing, but having opportunities to play are always good. It's always fun to watch the vods and get to listen what the commentators said on your match.
Also, since I'm protected for this season (from replacing smb), If I end up on one of the 2 bottom places, only one other player gets eliminated. So I have the chance to save another player lol.
Is there anything else you'd like to say to readers?
Watch the damn stream.
You heard the man…
You can watch g4 and the rest of the Americas SpeenLeague on Twitch Sundays, starting at 7pm EST/12am UTC (Monday). If you're not able to watch the SpeenLeague live, you can still follow the action on the Toornament bracket. Spin Rhythm XD is available on Steam. If you'd like to play these charts yourself, check out SpinShare and get in on the action!