Interviews
SpinShare
SpeenLeague: Interview with NickAzn
With the SpeenLeague playoffs drawing to a close, NickAzn has his eyes on the prize, even as other players have their sights set on him.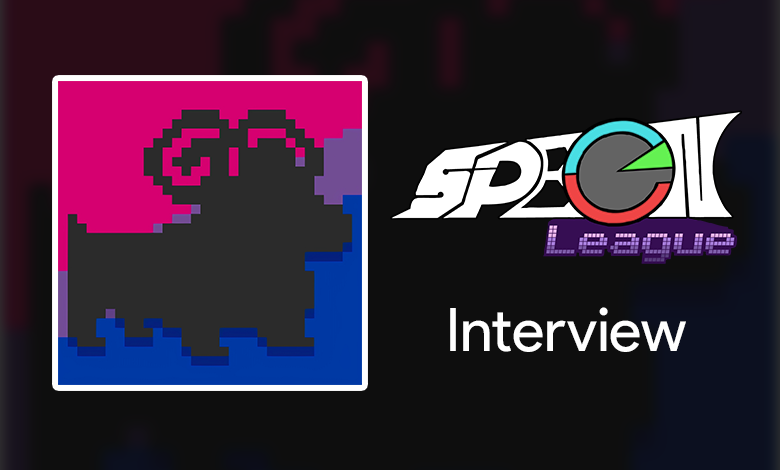 The SpinShare SpeenLeague is underway! The SpeenLeague brings together top players from all around the world, both familiar faces from the top 8 of the SpinShare SpeenOpen and newer faces from within the community. With the playoffs underway, the SpeenLeague's top players have their eyes on the prize.
Enter NickAzn, the best of the West. Nick is a two-time SpeenOpen champion, and the only player to finish top 4 every time. His wins in Spring and Summer have painted him as one of the game's greatest of all time; however, his top performances have also painted a target on his back.
I talked with NickAzn about what the playoff picture looks like for SpeenLeague.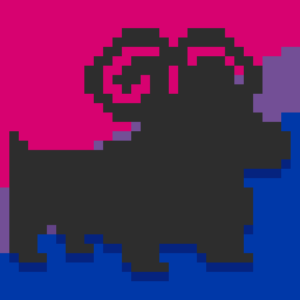 rewardadrawer: Tell us a little about yourself.
NickAzn: I'm Nick, I've been playing Spin Rhythm since late 2019. Other than SRXD, I work as a software engineer; I sometimes program games in my free time. Some of my favorite game genres are roguelikes, rhythm, and MOBAs.
You're one of the game's earliest turntable players. What made turntable play appealing enough to you to be an early adopter?
I never played with mouse/kb I started on turntable. Basically, I play turntable because my brother bought me Spin Rhythm and a turntable for my birthday. From the few times I've tried playing with a mouse, I feel like I would've dropped the game pretty fast if I didn't start with turntable!
Now that we're seeing a bunch of new people picking up turntables, do you look at how others play with them? Is there anyone in particular that catches your eye?
It's great others are picking up turntable; I think it's the most fun way to play. As for seeing how others play, I've really only seen vids of smb and Lt. Chaos playing turntable. Personally, when I play I like to use superfluous movements especially for spins just because it feels really fun, and I think I see smb do the same in his videos, which is awesome.
You're one of only two players to top 8 in every major Spin Rhythm event (the other being TreXDer), and the only player to top 4 every event. How do you feel that competitive experience works either for or against you in the SpeenLeague?
I don't feel like competitive experience really makes too much of a difference when it comes to performance other than maybe nerves. I think in the first SSSO I was more nervous, but after playing in a few, it feels much more like just casually playing against friends, and it's really fun.
Looking back at the group stage, you were the only player in either region to go undefeated. How do you feel about the competitiveness of each region based on the bracket showings?
I feel like the Eurasia bracket had some tougher opponents, honestly; I don't think I would have gone close to undefeated in that bracket. No shade to the NA players of course! From what I saw, kadd, Ricki and TreX all performed very well in the groups and would have been really hard to beat.
You were sent to the loser's bracket of playoffs by competitive rival TreXDer, who sits in Grand Finals. How do you feel about your chances of a victory from the loser's bracket?
Winning losers bracket will be pretty tough. I predict I would be going against prog->kadd->ricki, which would all be close matches. Of which prog was 2nd in groups for NA, and kadd and ricki I just mentioned performed really well in Eurasia.
If you manage to win the loser's bracket, you have to defeat TreXDer twice in order to win the SpeenLeague. What are your plans for TreXDer, should you make it that far?
Beating TreX twice would be quite difficult. I am curious as to how I compete against him on the extremely high difficulty songs in the finals map pool; I feel like it would be very close, and pulling out two wins would be wild lol
Is there anything else you'd like to say to readers?
Make sure to join turntable gang.
Picture Perfect Play
You can watch NickAzn and the rest of the SpeenLeague finalists on Twitch Saturdays for the playoffs, starting at 1:30pm EST/5:30pm UTC. If you're not able to watch the SpeenLeague live, you can still follow the action on the Toornament bracket or catch all the matches on YouTube. Spin Rhythm XD is available on Steam. If you'd like to play these charts yourself, check out SpinShare and get in on the action!