Interviews
SpinShare
SpeenLeague: Interview with swagdude
With a 3-3 record, swagdude sits on the bubble between playoffs and relegations in Eurasia SpeenLeague. But swagdude isn't ready to quit just yet.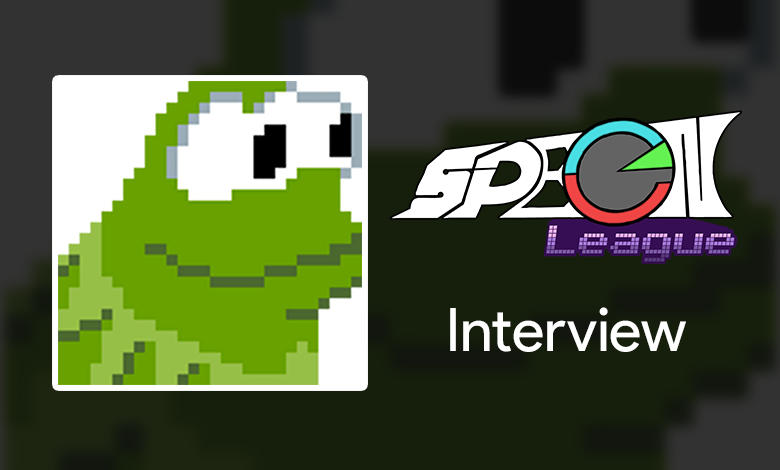 The SpinShare SpeenLeague is underway! The SpeenLeague brings together top players from all around the world, both familiar faces from the top 8 of the SpinShare SpeenOpen and newer faces from within the community. Week 3's matches have concluded; we're now officially on the back half, and the standings are taking shape.
Enter swagdude, Eurasia's wild card. With a 3-3 match record, swagdude should be sitting in the middle of the standings; however, right now, he sits in fifth place. Even so, swagdude is just one match shy of first place, and his 2-0 win over favorite TreXDer proves he has the skills to make it happen.
I talked with swagdude about entering the big leagues, and his precarious position on the bubble of SpeenLeague Eurasia.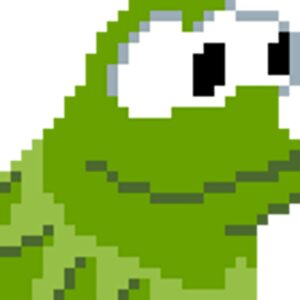 rewardadrawer: Tell us a little about yourself.
swagdude: Hello there, I go by the name swagdude. I started playing Speen last July, and got dragged into the customs scene in November. Playstyle is freewheel with taps on keyboard and beats on RMB . I got invited to participate in the Eurasia SSSL, so here we are.
You've recently gotten into charting, with the Reach for the Summit collab and Reflections B-Sides. How have you been liking it?
It has been fun messing around in the editor, but I still feel very lost when trying to chart; which, to be fair, is expected, as I have only charted for like 10 hours at this point. My main issue is just coming up with patterns as I absolutely can not imagine; patterns that would fit a chart while listening to songs, but that will only get better as I chart more.
At the moment I don't really have any ideas on what I want to chart myself, so I'm probably going to look for some collaborations instead. I don't see myself becoming a very active charter any time soon. I will probably fall back to charting during the days where I feel like doing something Speen-related, but I don't feel like playing Speen itself. Maybe participating in the Remixd showcases along the way as it removes the need for me to pick the song.
As someone who was a competitor before a charter, has your perspective on competitive charts changed since beginning to chart?
I wouldn't call myself a charter yet, as I have barely scraped the surface of what charting has to offer. In terms of perceiving competitive charts, it hasn't really changed my view, since I am very bad at recognizing patterns while I play them. What I have realized is that it is very easy to chart some wacky patterns. I guess that makes me appreciate all the charts out there more; it is even more work than I initially expected to create a chart that plays nicely.
Do you consider charting experience to be an advantage or disadvantage for competitive play?
Again, I wouldn't know, since I basically have no charting experience. But I could see that charting has the potential to give some knowledge on patterns, how they work within a chart and how to read them a bit better. But, that is obviously not a complete substitution for playing more. Not really the most insightful answer here, but I am clueless on the topic.
Before Spin Rhythm, you were part of the Celeste speedrunning community. You're not alone in that; in fact, you were one of the speedrunners in the so-called "Celeste Group" last SpeenOpen alongside PickPig, who we interviewed in week 1. What do you think draws so many Celeste runners to this game?
If I had to narrow it down to a single point, it would probably be the fact that both Celeste and Speen are insanely forgiving in their mechanics, but still feel incredibly satisfying to play at the same time. What I mean by that for example is the leniency on registering spins, the massive window for perfects, and the even more massive window for late's and early's. For me, those kind of give me the same feeling I get from the buffering windows and coyote frames in celeste; it just feels nice to play.
We also had the chart showcase on Archiethon a couple of weeks back, which definitely brought some more attention to the game. Winning keys on giveaways also helps to spread the game. I may or may not have won 2 of those already; more people already having voiced their interest if I happen to get another one.
Before this point, you were mostly known for your strong initial showing in minor competitions like the Custom 8s. How has league competition with the top players in Eurasia affected your eye on the competition?
Since I am really new to the game, I was very surprised and excited at the same time when I received the invitation to the SpeenLeague. It gives me a great opportunity to gather tournament experience against some very high-level players. On top of that, I really enjoy the format the league is being played in. It is quite casual compared to the Custom 8s or SSSO, where it is a lot easier to get knocked out. Being guaranteed to play 10 Bo3's probably makes the SpeenLeague my favorite competition so far. Other than that, the SpeenLeague was and still is a great way to get more involved within the Speen community and getting to know the other competitors, refs, and organizers more. Overall, the SSSL has been a very positive experience for me; I am looking forward to hopefully participating in the next one as well.
Your win against TreXDer in week 2 was considered a huge upset, but you're not quite safe from the relegation zone yet.  Who do you have your eye on in round-robin 2 in order to make the playoffs?
Probably on everyone, since the map-record takes priority over the head-to-head score. My map-record is rather disappointing, as all my losses have been 0-2 so far. What this means is I probably have to win 3 out of the remaining 4 matches, which is a tall task, to say the least. I do acknowledge that the odds are against me, but it is technically still within my control to escape relegation. Even if I don't end up making playoffs, I will have my fun playing spoiler, as no one in the current top 4 can really afford to drop a game, especially against me.
Is there anything else you'd like to say to the readers?
Thank you for coming to my ted-talk, appreciate it.
xXyoloswagdude420Xx
You can watch swagdude and the rest of the Eurasian SpeenLeague on Twitch Saturdays, starting at 1pm EST/6pm UTC. If you're not able to watch the SpeenLeague live, you can still follow the action on the Toornament bracket. Spin Rhythm XD is available on Steam. If you'd like to play these charts yourself, check out SpinShare and get in on the action!