Interviews
SpinShare
SpeenLeague: Interview with Baby_Jimbo
With the inaugural SpeenLeague nearly halfway through its group stage, rising young star babyjimbo challenges the veteran pecking order.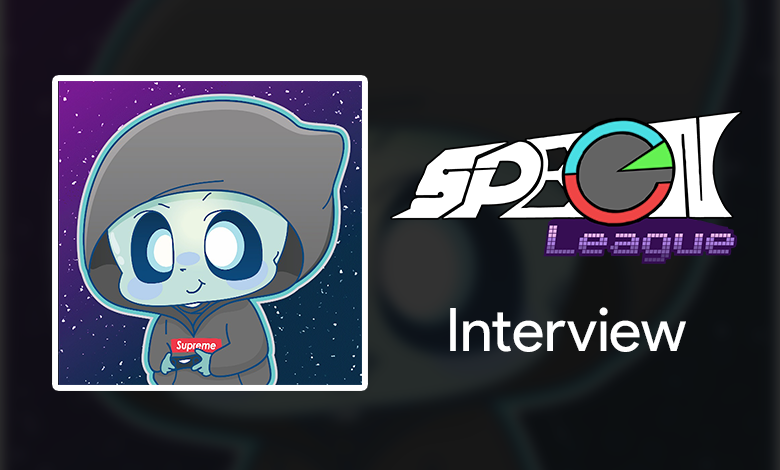 The SpinShare SpeenLeague is underway! The SpeenLeague brings together top players from all around the world, both familiar faces from the top 8 of the SpinShare SpeenOpen and newer faces from within the community. Week 2's matches have concluded, which brings us closer to the end of the first round robin. By the end of this weekend, everyone will have played everyone at least once – giving us a definitive first picture of the league.
Enter Baby_Jimbo, the youngest member of the SpeenLeague. At fifteen, Jimbo is roughly half the age of the League's oldest competitor. Jimbo doesn't let that stop him, however, from climbing to the top of the Americas league; he currently sits in the top 2, with the tiebreaker game with NickAzn separating him from the top spot.
I talked with Baby_Jimbo about his position in the lead and the unique circumstances for the #1 match with NickAzn.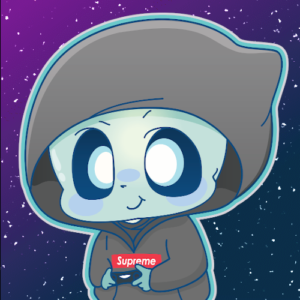 rewardadrawer: Tell us a little about yourself.
Baby_Jimbo: The name's Jimbo, I'm a freewheel Spin Rhythm player. I've been playing pretty much non-stop since April of 2020. I have accumulated over 1 thousand hours of playtime (somehow without injury). More recently, I've been trying to chart a little bit.
You've been posting a lot of exceptional scores to the spin plays channel on the Discord. Are there any that stick out to you that you'd like to talk about?
There's a good couple of them that I'm really proud of, but overall I'd say my 2 FC's on 70 difficulty charts (Twisted Drop Party and Alteregoism) are some of my best. I remember when I FC'd twisted drop party; I was so overwhelmed with emotion, I ended up tearing up a little bit.
You have emerged as an unlikely leader of the Americas group, which NickAzn and Programmatic were expected to lead. How have you taken to your front-runner position?
Honestly, I haven't been paying much attention to the matches happening around my own so I can zero in and just play my matches to the full potential.
You may be the youngest player in either SpeenLeague group at this moment. Do you consider this an advantage or disadvantage competitively? Why?
It has both its advantages and disadvantages, although recently, I've been feeling more disadvantages. One of the disadvantages that's been affecting me is my game has been really framey, or I'll just be playing and get massive lag spikes. The reason this is connected to my age is that I don't really have the resources (mainly just money) to upgrade my hardware; I kind of just have to deal.
In your match with NickAzn last weekend, something highly unusual happened that resulted in the resolution of the match being delayed. Could you tell us a little more about it?
Ah yes, the reason the tiebreaker match is going to be delayed is because my mom turned off the internet. She'll usually turn it off at night so I get enough sleep, but for some reason, she turned it off earlier than she normally would.
With the tiebreaking map with NickAzn yet to be played, it looks like that game might determine the leader of the Americas group. With a playoff bye at stake for the group winner, are you looking forward to that match resolution, and the rematch with Nick later in the group?
Absolutely, I look forward to all my matches and with Nick being the favorite of the group I look forward to potentially taking a couple maps against him. Good luck to him in the tiebreaker; I'm definitely not holding anything back.
Your reputation for high-level play mostly comes from offline score posts, but you haven't really translated that reputation into live wins in the past. This SpeenLeague season looks to be you bucking that trend. What's at stake for you here, from a pride or reputation standpoint?
In the past, I didn't care all too much about tournament play. I think that's the main reason why I didn't focus much on my accuracy making it more easy for maps to be taken against me early on. But for the league I've been taking it a lot more seriously; I'm actually practicing the map pool before every match, and slowly increasing my accuracy overall. I don't really have anything to lose with this tournament because, going into it, I didn't have any expectations of how I'd perform.
Is there anything else you'd like to say to readers?
Play Snepped charts
Play with Jimbo
You can watch Baby_Jimbo and the rest of the Americas SpeenLeague on Twitch Sundays, starting at 7pm EST/12am UTC (Monday). If you're not able to watch the SpeenLeague live, you can still follow the action on the Toornament bracket. Spin Rhythm XD is available on Steam. If you'd like to play these charts yourself, check out SpinShare and get in on the action!