Were you ever curious as to what happened to the members of Double Troube after Stevie Ray Vaughans untimely death?

Well let me introduce you to Arc Angels.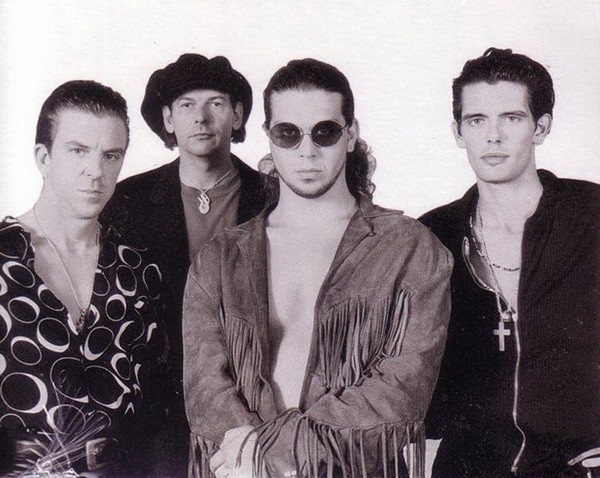 Formed shortly after the death of Texas guitar hero Stevie Ray Vaughan, the Arc Angels may have been too good a story to be true. The quartet paired Vaughan's outstanding rhythm section of bassist Tommy Shannon and drummer Chris Layton with lead-singing guitarists and Texas Vaughan protégés Charlie Sexton and Doyle Bramhall II.

Taking their name from the initials of the Austin Rehearsal Complex where they originally started jamming, the group released its self-titled debut album in 1992, with the thought that it would be the first of many.

Arc Angels came closer than any other album at the time to carrying on Vaughan's incredible torch of blues, rock, and post-Jimi Hendrix guitar pyrotechnics.

Tracks like "Living in a Dream," "Good Time," "Spanish Moon," and the Vaughan dedication "Sent by Angels," all bore the late guitar legend's influence, but without mimicry.

For Shannon (who'd also worked previously with another Texas guitar-slinger in Johnny Winter) and Layton, the album was a catharsis after losing their friend and bandmate.

For Sexton and Bramhall II it proved that two lead-singing lead guitarists could suppress their egos enough to function together. Trading vocal lines during verses recalled another Texas band, ZZ Top; former Faces keyboardist Ian McLagan added tasty work on piano and Hammond organ, and the Arc Angels seemed poised for the blues/rock summit as they toured in support of their debut until late 1993.

But the perhaps inevitable competition between the throaty voiced Bramhall II and smooth-singing Sexton would eventually surface, and even more so during extending guitar solos of one-upmanship.

Worse — especially for Shannon and Layton, who had seen Vaughan nearly kill himself before getting straight — was the increasing frequency of Bramhall II's substance abuse.

By October of 1993, this ascending band decided to concentrate its efforts elsewhere, and separately. The exception was Shannon and Layton, who'd created such a stylistic rhythmic impact with Vaughan and worked so perfectly together that they were essentially a package deal.

The two recorded through the 1990s on Vaughan tribute projects and with another group that showed the late master's influence, Storyville, while Bramhall II went through treatment and Sexton continued on a solo career that had begun when he was a teenager in the mid-'80s.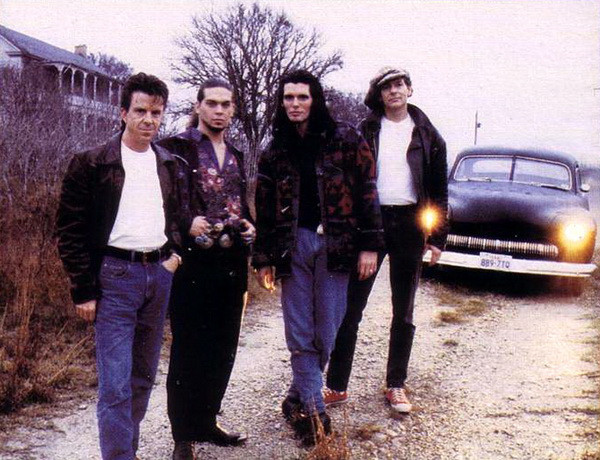 By 1998, a clean and sober Bramhall II started a band called the Mighty Zor, with Shannon and Layton as his rhythm section. When Sexton showed up for a few gigs to jam with the trio, a series of unofficial Arc Angels reunion gigs — mostly in Texas — was born.

Whether a second CD will ever be recorded, or if the Arc Angels will remain one of those one-album comets like Hendrix's Band of Gypsys, remains to be seen.

Shannon and Layton continue to get hired together in the new millennium, while both Bramhall II and Sexton release solo CDs and likewise get work as session men with major artists (former Pink Floyd leader Roger Waters and Bob Dylan, respectively).

Regardless of whether it's followed up or not, Arc Angels provides lasting proof that the spirit of Vaughan lives on.