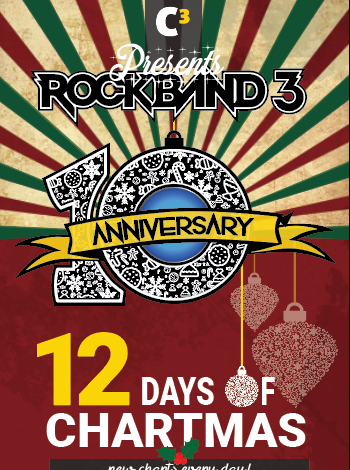 It was almost two years ago that I released my first custom to C3. It was hardly my first foray into the world of Rock Band charting, however. I had been a regular charter for Frets on Fire in 2015, when in October a user by the name of The Oreo uploaded the very first conversion of one of my charts: A song by The Strokes called "Welcome to Japan." It wouldn't be for another three years that I would personally step into the world of custom charting, but even now five years later I still think fondly back on the chart that started all.
Today I'm bringing it back to my roots with another selection from the Strokes off their new Grammy nominated album, The New Abnormal. "The Adults Are Talking" is the opening track off the critically acclaimed album. Characterized by delightful guitar noodling, catchy drumbeats and Julian Casablanca's trademark vocal stylings, it's a must have track for any Rock Band player with a vested interest in Alternative Rock.
Of course, you don't have to be a fan of the Strokes to dig into this update. Alongside "The Adults Are Talking" I've assembled a curated selection of seven additional songs spanning various artists and genres. From the gritty sludge riffs of stoner metal band Red Fang, to the thrashing rhythm of the modern punk icons IDLES. Truly there is something for everyone in this pack.
Truthfully, I had planned to be on vacation this month following my yearlong marathon of custom charting! But you've given me the keys to post. This was a questionable decision at best. So without further ado, let's get into it!
Thank you all for rocking with me these last five years. I hope to keep jamming with you all in the new decade. Special shout out to Atruejedi who helped with the venue and vocals for "Can I Kick It?" and "Weapon of Choice."