Releases
12 Days of Chartmas 2022 Day 10 Slot 1: Nick Cave and the Bad Seeds!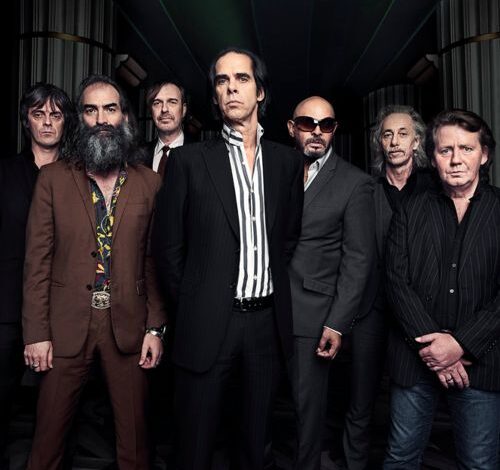 Hi everyone!
So every now and then, me and Bat Ramps love to authr some Nick Cave. 2 years ago, for the very same Christmas, we did this release. In May 2021, we've released three further songs. This time, we've decided to revive our old project, with the idea being "Let's see how many songs we can fit in before the deadline". Well, the answer is unlucky number 13! Which is quite fitting for the dark music of Nick Cave (as he says in one of the songs here – he "was doomed from the start to play the villain's part").
(Well, if we're being really technical, the answer is 14, but one of those songs – "(Are You) The One I've Been Waiting For?" – was moved to my Primavera hype pack).
Anyway, here's another batch of songs from Nick Cave. Thanks to Bat Ramps for always being a great collaborator, and for putting up with me taking forever to chart vocals to some of those songs. (After you've heard some of them, you might understand why. Looking at you, "I Have a Dream, Joe" and "Higgs Boson Blues").
So anyway, let's go!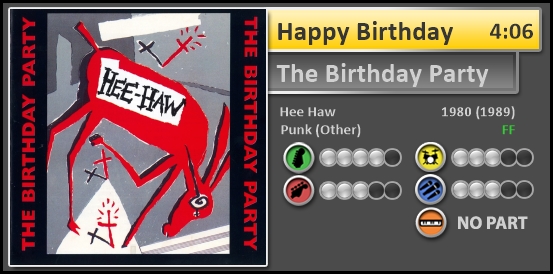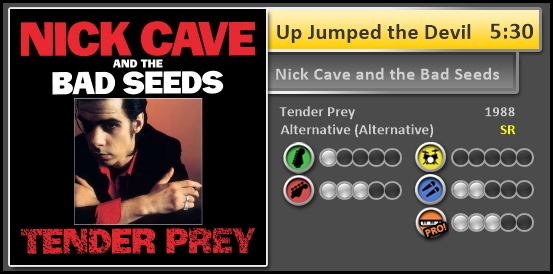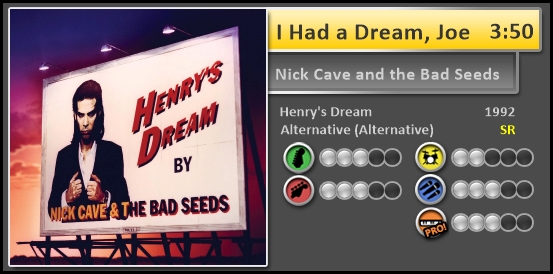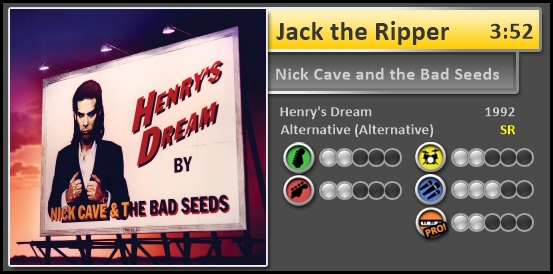 This time we go on a real journey, starting from the very early, pre-Bad Seeds days with the signature "Happy Birthday" from Nick's early band The Birthday Party. We move through some early favorites and deep cuts – the classic devilish fan favorites "Up Jumped the Devil" from the "Tender Prey" album (we'll be back to this one), the intense "I Have a Dream, Joe", and the all-time great "Jack the Ripper" (with the classic opening lyrics "I have a women, she rules my house with an iron fist").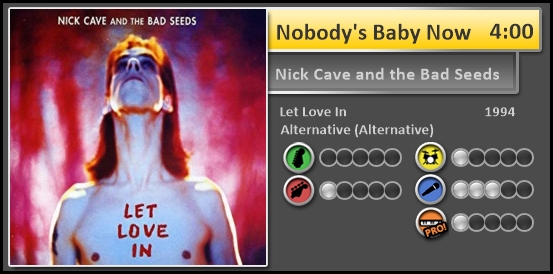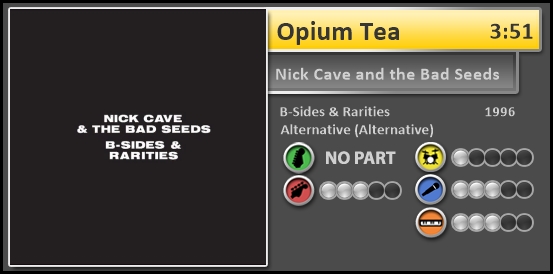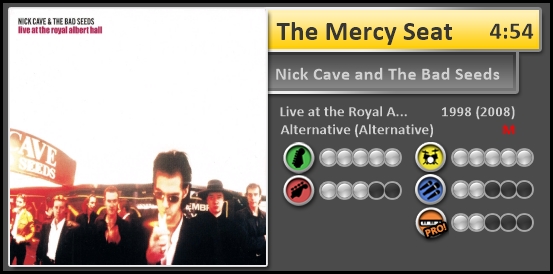 Moving on to the next period, we have the magnificent, beautiful, and apparently Nick's own favorite – "Nobody's Baby Now" from 1994's "Let Love In". In my humble opinion, definitely one of the best songs Nick has wrote in his lifetime. We also have a real treat for the hardcore fans, the 1996 non-album outtake "Opium Tea". And as I promised, we're back in "Tender Prey" – the album's known for its opening track, the magnum opus "The Mercy Seat". This song is one of Nick's biggest classics, a concert regular and widely regarded as one of the pinnacles of his career. However, the original studio album really isn't chart-able – so we opted to chart the live version from Royal Albert Hall, 1997. It also features the entire band freaking out on their instruments, which makes it the quite easily the most difficult Nick Cave song to play. So good luck with it.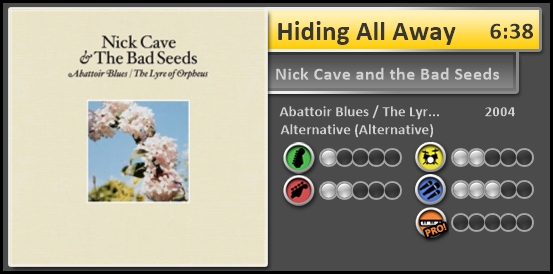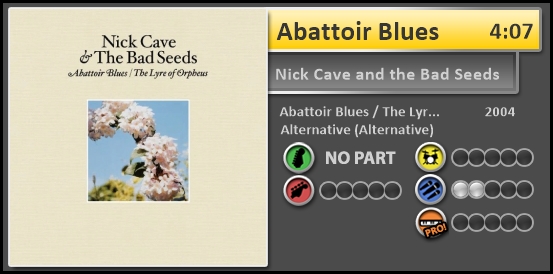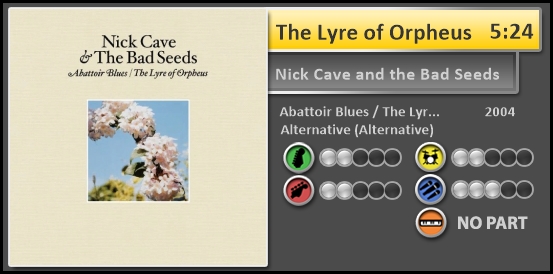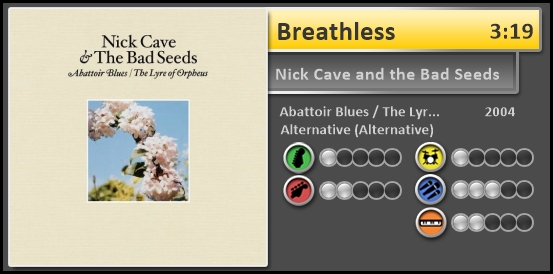 Moving on to the double album "Abattoir Blues / The Lyre of Orpheus". For reasons beyond my understanding, Bat Ramps isn't a huge fan of this one, so I've charted this small mini pack alone. From the first, rocking side, we have the uber-cool and bluesy "Hiding All Away". It's another favorite of mine – it's just awesome on every instrument. Not hugely difficult, but a lot of variety, insane groove, and a lot of small interplay between instruments, before finishing on a huge epic climax. "Abattoir Blues" itself is, admittedly, quite repetitive on most instruments, but it's a top tier composition from Nick. From the second album, we have "The Lyre of Orpheus" itself, a mythical tale with surprisingly fun and freestyle bass and drums, and the charming "Breathless", which remains as one of the purest and less cynical love songs Nick wrote in his lifetime.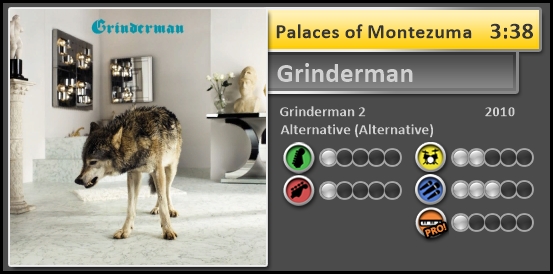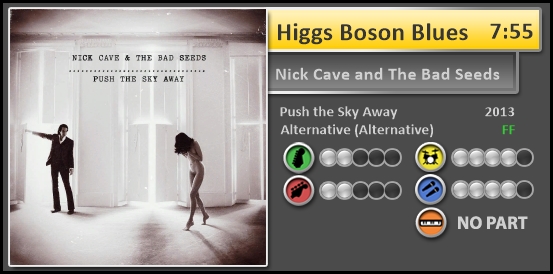 And finally, from the later period of Nick's career, we have two more gems. From the Grinderman second album (a side project that included a more limited version of the Bad Seeds), we have the gorgeous "Palaces of Montezuma". And finally, from 2013's "Push the Sky Away", we close the pack with the epic, live favorite, preacher-like freestyle journey of "Higgs Boson Blues" – a song that ranks up there with Nick's best ever.
Hope you enjoyed the pack! Next up is the legendary Mr. Prez with some awesome songs for you!