Releases
Yaniv297 presents: Folk and Rock Classics Pack!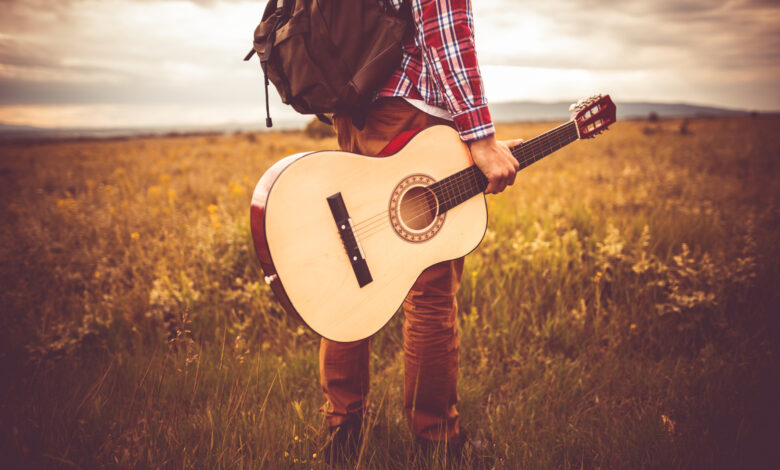 Hey again!
So Chart-a-thon is over, but that doesn't mean the fun is over! In Chart-a-thon I've released pretty much all the projects I've worked on in 2021, but this is a new year and it's time for new projects. Two months later, I'm happy to release my first pack of the new year, and I hope you'll enjoy it. Expect more to come!
So today's order is – 10 stone cold classics from the 60's and the 70's! Most of the songs are folk rock focused, but not all, and it's a small little journey through some absolute classics from those great decades of music.
But first, many thanks to jphn who created edited endings for several of those songs, and tested the songs as well. Thanks! And now, the songs…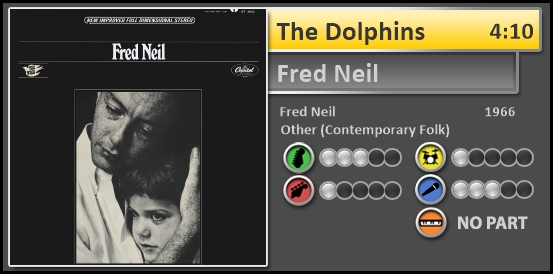 Fred Neil might not exactly be a household name like other artists here, but he's been an important figure in the 60's folk scene. His early songs were covered by Buddy Holly and Roy Orbison, he's been a huge influence and a mentor figure on the likes of Joni Mitchell and David Crosby, and his most famous contribution to popular music – he wrote "Everybody's Talking", which ended up as a huge hit for Harry Nilsson, won a Grammy award and featured in "Midnight Cowboy".
"The Dolphins" is the opening tune from his self-titled album, and it's one of his most special songs. A psychedelic, waltzy love ballad, with some beautiful lead acoustic guitar playing, Neil's amazing baritone voice delivers this absolutely beautiful song on top of some beautiful bass and drums. In 1970, Neil decided to retire from music and dedicate himself to his other love – assisting the preservation of dolphins. Neil opened the Dolphin Research Project with others, so that song about Dolphins is a special song that's very fitting for the rest of his life. And it's just great to play.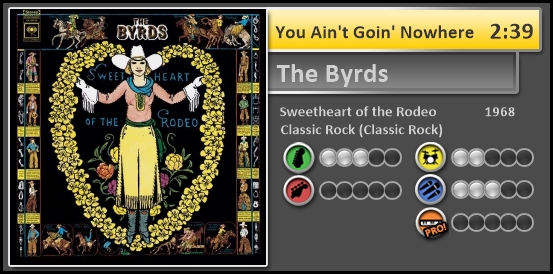 Originally written by Bob Dylan, "You Ain't Goin' Nowhere" was a headline song for the great Byrds, the lead single and opener to their classic "Sweetheart of the Rodeo" album. Although it is not as famous as their cover version of Dylan's "Mr. Tambourine Man", the Byrds' recording of "You Ain't Goin' Nowhere" is sometimes considered by critics to be the band's best Dylan cover. With a great country vibe and some amazing steel guitar from session player Lloyd Green, this is a classic tune from a classic band that's really underrepresented in game.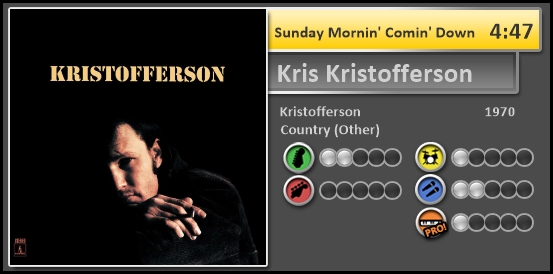 This absolute country classic was originally written by the great Kris Kristofferson (making his Rock Band debut here) and was since performed by, well, everyone – most famously Johnny Cash, but also Willie Nelson, Jerry Lee Lewis and others. Here presented by the original writer, closing his brilliant debut album, it's IMO the best version of the song, with a classic beautiful arrangement. Written after Kristofferson's divorce, it's a real beautiful tale of loneliness and isolation, with some touching, honest lyrics and a classic chorus.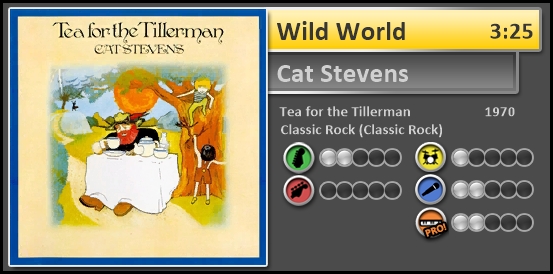 Straight from the "can't believe nobody charted it yet" pile – this was actually a collab with Whizzer for Chart-a-thon 2019 (not the last one) but was somehow deserted along the way. But I don't like to leave songs half-finished, and I had to finish it eventually, so here it is! The song was a huge hit for Cat Stevens and cemented its place in folk and rock history. Enjoy playing it.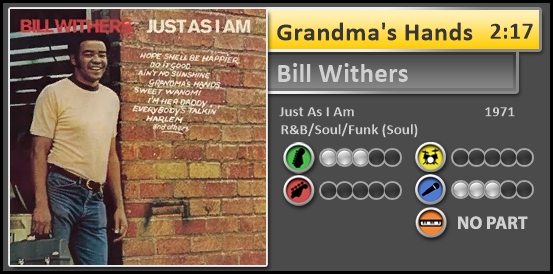 Taken from the classic album "Just As I Am" (which is also the home of the legendary "Ain't No Sunshine"), "Grandma's Hands" is another one of the greatest Bill Withers songs. A short and sweet tribute to his grandma, who was born a slave, and the protective part she played in his life up until her death, this song is pure beauty. Drums and bass are somewhat basic, but guitar has a lot of really nice jazz licks through, and the whole song is just a pleasure to play.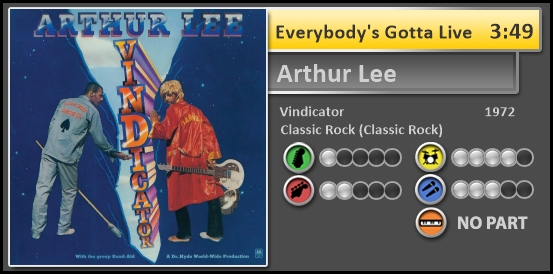 Arthur Lee is the lead singer of Love, famous particularly from their 1967 huge album "Forever Changes". Everything else the band and it's members have done since seems dwarfed by this enormous achievement, but "Everybody's Gotta Live" remains one of the best tunes Lee have ever written. It's a soulful anthem, with some brilliant playing all around and amazing vocals by Lee. Later, the song was released on the Love album "Reel to Reel" (in an acoustic version featuring Lee on his own), and is now one of their most popular songs in Spotify – but the original full band version from his solo record still remains the definitive version of this classic.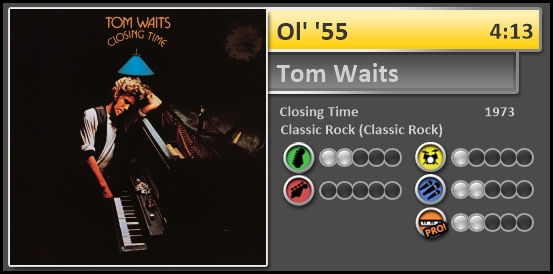 Personally, I'm more of a late Tom Waits person – but there's no denying his early stuff has some absolutely phenomenal songs. Most of them are just piano ballads and thus not a great fit for RB, but "Ol' 55" – the opener from his debut album, "Closing Time" – ticks all the boxes. Beautiful song, anthemic chorus, and a full band arrangement with some nice guitar work. Here you can find Tom Waits before his persona was fully developed, singing in a relatively normal voice (which would gradually transform over the years into his signature roar). It was famously covered by the Eagles in 1974 (a version which Waits described as "about as exciting as watching paint dry"), and even though Waits himself has moved on to other pastures and stopped performing this song, this will always be a pivotal song in his career, one of his most famous songs and his strongest early creations.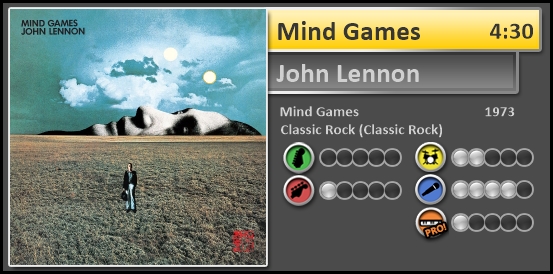 Moving fully into classic rock territory, "Mind Games" is the title track of Lennon's 1973 album. Recorded during the "lost weekend", it contains some classic Lennon hippy sentiment from the 70's ("Make love, not war"), with some phenomenal melodies from John, some tricky drums and a surprisingly groovy bass line. It's proof that Lennon never lost his touch and could still pen great songs into his solo career, and another classic from a legend.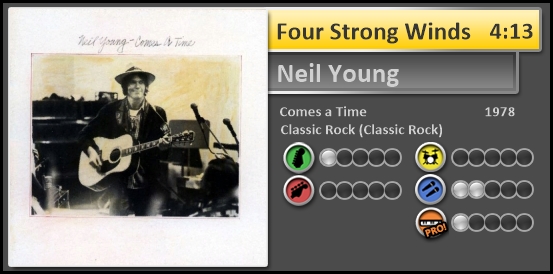 Were you really thinking I'll do a classic rock/folk pack without Neil Young? Of course he's here! But to be fair, "Four Strong Winds" wasn't actually written by Neil. It's a cover of Canadian folk duo Ian & Sylvia, who wrote it in 1961. They moved on to have a pretty successful folk career, but it's Neil Young's cover (on his 1978 album "Comes a Time") that shot the song to the mainstream, getting frequent play on classic rock stations, and played yearly in Young's Farm Aid benefit concerts. The song became a bit of a standard, covered by many others including Bob Dylan, Joan Baez, Johnny Cash and others. It was performed at the opening ceremony of the Winter Olympics in 1988, and was voted by CBC Radio One as the best Canadian song of all time. Neil's version is the most well known, and includes a beautiful harmony voice from ​​Nicolette Larson, and now it's available for your Rock Band library too.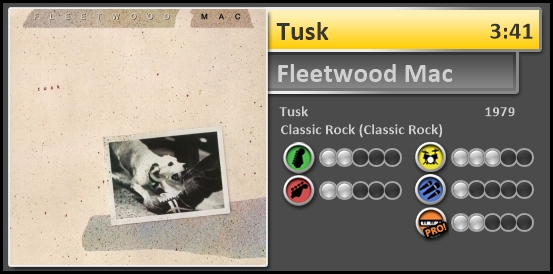 Fleetwood Mac's follow up to the record-breaking "Rumors" is surely a unique album. A lot of words were written on the history of that record – particularly about Lindsey Buckingham's obsession with sound, detail and making a record that's really fucking weird – and even though the album was a commercial dissapointment, it's now acknowledged as a classic and essential Fleetwood Mac. "You got that sweetness from Nicks and McVie and me as the complete nutcase" – said Buckingham on the record. "Tusk" definitely falls into the "complete nutcase" category – full of percussion of all sorts, a marching band, not a lot of melody, and an absurdly groovy bassline – it's a weird song that somehow became a complete classic. And I'm very happy to chart it and bring this excellent track to your RB libraries. 
That's it for this time, enjoy the songs and see you again soon!