Releases
Chart-a-thon Day 18, Slot 2: Neil Young!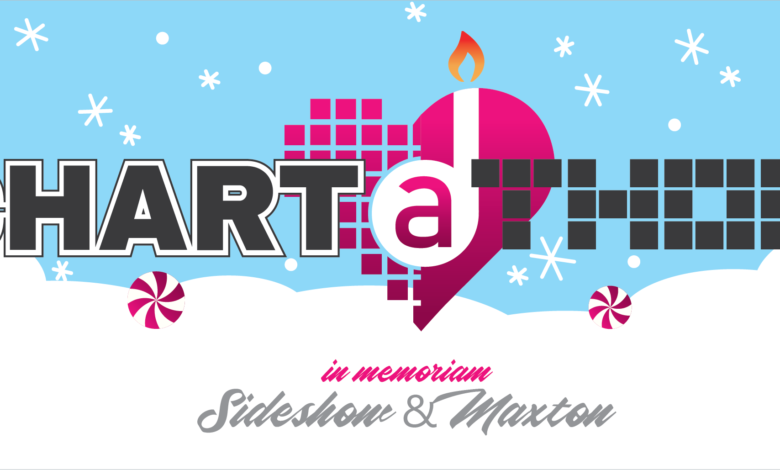 Hey again!
So, Neil Young is the one musician I'll never be finished with. I said before, he's my favorite musician ever, and his catalog of great songs is literally never ending. I've done a Neil Young pack for the previous Chart-a-thon, and I'll keep doing those, even if eventually I'll only end up with deep cuts nobody ever heard of. So let's go again, and this time explore different points of his career than the last pack.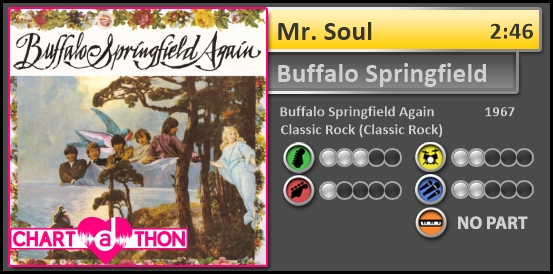 This time we start early! "Mr. Soul" opens Buffalo Springfield's second album, back when Neil Young was barely a singer and not yet a solo artist. It was written by Young after experiencing an epilepsy attack after an early show in San Francisco (many people in the audience were questioning if it was part of the act). With a rousing guitar riff (which might or might not be ripped off from the Stones "Satisfaction"), brilliant lyrics and three guitarists soloing over it – all this in roughly 2:30 minutes – it's a rock classic and a great addition to any RB library.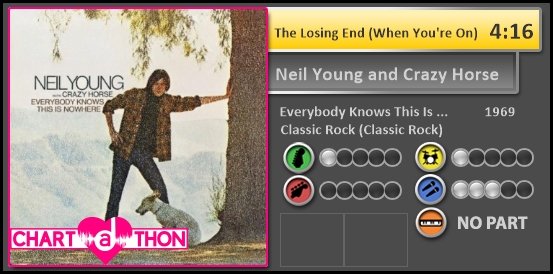 From Young's classic "Everybody Knows This is Nowhere", known mostly for his guitar jams and for "Cinnamon Girl", this is more of a country-rock number. However, in Young's world even the more generic songs are still wonderful – "The Losing End" is a soulful, touching song, with a beautiful chorus, and some beautiful guitar work, and it's a Young classic without a doubt.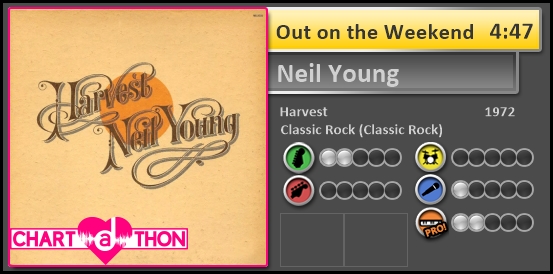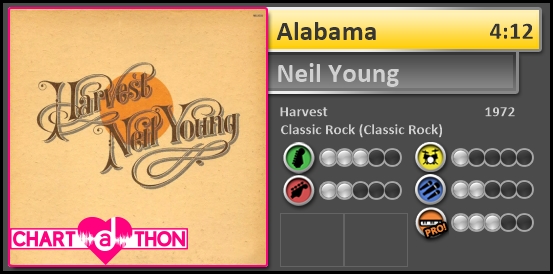 Back to "Harvest", Young's most famous and commercially successful album, I bring you two more songs from it. Opener "Out on the Weekend" is a classic country ballad, and well, it kicks off one of the most famous albums of the 70's. It's a classic example of Young's simple, beautiful and emotional songwriting, all while maintaining a laid back vibe, and has some excellent slide guitar. "Alabama" is a more rocking tune, featuring Crosby and Stills on backing vocals, and it was also slightly controversial (along with "Southern Man"), and even Young himself ended up agreeing with the criticism (he said the lyrics are "accusatory, condescending and not fully thought out"). But regardless, it's a great song and an essential part of this classic album.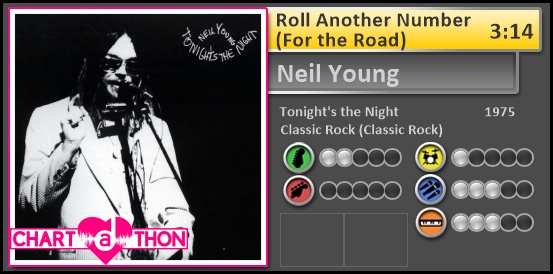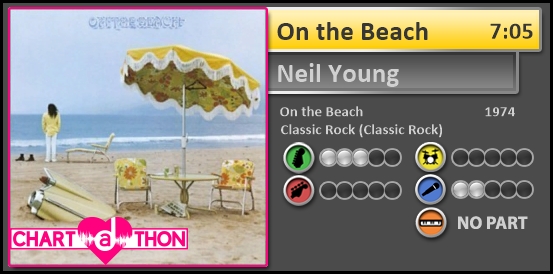 Neil's so called "Ditch Trilogy" – his three bleak mid-70's albums written in response to deaths of close friends – are probably the highlight of his career. Written and performed by a grief-torn, drunk and barely-together Young, those albums are some of the most emotional albums ever made. Sadly the last chart-a-thon pack I did skipped them – but not this time.
"Roll Another Number" is a highlight from "Tonight's the Night" (imho, the best ever Neil Young studio album). It's a sort of "goodbye and good riddance" to Woodstock Nation and all that it symbolized – torn by grief and sadness, Neil left the Hippie movement behind. "Roll Another Number" became sort of an unlikely anthem, frequently chosen as a show closer (even to this day), and it includes some very nice slide guitar and piano playing.
"On the Beach" is up there with Young's greatest songs, and quite possibly one of the best songs of the decade. It's a 7 minutes slow blues, without many words – but each sentence Young sings is utterly beautiful. "I need a crowd of people, but I can't face them day to day" – Young summarizes the contrast between his need for an audience, a crowd for his music, to his shyness and his hatred of the celebrity lifestyle. "Though my problems are meaningless, that don't make them go away" (what an amazing line). Complete with two guitar solos, and a phenomenal performance all around, this is a definite highlight of Young's career, and a crucial song in his life.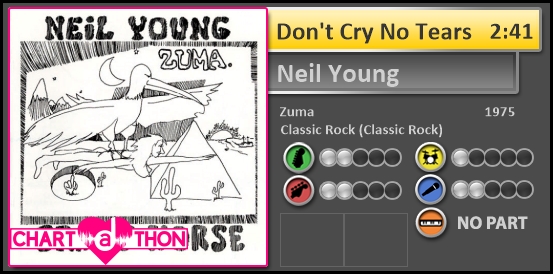 Zuma is Neil's "coming back to life" album after the ditch period, and no other song represents it better than this album opener. "Don't cry no tears around me", Young sings in the very first line of the album, signaling the mood of the record. "Don't Cry No Tears" is a cool rocker, with a beautiful melody (well it's Neil Young of course), and (despite the title) some kinda sad lyrics about loss of love and jealousy. Yet another classic from the endless repertoire of this man.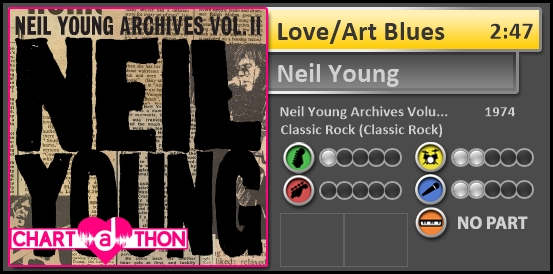 One of this year's most monumental release was Neil Young's Archive part 2 – 10 CDs of demos, live versions, and many, many unreleased songs (Neil just writes more than he can actually handle). I wanted to pay tribute to that release, and "Love/Art Blues" is a classic one – it's been around for a while, played live, mentioned in interviews but never actually made it to an album. The archives have no less than 3 different versions of this classic tune. I chose the third one, as it's the full band version and the best fit for the game. It's just a really pretty song.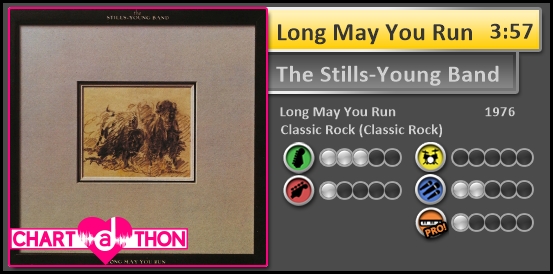 The Stills-Young Band is another footnote in Neil Young's history. It started off as an attempt for a CSNY reunion, but Crosby and Nash left so Young and Stills finished the album on their own, then went on tour (which Neil left in the middle, leaving Stills to finish the shows solo). But from this fairly forgettable album, one shining jewel was created – "Long May You Run", one of Neil's most beautiful songs. A song that is actually less sadder than it seems (it sounds like a eulogy to a dead lover, but it was actually written for Neil's car – his beloved Pontiac hearse). It's a beautiful farewell song, and was also the final musical performance of The Tonight Show with Conan O'Brien, who clearly recognized this song's unique beauty.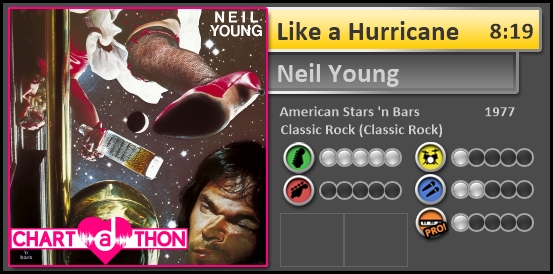 Finishing off this pack with one of Neil's biggest classics. "Like a Hurricane" is one of the best guitar epics of his career, up there with "Down by the River" and "Cortez the Killer". Written in 1975 and released in 1977's "American Stars 'n Bars", it became a classic almost immediately, and went on to feature in many greatest hits compilations and live shows (including the MTV Unplugged set). The big focus is obviously the guitar solos, with an intensity that's rare even for Young, but the melody itself is simply beautiful, and Young's vocal performance is passionate. And it was all recorded in one take, by the way.