Releases
Indie Festival 2021: 14 Great Songs from 7 Great Bands!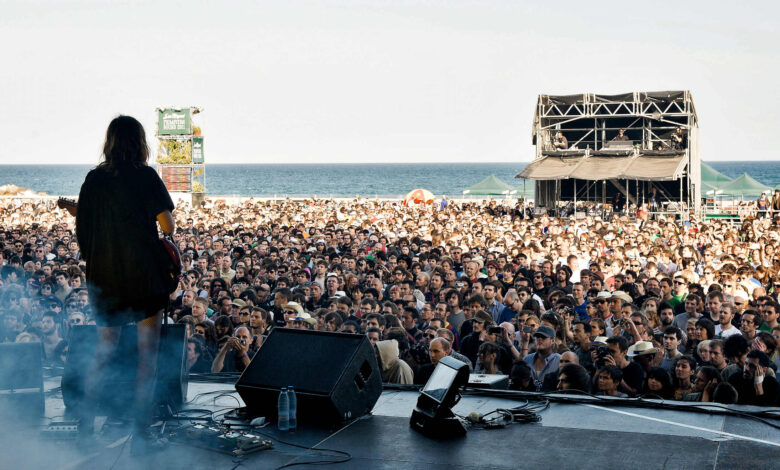 Hello and welcome to my indie festival! Paying tribute to our classic edition of Primavera Sound during C3X, and with the return of live music and festivals especially, and the general summer feeling in the air – I knew it was time. It's time once again to celebrate some of the best, and most creative artists that have gone mostly under the radar so far.
We have quite a bit of songs today, so let's get started quickly!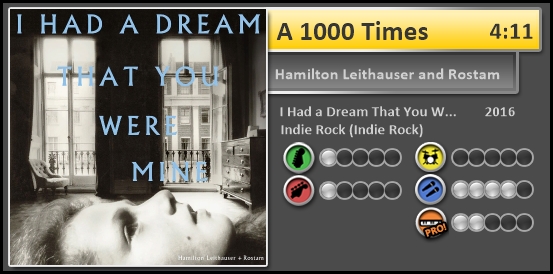 We kick this day off with the brilliant Hamilton Leithauser. The former frontman of the Walkmen, one of the best indie rock acts of the 2000's, has teamed up with Rostam of Vampire Weekend to create this beautiful album, "I Had a Dream That You Were Mine". ״A 1000 Times" is the opener and the lead single from that album. It's a glorious, catchy and beautiful anthem about lost love. Leithauser has one of the best pipes in the business – and he sings much of the song on top of his voice, so vocalists can definitely expect a challenge (unless you cop out and sing in a lower octave). And it's a phenomenal song.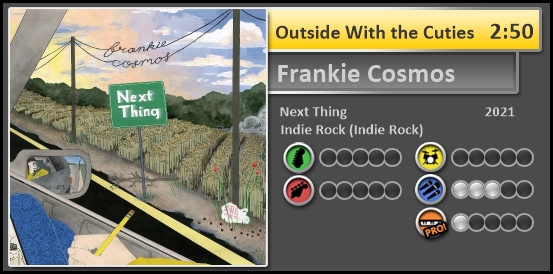 Thans nancet for his major contributions to this song!
Frankie Cosmos is the stage name of Greta Kline. She's been a prominent name in the underground scene for years, releasing homemade albums under various stage names, until she released her first full length album in 2014. "Outside With the Cuties" is taken from 2016's "Next Thing", her brilliant and most successful album so far. Her music is known for being simple and direct, and "Outside With the Cuties" is no exception. If you're looking for a challenge, well this isn't the song for you, but it's an absolutely beautiful piece of work. And there's a nice synth solo in the end!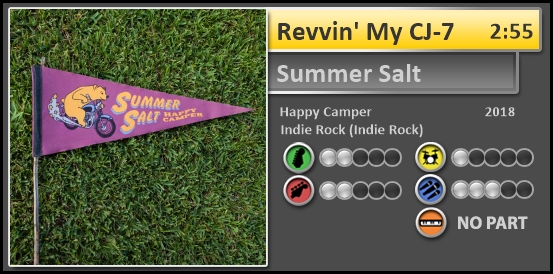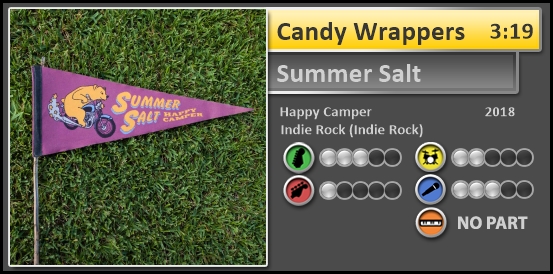 "With influences of bossa nova and oldies, we create the perfect soundtrack for chillaxin' by the pool".
That's how Summer Salt themselves described their style on their Bandcamp page. Fair enough, but I think they're selling themselves short. Summer Salt's songs, particularly in their phenomenal album "Happy Camper", are just full of beauty. Beautiful melodies, beautiful guitar tone, beautiful harmonies and beautiful playing. Their songs are chilling, and would indeed make a fine soundtrack to "chillaxin' by the pool", but they're also fully fledged, breathtaking pieces of music, which brings me a weird calm and peace of mind. So here's two beautiful representatives from that album – "Revvin' My CJ-7" is a beautiful tribute to the singer's dad and the old car he bought, while "Candy Wrappers" is a sweet (pun intended) song about a relationship, with an even sweeter guitar solo. Ain't that the life.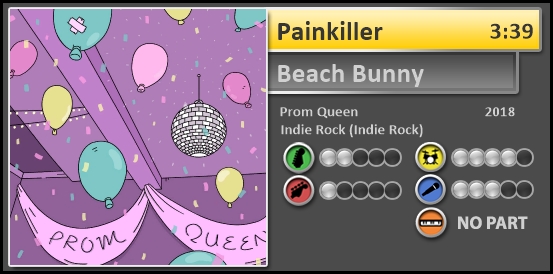 Beach Bunny are another rising indie band of the next few years. Led by singer/songwriter Lili Trifilio, Beach Bunny's style is sunny, colorful and young – the artwork full of pink and shiny blues – their music is melodic, upbeat and catchy, but the lyrics are also very mature, and discuss themes such as teenage abuse, rejections, body image and so on.
"Painkiller" is another restless rocker, this time about a failing relationship that causes the singer a lot of suffering. The last 2 minutes are mostly an absolutely epic instrumental break, which shows that Beach Bunny have more up their sleeves than just good songs, but shows their chemistry as a band. Those songs are pure pleasure by a great band. And if you liked them, be sure to check out "Sports" which I previously charted.
(Edit: since I'm stupid and wasn't aware it's officially released, I had to remove "Prom Queen" from here).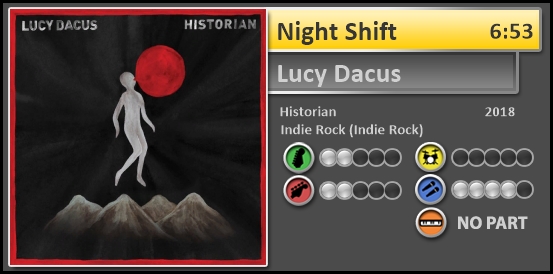 Lucy Dacus is another one of America's most prominent young songwriters. At the age of just 26, she already released 3 albums, plus her work in the band Boygenius with Phoebe Bridgers and Julien Baker. "Night Shift" is the epic 6-minutes opener of her album "Historian", and her single most popular song to date. It's been described by the New Yorker as "a cathartic, bridge-burning, no-fucks-given breakup song" – an absolutely perfect description IMO – and Fader even went as far as calling it "One of the great breakup songs of all time". It begins with Dacus alone on her guitar, playing a verse and a chorus, and the last bit of the song is a mesmerizing, rocking bridge that summarizes the song nicely: "I'll never see you again, if I can help it".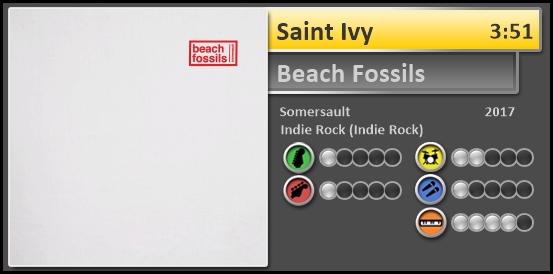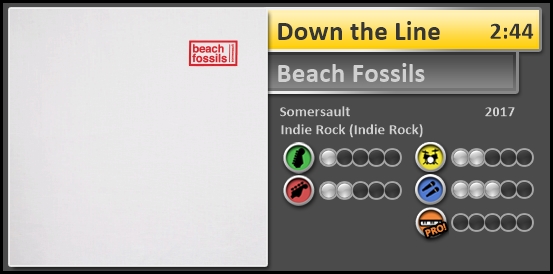 Beach Fossils are one of the most major indie bands of the last decade. Originally from New York, and a part of the Captured Tracks gang (with Mac DeMarco, DIIV and others), and have released 3 major albums through the decade. The latest, 2017's "Somersault", had them exploring a richer sound and creating some lush dream pop. It's been a major success and most of the band's well known stuff comes from this album.
"Down the Line" is one of the lead singles, a driving, upbeat song based on an epic bass line and beautiful melodies. With 54 million Spotify plays, it's barely even indie anymore, and it became sort of the trademark tune of the band. "Saint Ivy" is one of the most ambitious songs the band did – a piece including strings, organs, a flute solo (!!!), before ending in an amazing, seriously jaw-dropping, Beatles-like instrumental outro. Those two songs display a fine band on top of their game.
Now it's time for our headliner!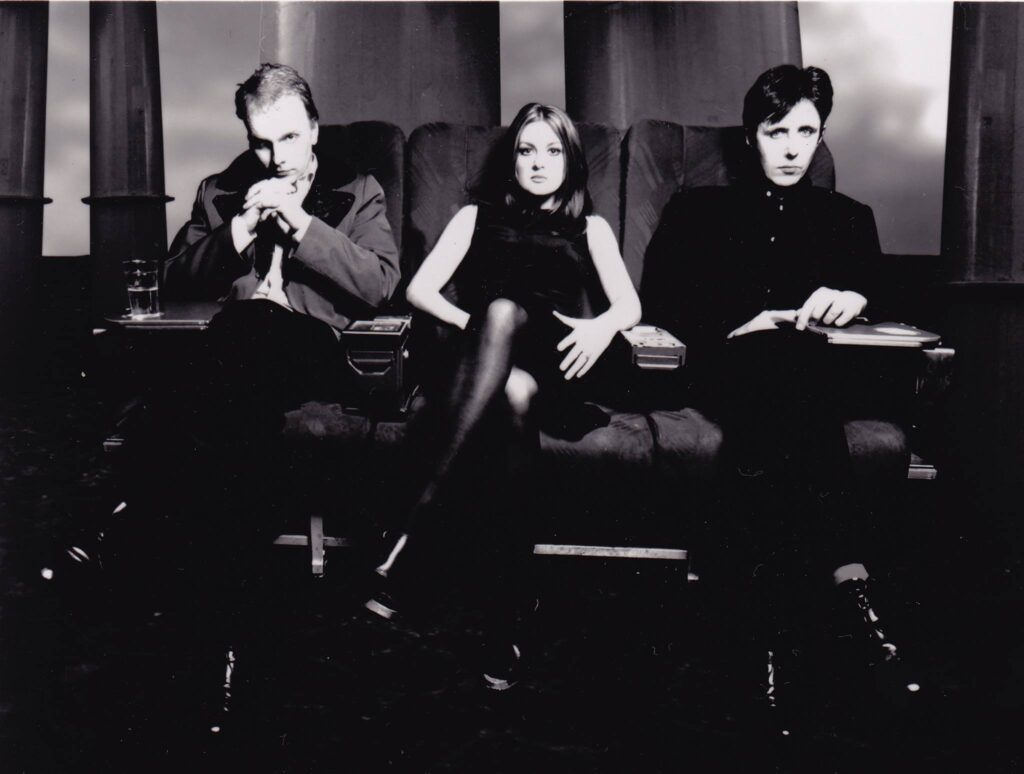 Today's headlining band might not be such a big name, but they are surely special.
In the late 90's, two young and talented musicians called Sarah Nixey and Luke Haines teamed up with The Jesus and Mary Chain's former drummer John Moore. They named themselves "Black Box Recorder", and released one of the most beautiful and unique albums of their genre – "England Made Me". This is a tribute to this album (Even though their second album is really great too!).
Black Box Recorder's style is minimalist, simple and heartbreaking. They're known for their blunt, nostalgic and sad lyrics. The bluntness of their lyrics is shown by the controversial chorus of their single "Child Psychology", which simply states "Life is unfair, kill yourself or get over it". The song was banned in many stations, but became a fan favorite and one of their trademark tunes.
This is a small tribute for an album I absolutely adore. I could have chosen many other songs – in fact, just yesterday I was listening to it thinking how I missed charting some great stuff – there's hardly a weak song on that record. But for now, we have the groovy, cool "New Baby Boom", the dreamy "It's Only the End of the World" that has an absolutely epic bassline, the upbeat "I C One Female" with the Pixies-like chorus, the pure beauty of "Swinging", and of course the aforementioned classic, "Child Psychology". Hope you enjoy those as much as I do.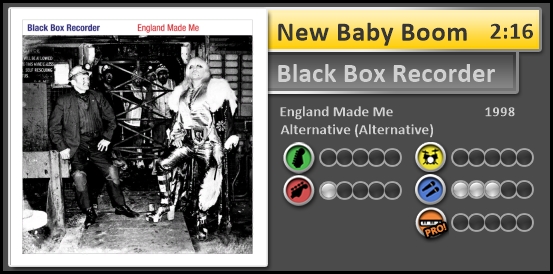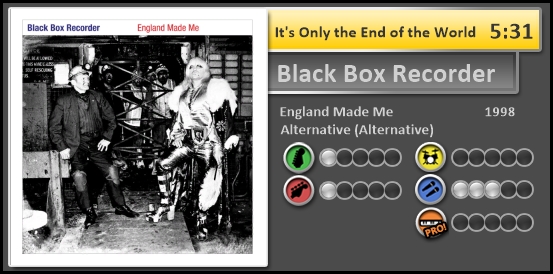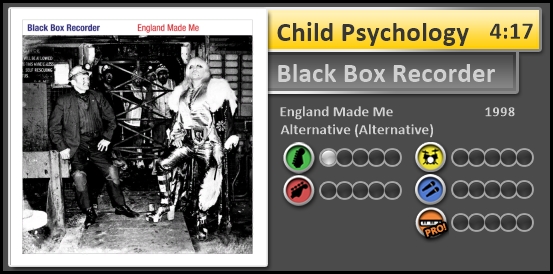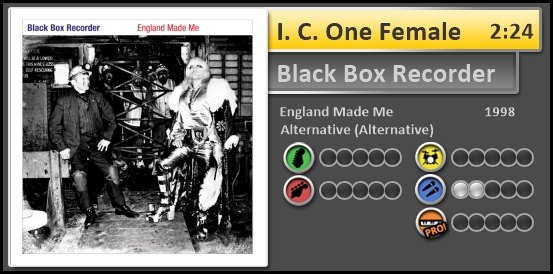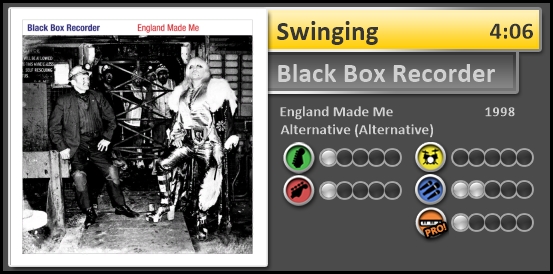 That's all for now, hope you've enjoyed the songs and maybe discovered some new awesome music.
See you soon with more new releases! 🙂