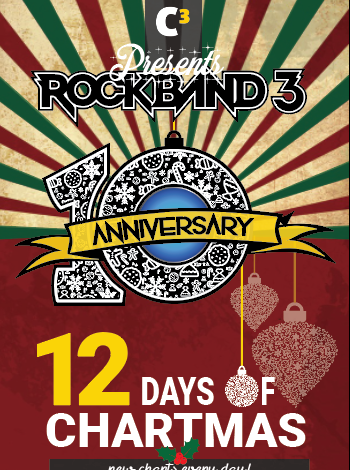 One thing that always comes with the holidays – leftovers! Except today I'm not bringing you turkey sandwiches, turkey soup, and various other turkey leftover concoctions, I'm bringing you leftover customs – songs planned for previous events that didn't quite get finished in time and have been hanging around taking up space in the fridge…er, hard drive, so it's time to clean them up, finish them up, and release them into the world!
Oh yeah, and I got some help from MrPrezident to double the fun! First, a pair from him:
Veruca Salt "All Hail Me"
B-Side from their debut 1994 album American Thighs, "All Hail Me" features the trademark harmonies of Louise Post and Nina Gordon.
Badfinger "Come and Get It"
July 24th, 1969: Arriving early for his recording session for the Beatles' Abbey Road, Paul McCartney recorded a demo of "Come and Get it", singing the double-tracked lead vocal and playing all the instruments in single takes, completing the recording and mastering in under an hour. (Paul's version can be heard on the Anthology 3 compilation). Sometime later that week he played the demo for the producers of the film The Magic Christian, and was granted a contract to supply three songs for it.

August 2nd, 1969: McCartney and his newly signed Apple records band Badfinger recorded the final studio version at EMI with Paul telling them "it's got to be exactly like this demo," auditioning all the members to sing lead on the song and finally settling on Tom Evans. "Come and Get It" was a hit for the band, and the opening theme for the movie (which starred Peter Sellers and Ringo Starr).
And now, a pair from me! Both of these feature vocals courtesy of MrPrezident!
The Cure "Three Imaginary Boys"
One of my personal favourite early Cure tracks, originally planned to be part of one of the many Cure packs I put out for Chart-a-Thon last year, but it didn't quite get finished in time. Prez and I polished it up and it's ready to roll! I love the bass part on this one, and one of my old bands even covered this one – and as a bonus I got to play the guitar solo on bass! Ah, good times. Not overly difficult, but still a fun track.
The Jesus and Mary Chain "Head On"
I'm happy to present the C3 debut of The Jesus and Mary Chain! I chose something from around the middle of their catalog, but definitely have plans at adding others in the future! Prez helped me get the vocals into shape on this one. This one rolls along at a pretty good pace, and is tons of fun. Fun fact: The Pixies released a cover of this one less than two years after its release!
I've been in a MAJOR charting slump in 2020, but this is kicking me back into action and I'm looking forward to more in 2021!
Up next will be our special New Years Eve Event! Look forward to all sorts of treats to end out the year tomorrow!