Releases
12 Days of Chartmas 2022 Day 3 Slot 1: The Velvet Underground & Lou Reed!
Hey everyone!
I'm happy to present my first pack of the event, with a pack from a truly legendary artist – one of the most influential bands of all time – The Velvet Underground!
So many books, articles and studies were written about this band – who achieved very little commercial success in real time, but ended up with enormous influence over pretty much all of rock music. Led by the legendary due of Lou Reed and John Cale, the Velvets only released 4 albums (not counting the Doug Yale solo album…), and each one of them is legendary in his own way. Three of them are represented here (sorry White Light/White Heat fans!), two songs each – plus two bonus songs from Lou Reed's solo masterpiece Transformer. So let's go!
Many many thanks to the great jphn for testing songs, making hard endings, and charting drums for "Oh! Sweet Nuthin'"!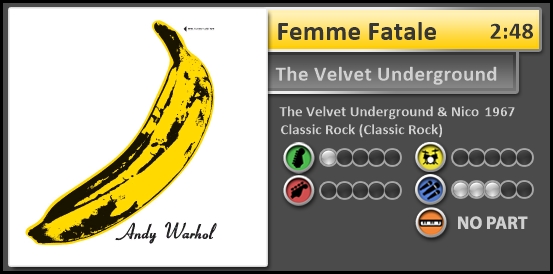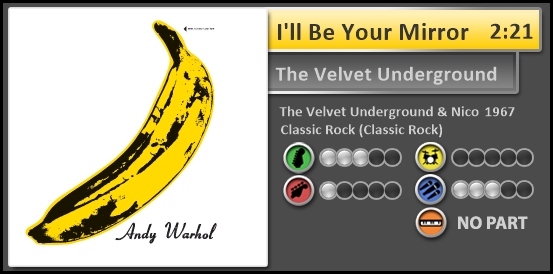 "The Velvet Underground & Nico" is widely considered one of the greatest and most influential albums of all time. Everything on it, from the banana cover to pretty much every single song, is a huge classic. I chose two fairly low-key songs, both from the album's tender, beautiful moments – "Femme Fatale" and "I'll Be Your Mirror", both sung by the phenomenal, tender Nico.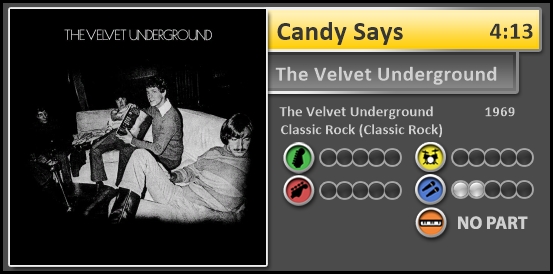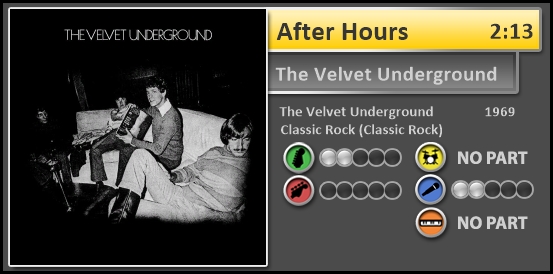 "The Velvet Underground" is the band's first album without John Cale, and takes a newer direction – quieter and more straightforward songs. From this album I present the heartbreaking opener "Candy Says" – sung by Doug Yule, it's one of Lou Reed's most beautiful compositions, and the classic acoustic closer "After Hours", sung by drummer Maureen Tucker who delivers an iconic vocal performance.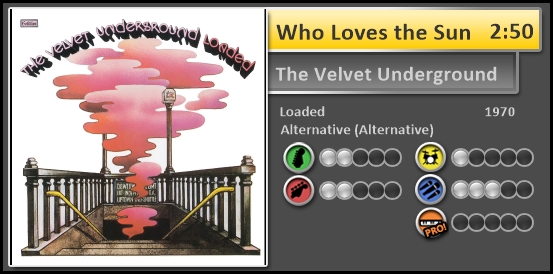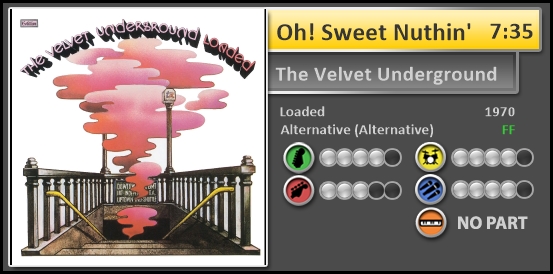 "Loaded" saw the band take a more commercial direction, with attempts at straight forward songs that might even become hits (two of them were previously charted – "Sweet Jane" by Ollie and "Rock & Roll" by mrcoupdetat). I bring you two further songs – the classic opener "Who Loves the Sun", which is a sunny, catchy, slightly psychedelic song with great guitars and harmonies, and the epic closer "Oh! Sweet Nuthin'" – at 7 and a half minutes long, it's epic on every instrument, has an amazing guitar solo and it's definitely the pick if you want a bit of a challenge. Oh and it's an unbelievable song.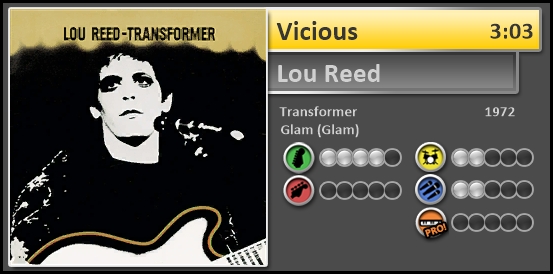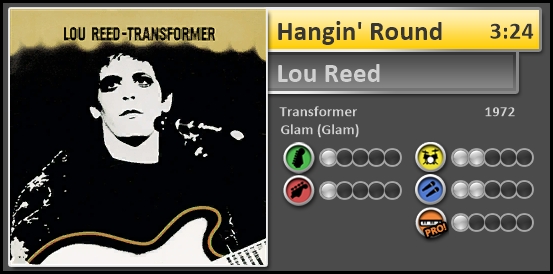 And finally, Lou Reed's "Transformer" is regarded as his best solo work, and one of the best albums of the 70's. It is the album that finally made Lou Reed, a cult figure until this point, a proper star. It yielded two all time classics – "Walk on the Wild Side" and "Perfect Day", and now we have two further songs from it – album opener "Vicious" (you hit me with a flower!) and "Hangin' Round". Both all time great rock songs with great playing and Lou's brilliant writing. And unlike all 6 Velvet songs in this pack – which were all written by Reed, but not sung by him – he actually sings those two!
That's it for today. Next up – Ungrateful Dead brings you the latest entry in the Album Series!