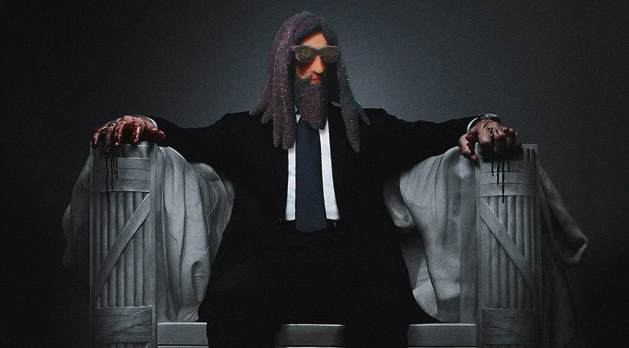 Today is C3's 10th anniversary. C3 has been a part of my life for an incredible amount of time and for 3 years, more or less, it was a daily presence. For 10 years I always talked as a group, I made other members talk as a group, I insisted the group always came first. Today I need to speak as myself to let you know that I have made the difficult but ultimately inevitable decision to retire from C3. I don't know who really is interested about this outside my circle of friends, because so many of you actually came to C3 after the original run had ended, but I feel this is needed closure.
I won't be making calls about content anymore, I'm not going to be in charge of anything related to C3, I won't handle C3 assets anymore. However I am and always will be a founder and very proud of it. I'll be around as a member of the community, because this is a cool place, but with a different "persona". Farottone did good, but it's time he retires too.
10 years ago I sent an email on March 1st to Nyx, Nemo and Espher in which I suggested we did something cool: that's how it all started. I wanted something great, something cool, for a one day event. The rest of the gang suggested we started a weekly streak of releases.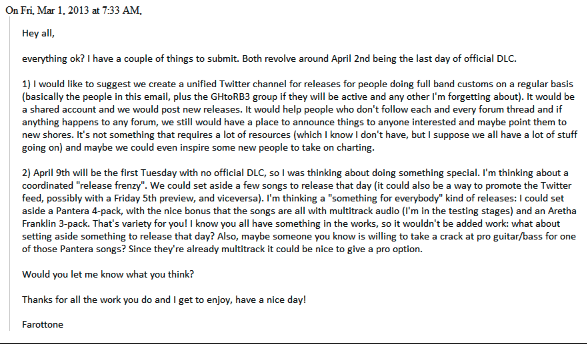 We were worried about lasting for more than a few weeks, we eventually released material on a weekly basis for more than 2 years. I wished we could create something big but not even I could envision a community that would last for 10 years and counting. Recently I felt like wanting to recapture that spirit and started working on something you'll know about in the near future and I realized that I have to close a door to open another and I need to let C3 breathe without my presence.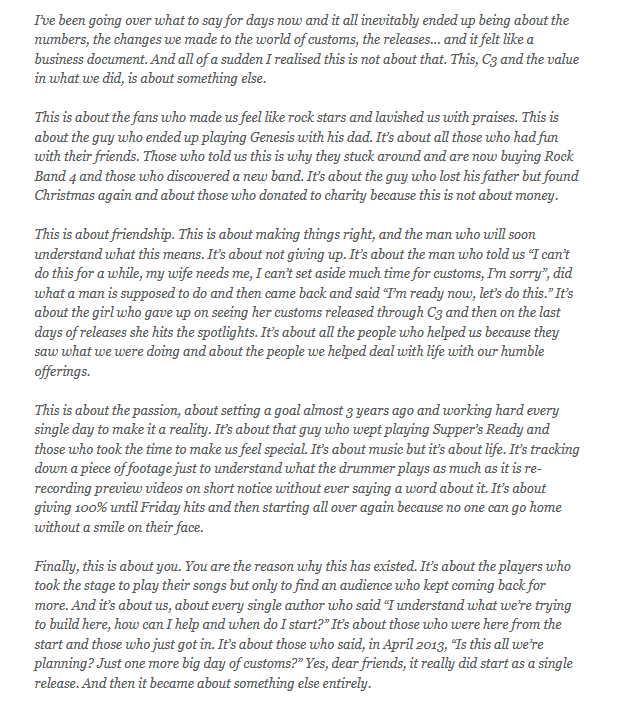 There was no need for me to pass on my role to anyone because the guys here have done an amazing job over the last years. I will hand over assets, documents and credentials to 3 people: Fujiskunk, Bansheeflyer and Mr Prezident. I love these guys and I can say with absolute honesty that if somebody told me in 2015, when the original C3 run ended, that I would find a group of people that could pick up where we left off I wouldn't have believed them. Of course the OG Nemo is back too, so you're all in amazing hands.
Thank you everybody for your continued support during this run. If I look back I see so much you've allowed me to create and share, from my early days poorly authored customs to my slightly-less poorly authored customs of my latest days here; from my contribution to the Genesis Chronicles to House of Customs; from CAT to C3U; from all the things I never finished to so many stuff that happened behind the scenes and that only a few witnessed.
It's been incredible, in the most literal sense, and I feel privileged I could have so much fun with your support. I made so many friends here and I helped people make friends, and that's for life. What I created made people cry from joy, reconnect with their families and not give up on life: I know because they told me and that to me was worth more than a million perfect charts. And thank you to my original team members: only you know what it took to put all of that together.
I love you all. I'm building something new I will hopefully be able to discuss with you soon enough. I hope you will be excited about it as much as I am. Until then, Alphaville wrote a possibly misheard piece of lyrics that feels perfect for this moment. Goodbye.
So many adventures given up today
So many songs we forgot to play
So many dreams swinging out of the blue
Let them come true
Forever young

I want to be forever young