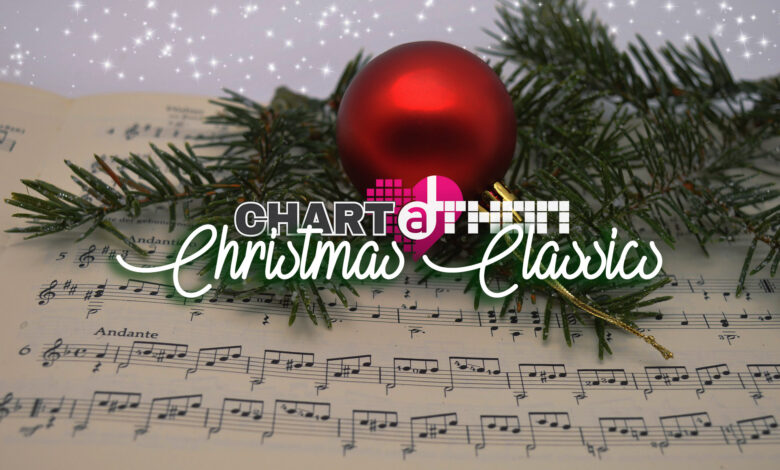 Time to kick the holiday season into gear with some (mostly) Christmas classics. There never seems to be enough holiday music released around this time, so I always like to throw a few into the mix in case anyone is wanting to rock out to Christmas music with their friends and family during the holidays. Hope you enjoy these three selections.
Santa Baby / Eartha Kitt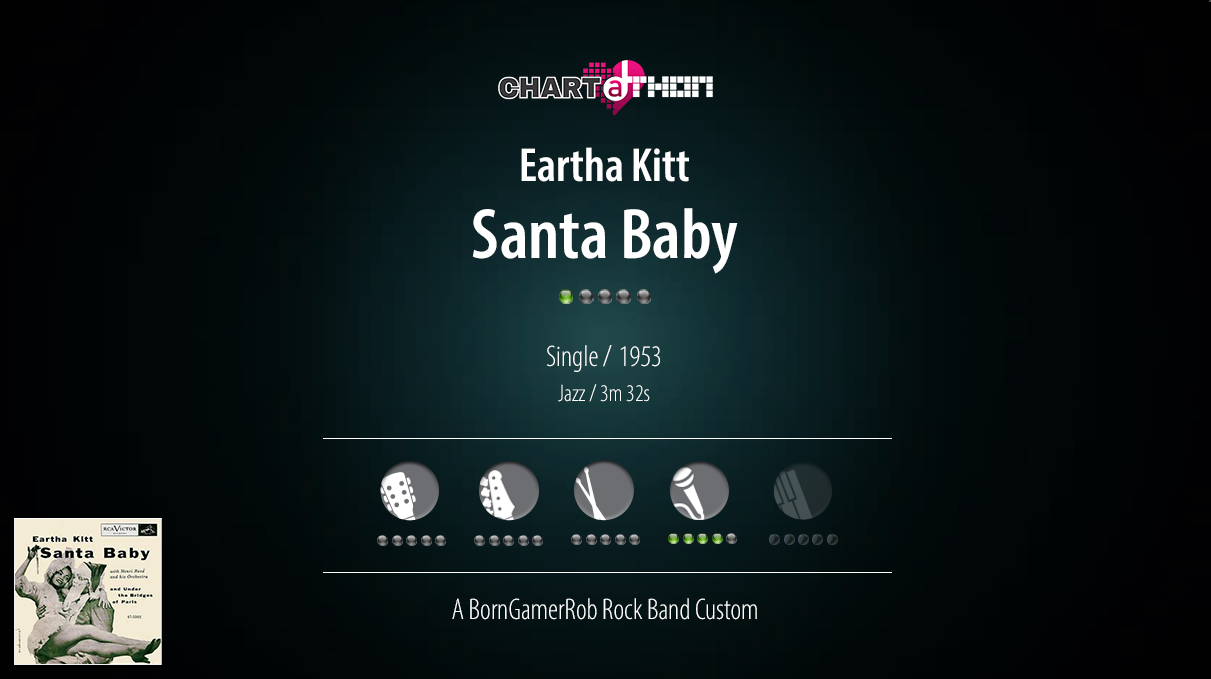 Although the song has been covered by many female artists including the most famous by Madonna, the quintessential version still belongs to Eartha Kitt and her sultry jazz-centered vocals. The song was credited as the first of its kind, being more of a novelty piece than kid friendly or nostalgic. And Eartha was the perfect voice to bring it to life with its subtle sexy undertones for Santa. Most older holiday music isn't great for Rock Band; however, some music just has to be charted at all costs. =-)
Run Rudolph Run / Chuck Berry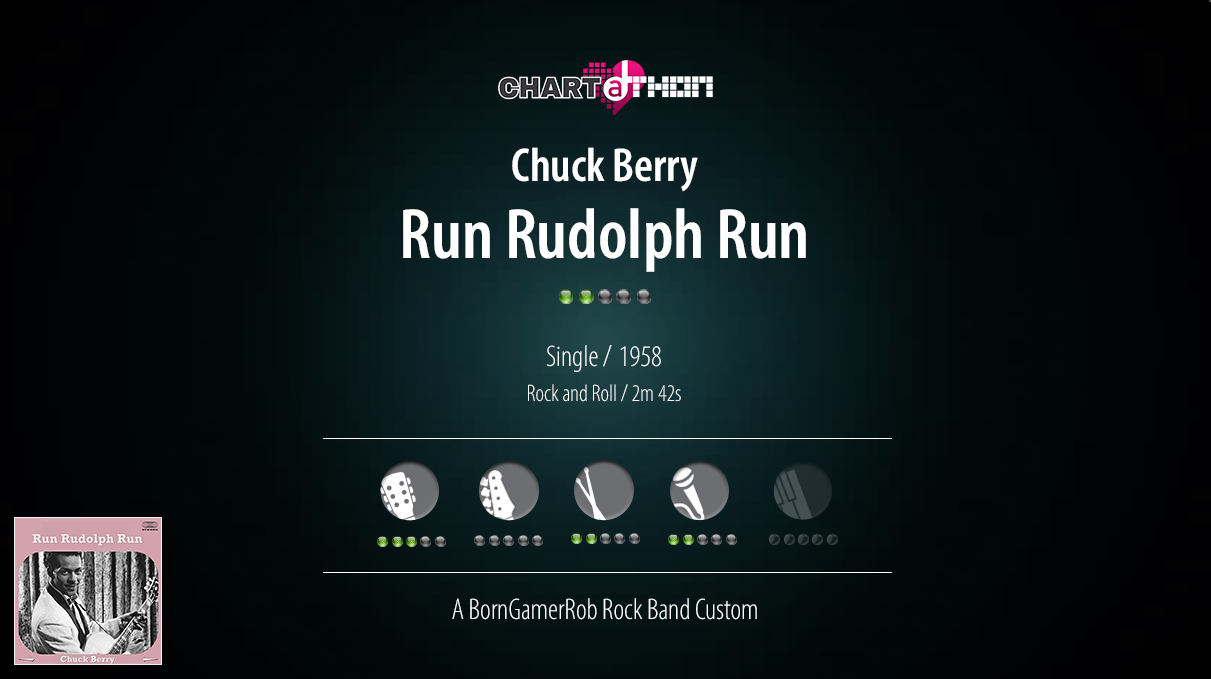 Often titled incorrectly as Run Run Rudolph, due to the song lyrics being of the same order, Chuck Berry didn't immediately score a top hit, despite it being rhythmically similar to his bigger hit Johnny B. Goode. However, just this year, over sixty years after recording it, the song entered the Top 10 chart in January. Although there is a solo guitar jam in the middle of the song, it isn't nearly as complex as Goode. However, this song is still a load of fun to play on any instrument in Rock Band.
Let It Snow / Chris Isaak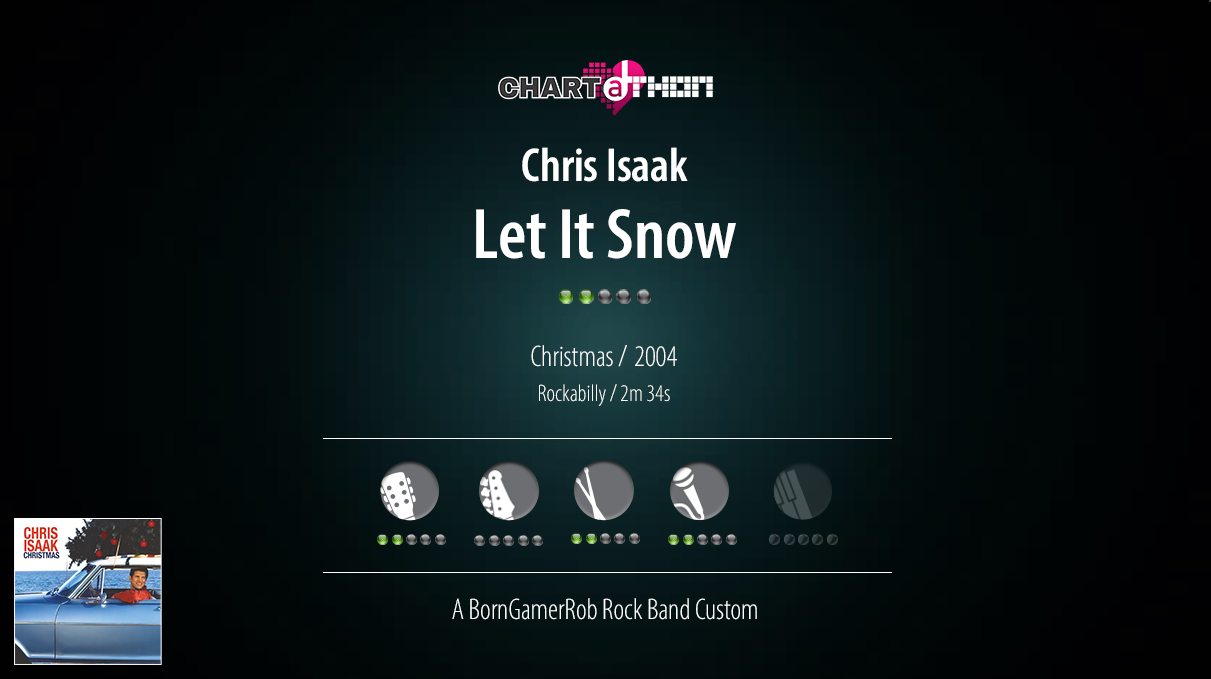 The king of rockabilly recorded this Dean Martin original and does a good job at bringing his style to the original swing version. Paradoxically, although this song is played near the holidays, there's no real mention of anything holiday in it, aside from it being a snowy day. Chris went on to record another version of the song with famous crooner Michael Buble, live and on stage. The song has a pretty fun guitar solo and can be real fun to sing along to.
And if you download, don't forget to DONATE!