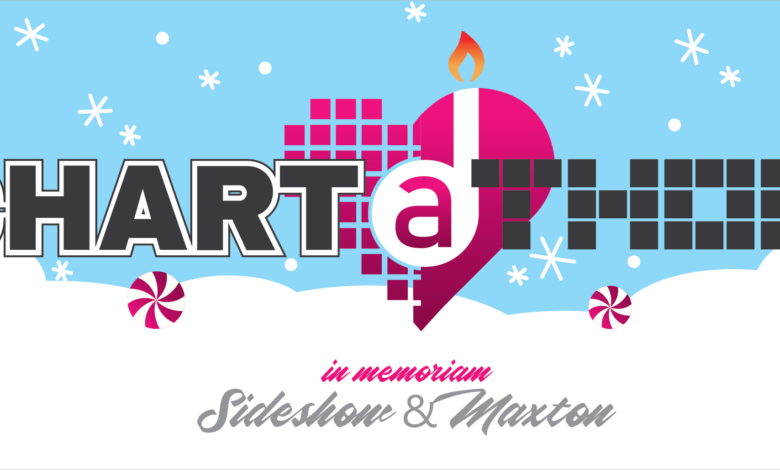 Every so often I find myself with a spreadsheet open listing songs I think would make a great Rock Band setlist. It sounds easy when you start, but there's a challenge to crafting a disc-oriented setlist for these games; it's not enough to just list off my favorite songs, considerations have to be taken into account for a variety of factors. Genre and decade distribution. Overall variety in difficulty. Achieving the right balance between pop classics and deep-cut obscurities. Is the song fun for the full band or just one player?
I started charting back in the Frets on Fire days, and this is a cycle I've gone through innumerous times. Sometimes the spreadsheet goes in the garbage, but sometimes it becomes a creative driving force. The first of these setlists, coined under the title "Hero is Dead," released on the Frets on Fire forums in 2017. It was also one of my first exposures to the C3 community at large, with most of the setlist eventually being converted by talented contributors like Beard216. The second took place in 2020, right here on C3, this time unnamed. It was a slightly more lowkey affair, but you also got Turbo Lover out of it. So I will hear no murmurs of "wait was that thing that happened?"
I was in the middle of this process once again when arrangements came to a head for this year's chart-a-thon. Suddenly arrangements and plans that were meant to stretch out over the course of a year were ill-advisedly crammed into the span of a few months. The project spanned a selection of 40 songs: nearly three hours of music across a wide range of genres, decades, and difficulties, carefully selected to appeal to casual and hardcore players alike.
Today I present the first installment of this project: Eight select songs guaranteed to make waves at your next Rock Band get-together. Rock out with energetic modern classics from Cage the Elephant and The Yeah Yeah Yeahs, or get the entire crowd singing with classic pop hits from Barry White and The Greg Kihn Band. Perhaps even take the opportunity to find a new favorite hidden gem with The Desert Sessions or The Crane Wives. There's a little bit of something for everyone.
For every song you download as part of Chart-a-Thon 2021, we ask that you consider donating $1 to the American Cancer Society at http://www.chartathon.com/. That's half the price of buying an official piece of Harmonix released DLC and it all goes to a good cause.
I'll return with more selections from this expansive project later in the upcoming month, but that doesn't mean you'll have to wait long for more charts to add to your Rock Band library: Yaniv297 will kick us off tommorow with the first of their many releases and I can't begin to tell you how excited I am for what they've got planned for this event.