Releases
Chart-a-thon 2021 Day 25, Slot 2: Yaniv's Variety Pack!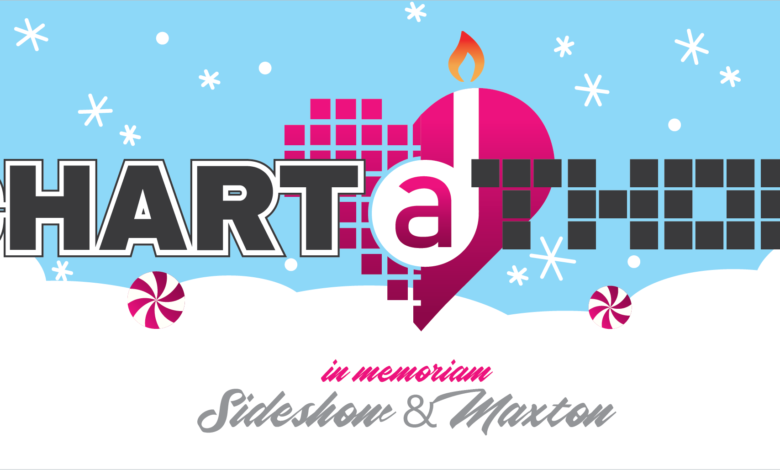 Hey this is Yaniv again and here's some singles I did that don't belong to other packs. So decade by decade, let's see what we have this time…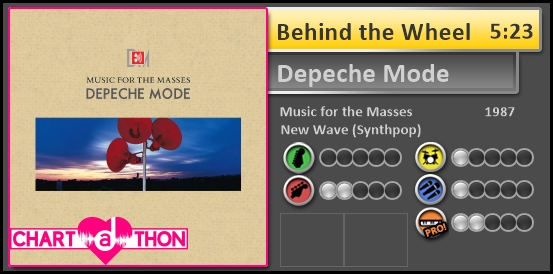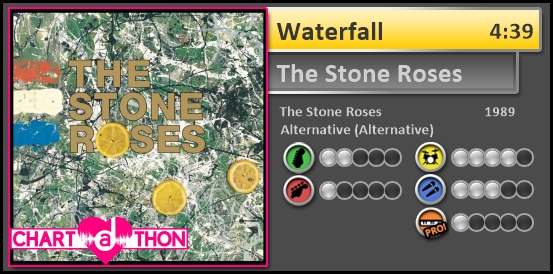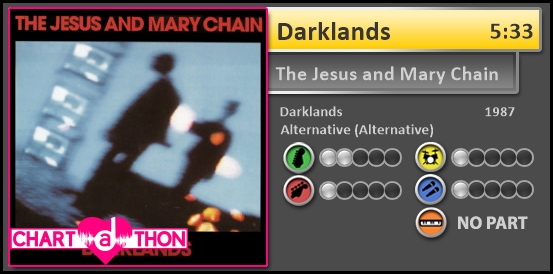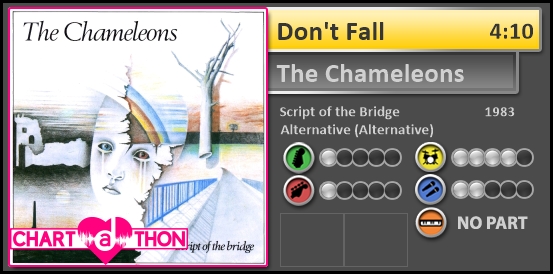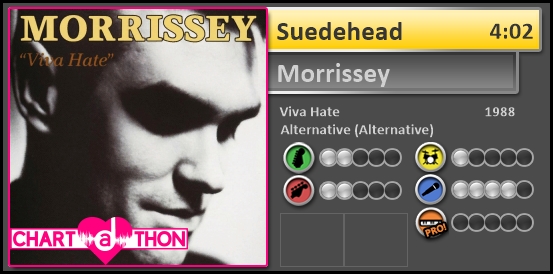 So there's a fair share of 80's favorites on this pack. We'll kick it off with heavy-hitters Depeche Mode, with "Behind the Wheel" – an epic single from their 1987 classic "Music for the Masses", based on an epic bass groove with some beautiful instruments. Another 80's heavy-hitters are the Stone Roses, bringing the epic "Waterfall" off their debut album – with some honestly breath-taking drumming, and amazing parts on all instruments. Thanks a lot to IaSg14 – this version of Waterfall is based on his Clone Hero charts, and guitar/bass are his.
On the more alternative side of the 80's, Scottish alternative band The Jesus and Mary Chain brings us the title track to their awesome album, "Darklands", which is a true classic. English post-punk band The Chameleons are actually a band I discovered over C3 – because of Septekka's awesome work on the "Second Skin" custom. So now it's my time to bring back, and release "Don't Fall" – the epic opener to the same album, "Script of the Bridge". Dominated by an epic guitar/bass riff, and an intense disco beat, this is a great tune of 80's post rock. And lastly, some guy called Morrissey – maybe you've heard of his band – with his debut solo single and smash hit "Suedehead". Maybe we'll hear from that guy Morrissey again in this Chart-a-thon, who knows.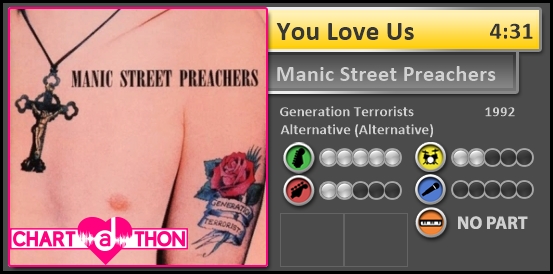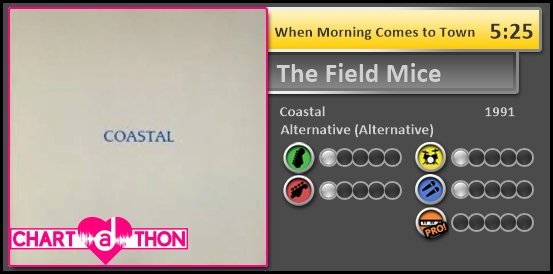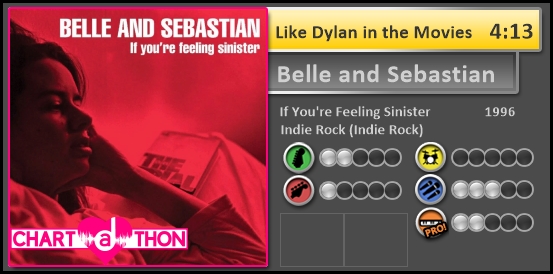 Now for the 90's. It's been a while since I charted a Manic Street Preachers tune, so I wanted to sneak one in. "You Love Us" is a song that absolutely brings the house down – an epic huge rock song with like 3 epic guitar solos, so make sure you rock the fuck out of that one. In the more obscure corner of the room, London band The Field Mice are an underrated gem in the 90's indie scene. "When Morning Comes to Town" is an absolutely beautiful song, it's been a favorite of mine for ages and it was time to finally bring it to the game.
And last from this decade, Scottish indie pop band Belle & Sebastian are one of the major indie bands in their fields, and particularly their charming 1996 album "If You're Feeling Sinister", widely considered one of the best indie 90's albums. "Like Dylan in the Movies" is a charming gem from that album, mostly charted by nancet, and I finished his work.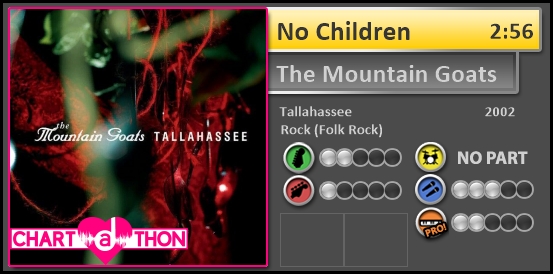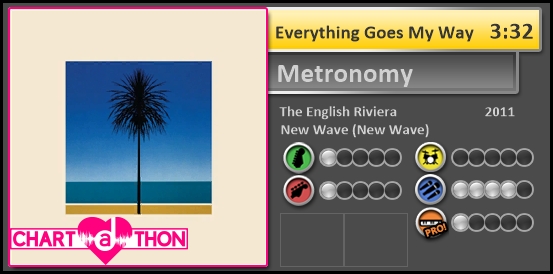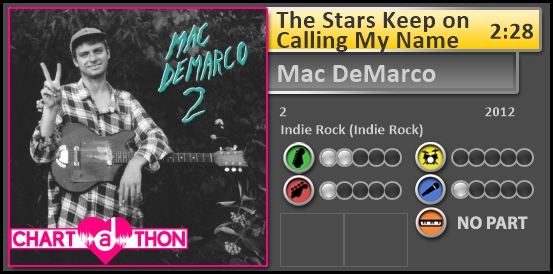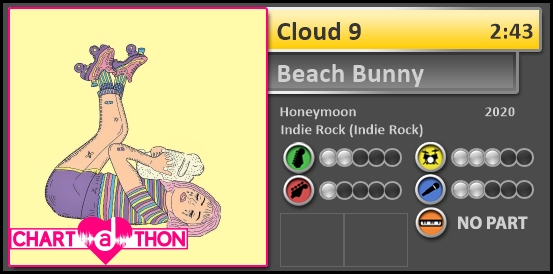 Now time for some post 2000 songs!
"I hope you die, I hope we both die" – goes the unforgettable chorus of "No Children", the Mountain Goat's eternal anthem of dysfunction and hatred. Writing about a love story that went wrong in every possible way, this song stands out from 25+ years of great songwriting by the Mountain Goats (aka John Darnielle). It's a unique, funny, shocking, catchy and awe-inspiring song – it featured in several tv shows ("You're The Worst", "Moral Orel") and even became viral on Tik-Tok recently. It's quite something!
Next up, epic new-wave group Metronomy with the beautiful "Everything Goes My Way", from their well-received album "The English Riviera" – a great song with some beautiful harmonies. And also Mac DeMarco – I hear he's pretty popular around here – with yet another song from his delightful "2", and this time "The Stars Keep On Calling My Name". It's a beautiful love song, with his trademark guitar lines and sound, and some great melodies, and his tracks tend to work really well for RB.
Last but not least, the ever delightful, sunny and cool Beach Bunny with yet another banger. After "Sports" and "Painkiller" (and "Prom Queen", well, until I realized it's RB4 dlc…), here's "Cloud 9" – another one of their biggest hits. And it's pure Beach Bunny – a big chorus, epic guitars, and brilliant all over.
And that's it! Have a good time with the songs 🙂