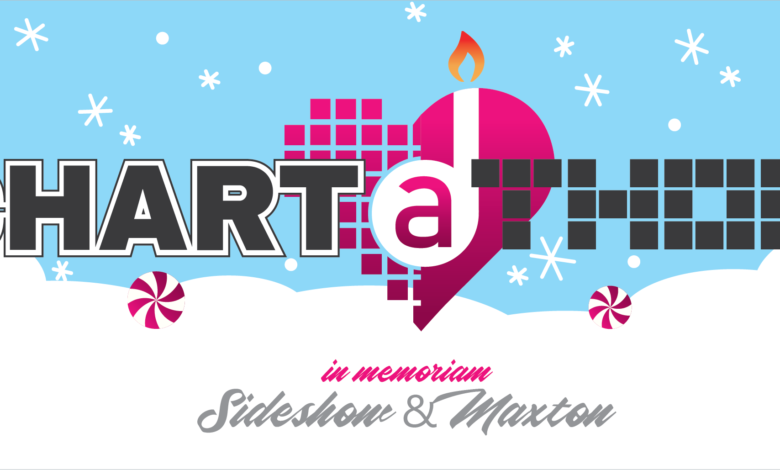 Hello everyone! Many of you probably know me from my Chart-a-thon drum streaming that I've been doing recently. Turns out, I can author my own songs, too! (sort of) This is my first batch of songs to be released publicly, but have been authoring, for myself, on and off for about a year. With some much appreciated help from the community, I've been able to put together a nice 4-pack of songs on various parts of the rock spectrum!
A huge shoutout to devomeister for being my first collaboration partner! As we were both pretty new at the time, we learned from each other, and it helped me grow as an author. Thanks devo!!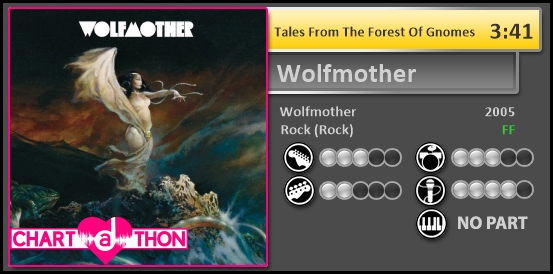 First song of my release is the collaboration with devo, as mentioned before. As a very early adopter of Rock Band, I became extremely familiar with "Joker & the Thief" from Wolfmother's debut album. As it turns out, that album has a lot of really great tunes on it! A lot of them have been charted by fellow members, and I'm here to throw in my contribution. While not the biggest hit of the album, "Tales From The Forest of Gnomes" is a classic Wolfmother song, with that distinct Wolfmother feel. Enjoy!
Thanks to devomeister for guitar/bass and RubyDanger for bass tweaks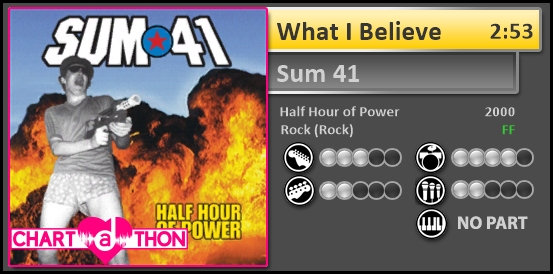 To me, there is not nearly enough Sum 41 in Rock Band! Today, I present my first song toward solving that problem! Though officially an EP, Half Hour of Power is often considered to be the band's debut studio album. From that album, I'm starting with "What I believe", as I believe (see what I did there?) that this song is a bit overshadowed on the album by some of the bigger hits. Very fast-paced and just all around a fun song to play.
Thanks to CVJordan for vocals and RubyDanger for guitar/bass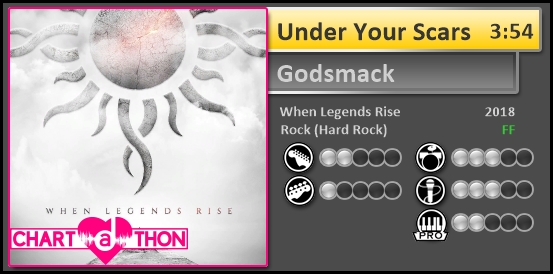 This is definitely not your typical Godsmack song. "Under Your Scars" is a manifestation of issues that lead singer Sully Erna is very passionate about. Dedicated to fellow artists and friends, it aims to showcase that everyone is flawed and no one is perfect. To accompany "Under Your Scars", the band, who has lost a number of fellow artists and friends to suicide over the past few years, launched The Scars Foundation to help raise awareness for mental health issues. The non-profit organization aims to provide resources and educate those that struggle with suicidal thoughts, bullying, addiction, abuse, and more.
A quote from Sully :
"Scars come in all forms. They are both physical and emotional. They're traumatizing and make us fear what people may think of us. We are ALL imperfect in some way, that's what makes us perfect and unique! EVERYONE has something that makes them insecure or embarrassed. Instead of hiding or internalizing them, own them and show them off to the world! Let them empower you so you can be a voice for everyone who can't be. If we ALL wear our scars loudly and proudly, others will follow."
One of my all time favorite songs. I can't help but sing it really loudly everytime I hear it, and it still gives me goosebumps!
Thanks to RubyDanger for guitar/bass and CapnKris and Yaniv for feedback on keys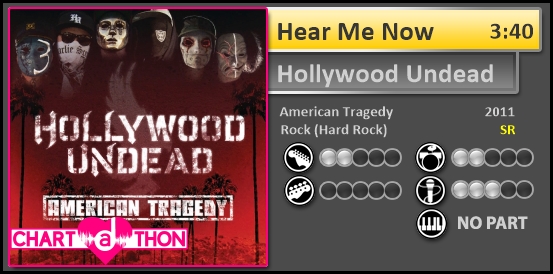 A lot of you, like me, got introduced to Hollywood Undead through Rock Band. Releasing with RB2, as part of a free 20-pack, their song "Young", got me very intrigued with what I was hearing. Found myself playing the song over and over. When "Hear Me Now" came out, back in 2011, I was desperately awaiting official DLC on it. That was the same year I got a beat up old drum set to mess with, and this song was top of my list. I absolutely loved playing this song on my kit! Proud to present a really good song, that I hope others will enjoy playing, as well!
Thanks to RubyDanger for bass and HURevolution4lx for the original guitar chart
If you download these songs, We would appreciate if you could please donate $1 per song or more to the charity, you can find the donate button at http://www.chartathon.com/.