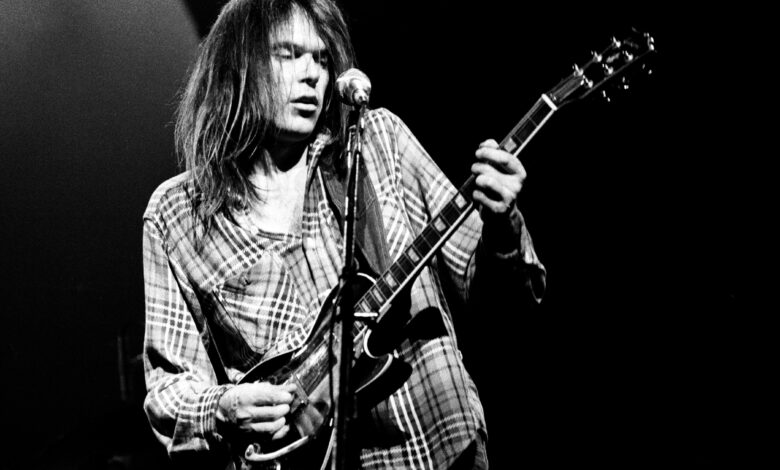 So, as you may know by now, I really like Neil Young.
I've had the honor of authoring a lot of Neil Young classics – such as "Harvest Moon", "Like a Hurricane", the upgraded "Heart of Gold", "Powderfinger" and more. I authored songs from classic albums such as "Harvest" and "After the Gold Rush". When picking songs, mostly I went for the classics. I did snuck in the occasional rarity – like "Love/Art Blues" or "Barstool Blues" – but mostly I chose the most famous and "biggest" songs.
But not now. Not today. In this pack, I don't give a damn if you know those songs or not. I don't care about "popular". This one is for me.
When talking about Neil Young in the 70's, two things are very clear. One: he was an amazing, immense, unbelievably consistent, genius songwriter in the form of his life. For a decade, he was writing all-time classics for breakfasts, with incredible ease. In my opinion, the best songwriter of all time. The second: Neil was also impulsive and unpredictable. He would leave tours in the middle, abolish completed records (like the hands-down phenomenal "Homegrown") just because he didn't feel them anymore, throw away songs on a whim.
Combine those two things, and this is what you get: a huge pile of great unreleased songs. Some were eventually recorded years later, some were played live and only exist in grainy bootlegs, some leaked in a demo state, some weren't recorded at all and just exist in Young's memory, if at all. In recent years, Neil Young's Archives project has given us an invaluable look into the infamous songs vault, in their high quality, definitive studio versions (when they existed, anyway).
This pack is a journey into alternate reality Young. Those songs (and many more) are as good as the stuff on Neil's actual records. Funny to think, but it was often random whims in Neil's mind that decided which songs ended up on all-time classic records, and which were forgotten. If those arbitrary decisions went differently, those songs might be huge classics. But thanks to the archives, we have those songs – and we can enjoy them and this alternate reality.
Since those are mostly unknown songs, I detailed the timeline and the history of each. So let's go!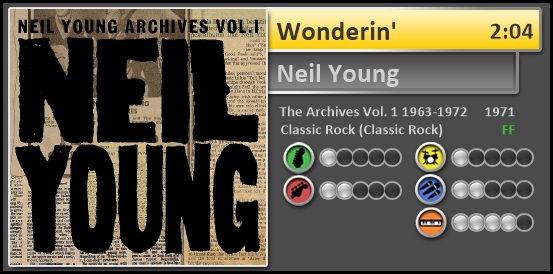 Recorded: 1970
Would have been in album: After the Gold Rush
Opening with this bright, charming tune, "Wonderin'" is classic Neil. This song has been played live often in 1970 (including in the officially released "Live in Fillmore East 1970"), but left off the finished record. It includes some cool piano playing by Nils Lofrgen (a guitar player that Young forced to move to piano, because he felt his guitar playing was too virtuosic for his style).
"Wonderin'" eventually resurfaced and was released in the 80's – Neil's worst period – where a struggling Neil used it for the forgotten album "Everybody's Rockin'" (technically, an album by Neil Young and the Shocking Pinks – yeah, that was a thing). But here is the original 1970 version, as it should be.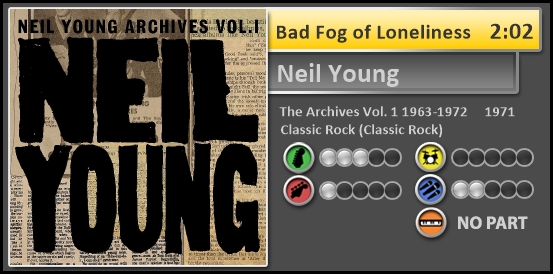 Recorded: 1971
Would have been in album: Harvest
For an unreleased song, "Bad Fog of Loneliness" was surprisingly present in Young's career. It was a live staple, and played in two live records from the 70's ("Massey Hall" and "Cellar Door"). Young was planning to play it on live TV on The Johnny Cash Show, but his appearance was postponed. It was recorded for "Harvest" and attempted again for "On the Beach". It stayed around years later, featured in Young's 2000 DVD from "Red Rocks", played live regularly in 2008 and even 2019. Overall it was played live 110 times – more than many studio cuts – and it even has its own Wikipedia page! Yet it was never released in any actual Young studio album.
The version here was recorded in the "Harvest" sessions with the Harvest band, and would have been a natural fit on that classic album. The guitar riff is very similar to "The Needle and the Damage Done" – maybe that's why it didn't make the record – but it's a classic song regardless.
Recorded: 1972
Would have been in album: Time Fades Away
While "Bad Fog of Loneliness" was ever present in Young's career, "Come Along and Say You Will" is the opposite. It was considered for 1973's "Time Fades Away" – an album of new material recorded live. It was played a handful of times live in the 1972 tour, then dropped and never heard from again. Until this version here was dropped in 2020 as the lead single for Archives Volume II. It's a great song with classic Young melody, short and sweet, and some great playing all around.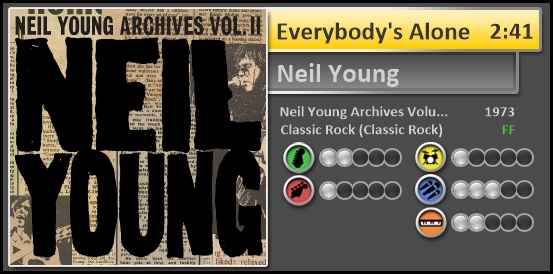 Recorded: 1973
Would have been in album: Tonight's the Night
"Everybody's Alone" was also around for a while. First played live solo by Neil all the way back in 1969, it was attempted for "After the Gold Rush" (the version found in Archives, Volume I), played live once by Crazy Horse in 1970. Then, in the tequila-and-cocaine-fueled "Tonight's the Night" sessions – which saw Young at his lowest singing songs of grief and despair – this song was reattempted, with a much darker twist, as found here. I think it would have been great on the record, and a good fit thematically, but alas Young and co decided otherwise. The song was abandoned (even though it was played live once in Utah in 1997 – very random!) and eventually was released in the Archives series. It might be my favorite of the pack – it's just so damn good!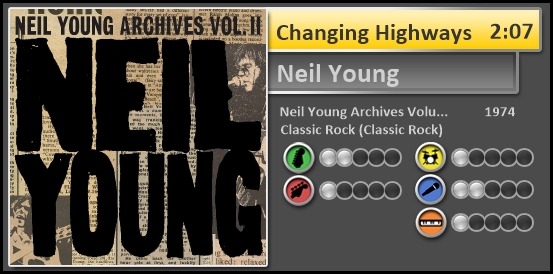 Recorded: 1974
Would have been in album: Zuma
This song, as obscure and minor as it is, is actually an historic milestone in Young's career: it was the first Crazy Horse recording with new guitarist Frank "Poncho" Sampedro, who ended up staying 40 years until 2014, completing the most consistent and well known Crazy Horse lineup. The recording went well, and even though the song was eventually abandoned, it was enough to get Poncho the full time job. It's a great, chill, electric country tune – it was eventually revived and released in 1996's "Broken Arrow", but as always the original is superior.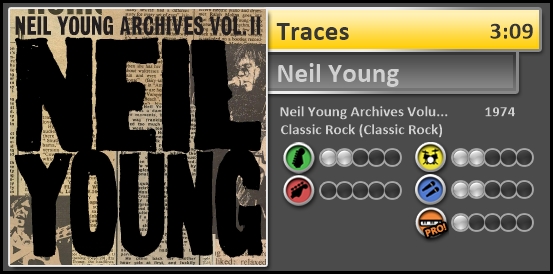 Recorded: 1976
Would have been in album: Long May You Run
Last but not least, my actual favorite of the pack. "Traces" has been around as early as 1973, and was saved for the next Crosby, Stills, Nash & Young album – the follow up to the classic "Deja Vu". It was played live by CSNY in their huge 1974 tour – as documented on the "CSNY 1974" box set – but the album never materialized. It was than attempted by The Stills-Young Band – a mostly forgotten episode in Young's career, other than the phenomenal "Long May You Run" – but didn't make that album either. It then disappeared without a trace (ba-dum-tss!), never recorded or played live again, until it resurfaced in the Archives boxset.
It's a great song, with a classic Young melody, harmonica, guitar solo (which I think Stills play…? not sure really) and some nice drum fills. This version here is played by the excellent Stills-Young Band – with Stephen Stills on guitar and vocals – and shows them at the height of their powers.
That's it for today! I hope you've enjoyed this trip through the more obscure parts of Young's career, and maybe discovered some great new songs. See you next time!