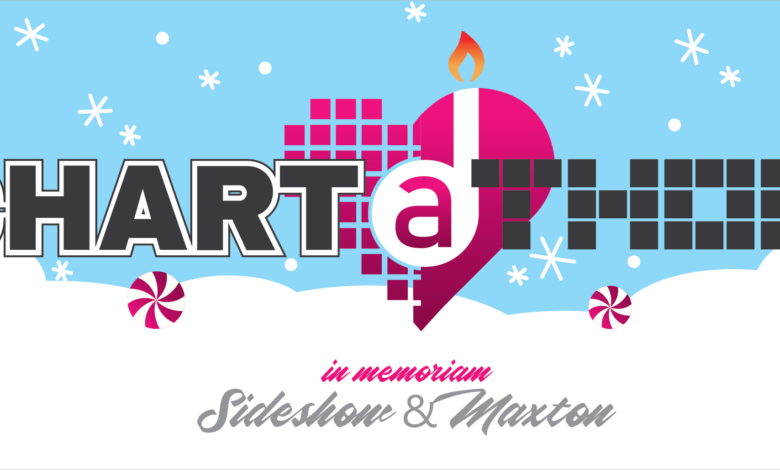 It's finally here! After 37 days and lots of amazing customs, we've reached the end of Chart-a-thon 2021. A huge thank you to all those who have participated, a huge thank you to all of those who have supported the event, and of course a huge thank you to all those who have donated to the American Cancer Society charity!
As we close out the event and the year I just want to say that it's been a tough year for so many… hell, a tough last few years. But seeing people come together for causes like this really give me hope that despite all the difficulties we face, we will continue to push on and do our best to help ourselves and those around us, just as Sideshow and Maxton did.
One final reminder if you haven't donated already or would like to donate more, you can do so here at http://chartathon.com. We ask that you contribute $1 for each custom you downloaded during this event (think of it as buying DLC but for a charity!). Of course you can donate as much as you want and if you cannot financially contribute, that's perfectly okay. We appreciate you supporting the event regardless!
And now, our final batch of customs for this event!
EdTanguy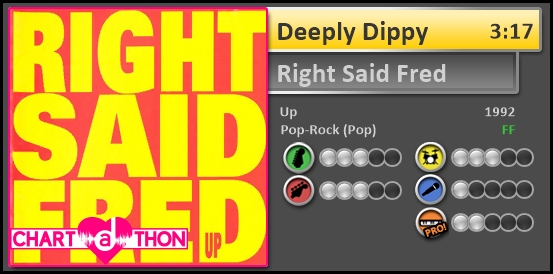 Right Said Fred – Deeply Dippy
RongoIK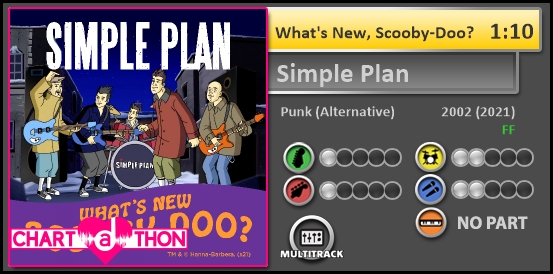 Simple Plan – What's New, Scooby-Doo?
Guitar – JIManji
GhostByob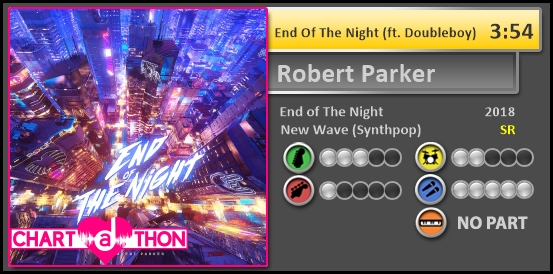 Robert Parker – End of the Night (ft. Doubleboy)
doa


Candlemass – Dark Are the Veils of Death
PikedPike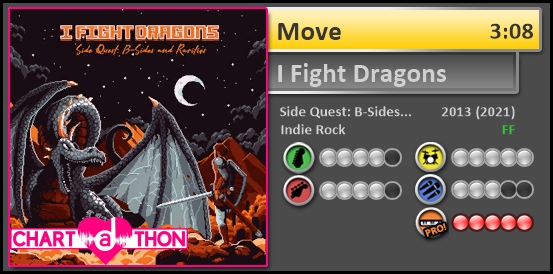 I Fight Dragons – Move
jphn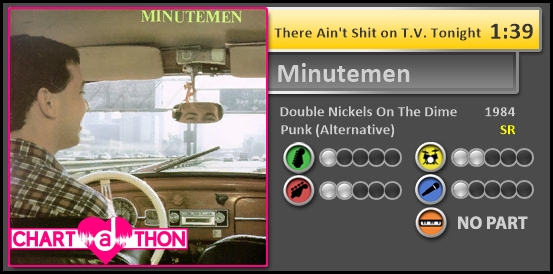 Minutemen – There Ain't Shit on T.V. Tonight

A deep cut from Minutemen's magnum opus dealing with social identity and deception in the media, topics which will forever remain relevant. Expect more Minutemen into the new year!
SuperRiderTH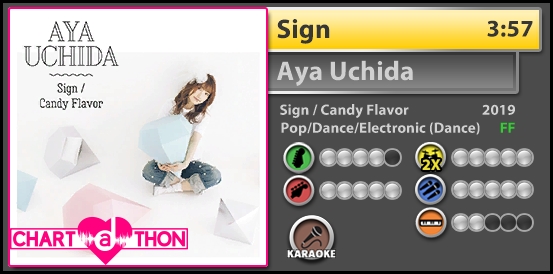 Aya Uchida – Sign

From the anime "The Quintessential Quintuplets" comes the first season's ending song, "Sign" by Aya Uchida! This uh, was going to be released around my birthday, but hey, six months late isn't too bad right? This song can be deceptively hard, with a funky rhythm throughout.
CapnKris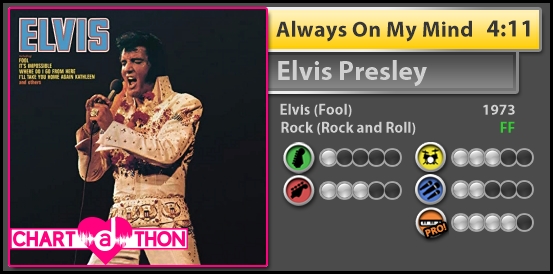 Elvis Presley – Always on My Mind
Video Preview

Always On My Mind is one of Elvis's more Grandiose songs, a orchestral apology to a love once wronged. It was recorded in 1972 and became one of Elvis's standout songs of the 1970's, since then it has been covered by artists such as Willie Nelson and The Pet Shop Boys.

The song is very much about separated love, as Elvis separated from his wife mere weeks before recording the song. But for me the song acts as a reminder that those no longer with us can continue to live on within our memories, and Always on our Minds.
Bansheeflyer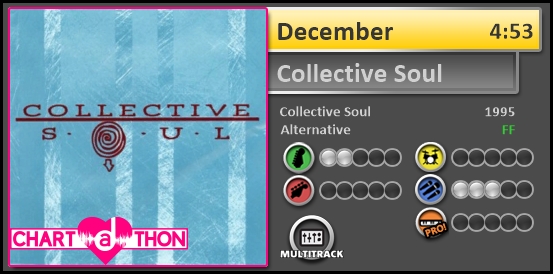 Collective Soul – December

Thanks to something I probably broken this one has been absent in the DB for some time but is now finally back with partial multitracks and many fixes and upgrades! My favorite track off Collective Soul's self-titled album, "December" is slow and easy to play but very catchy and fun regardless. Plus it's literally the last day in December, how could I not?
ThreeAreEss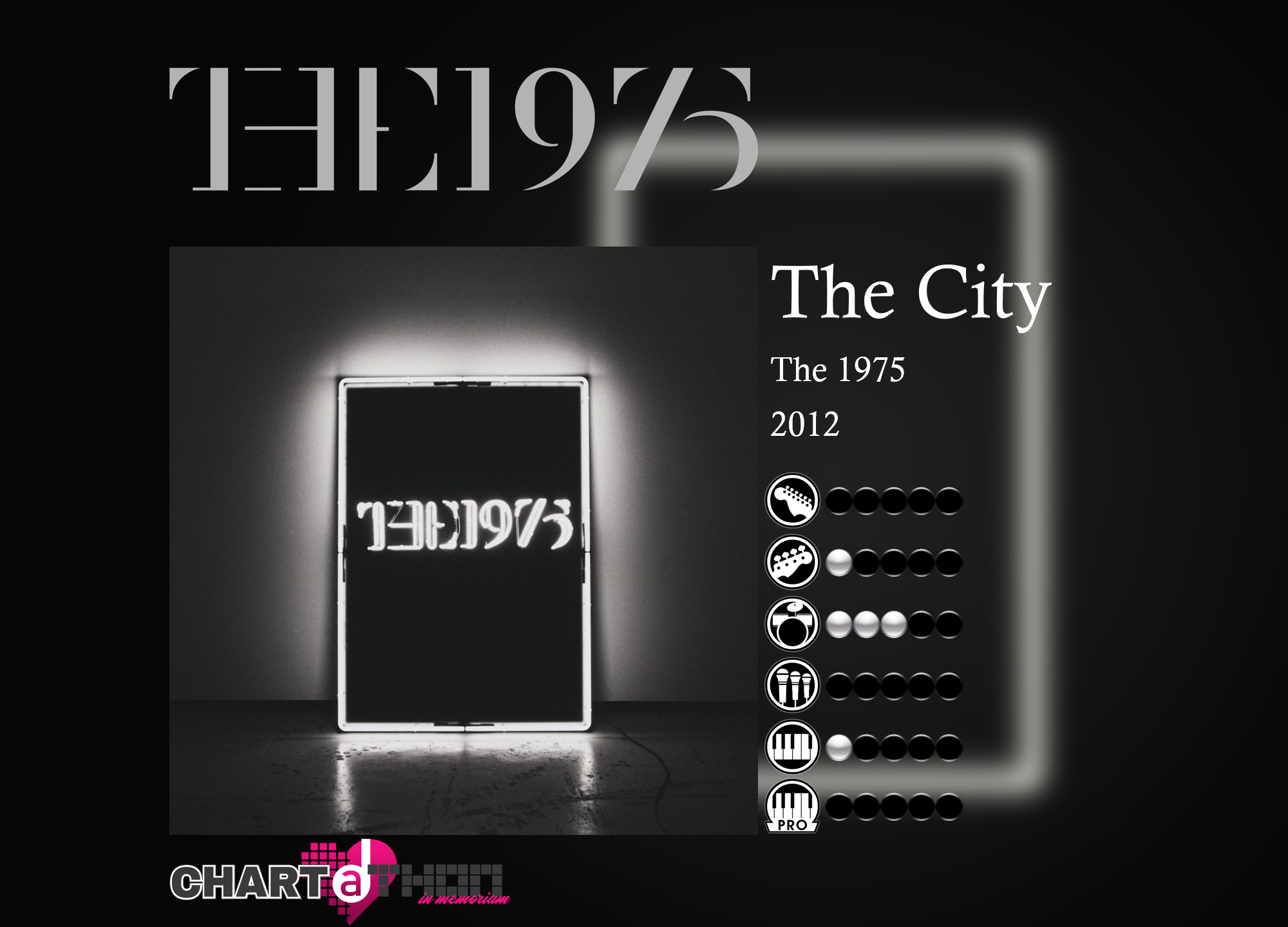 The 1975 – The City

A great track to play on New Year's eve. Enjoy the opener to The 1975's self-titled debut!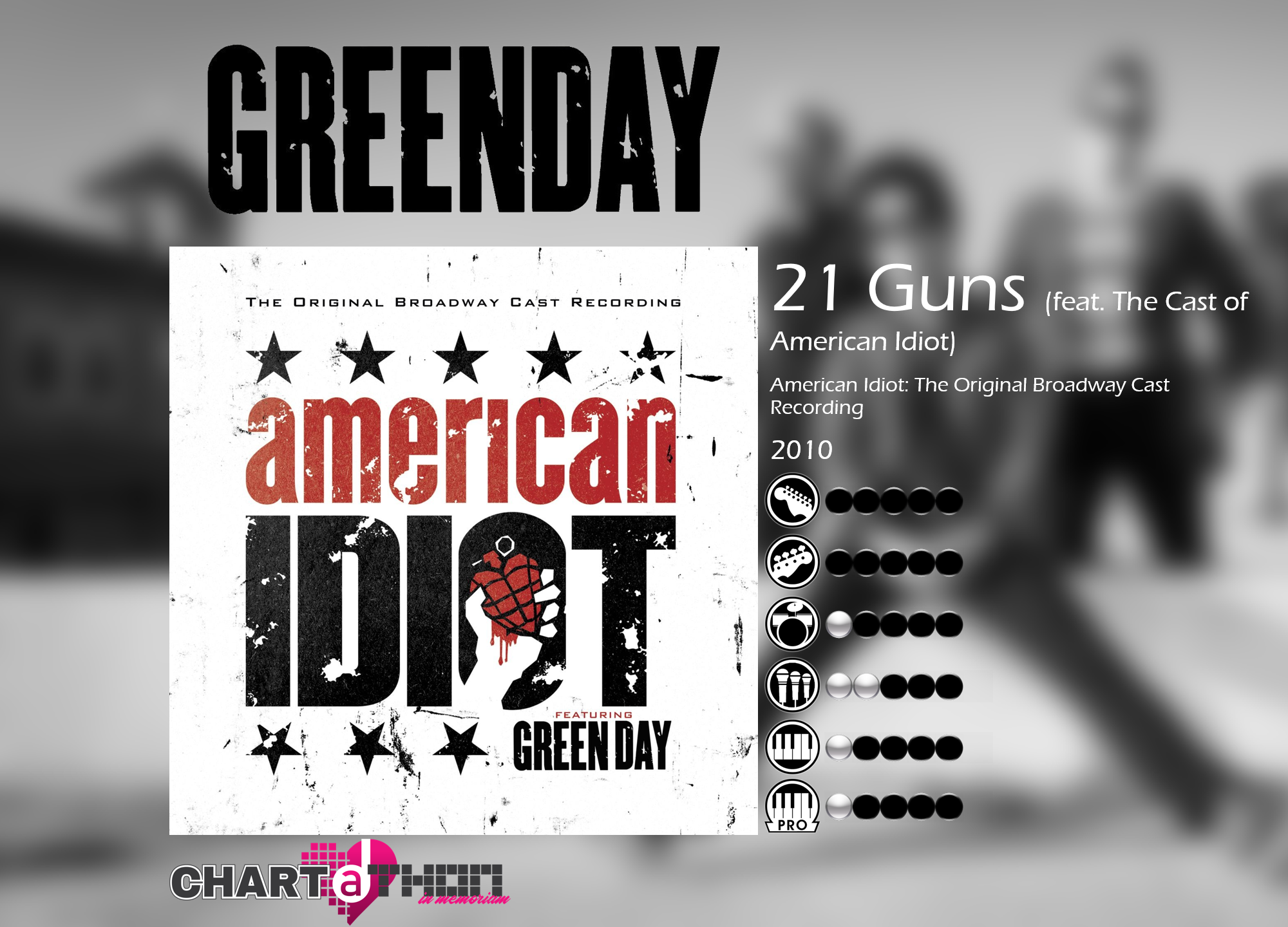 Green Day – 21 Guns (feat. The Cast of American Idiot)

You've probably played the original more than 21 times (don't lie), so here's a beefed up version from the American Idiot Broadway play! Vocalists are in for a treat with this version. Special thanks to Linos Melendi for the help on Pro Keys, Guitar, and Bass!
MrPrezident and SomeOldGuys

Here's a 3-pack of music from the current year.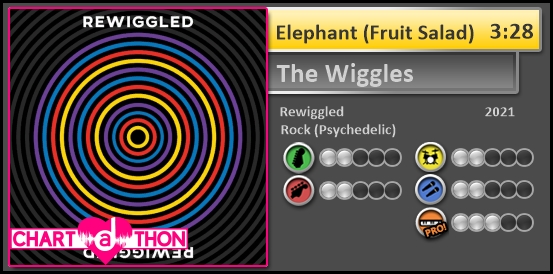 The Wiggles – Elephant (Fruit Salad)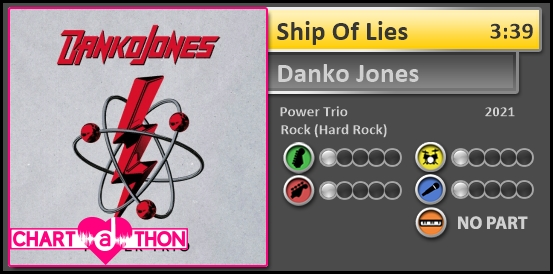 Danko Jones – Ship of Lies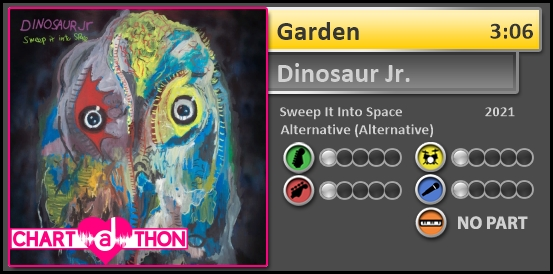 Dinosaur Jr. – Garden
andrew etg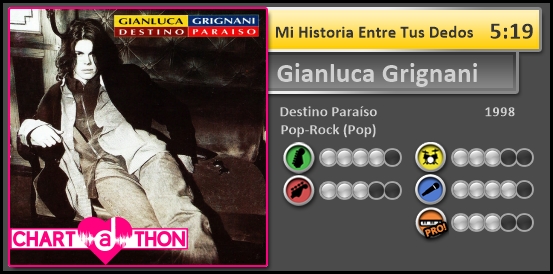 Gianluca Grignani – Mi Historia Entre Tus Dedos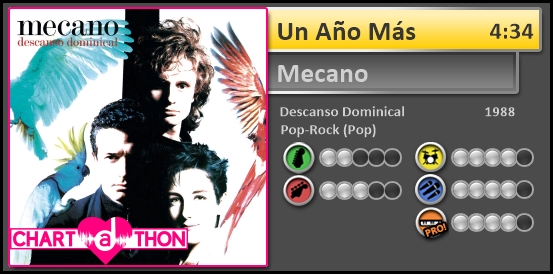 Mecano – Un Año Más
qweflol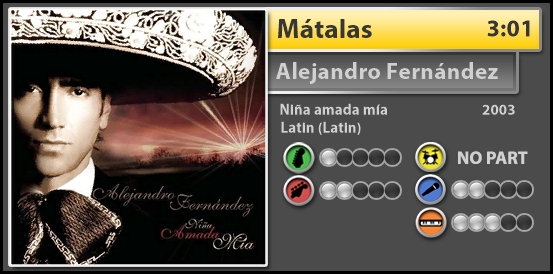 Alejandro Fernández – Mátalas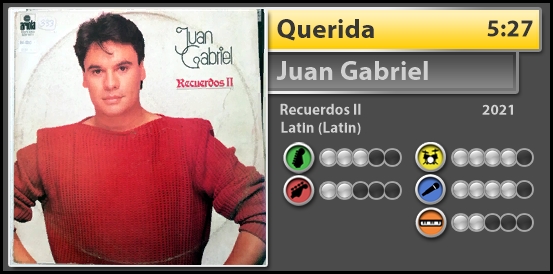 Juan Gabriel – Querida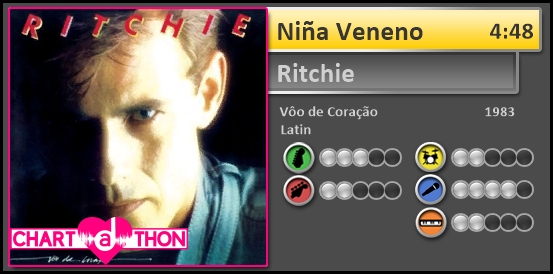 Ritchie – Niña Veneno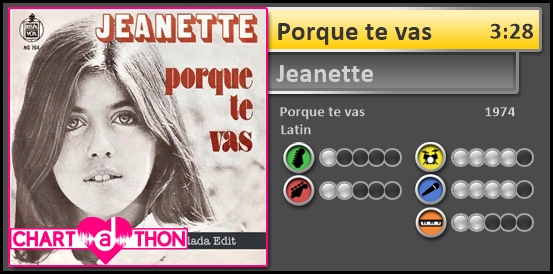 Jeanette – Porque te Vas

Note: Currently the DB links for "Querida" and "Mátalas" are broken – these will be fixed ASAP.
BornGamerRob

Three great 2021 Indie songs to close out the new year in Indie Rock! Don't forget to support these rocker artists as they get more rare as the years push on…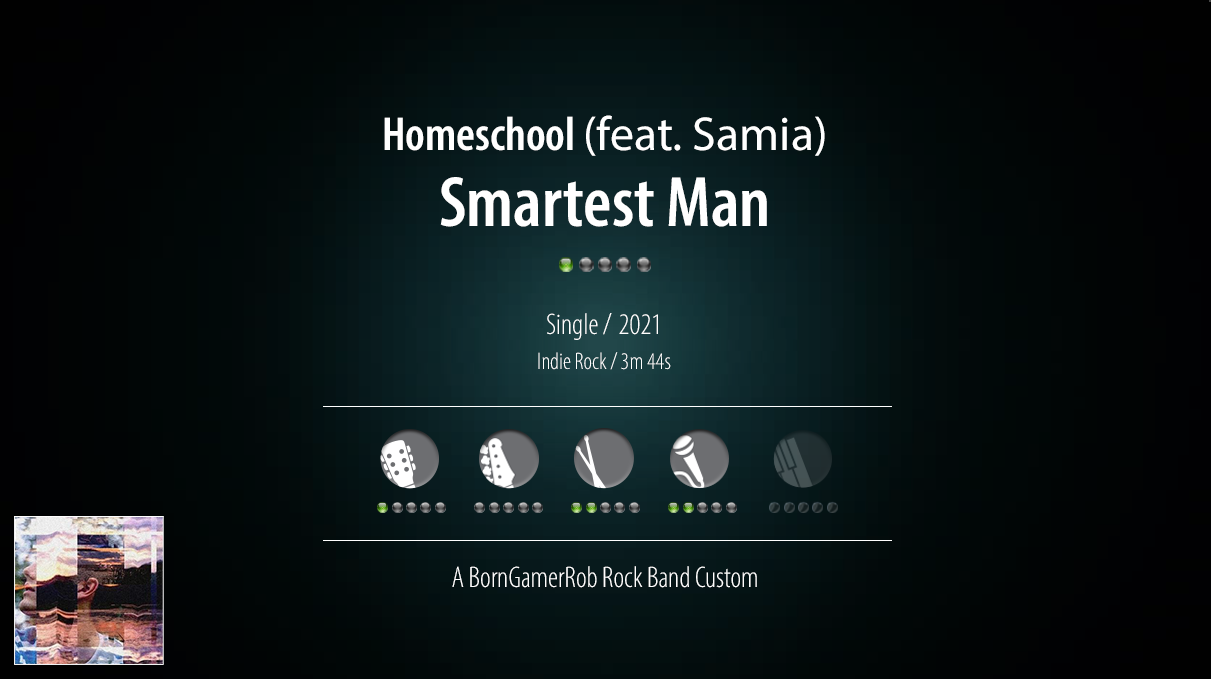 Homeschool – Smartest Man (feat. Samia)

You'll either gravitate towards this song in an instant or you'll leave it behind. And if you leave it behind you'll miss an emotionally charged gem that continues to echo its sentiment for days to come. Part lamentation of what cannot be changed and part hope for what it means to be living, this indie song commands your attention and demands to be heard. A vocal cameo by Samia (daughter of actress Kathy Najimy) lends even more emotion to the song and a counterpoint to the main lead.

The song is relatively straightforward but still a lot of fun to play in Rock Band. Drums are pretty chill but have a few tricks and the vocals are fun to trade off with male and female leads.

Hope you enjoy this little wonder of a mostly undiscovered indie song.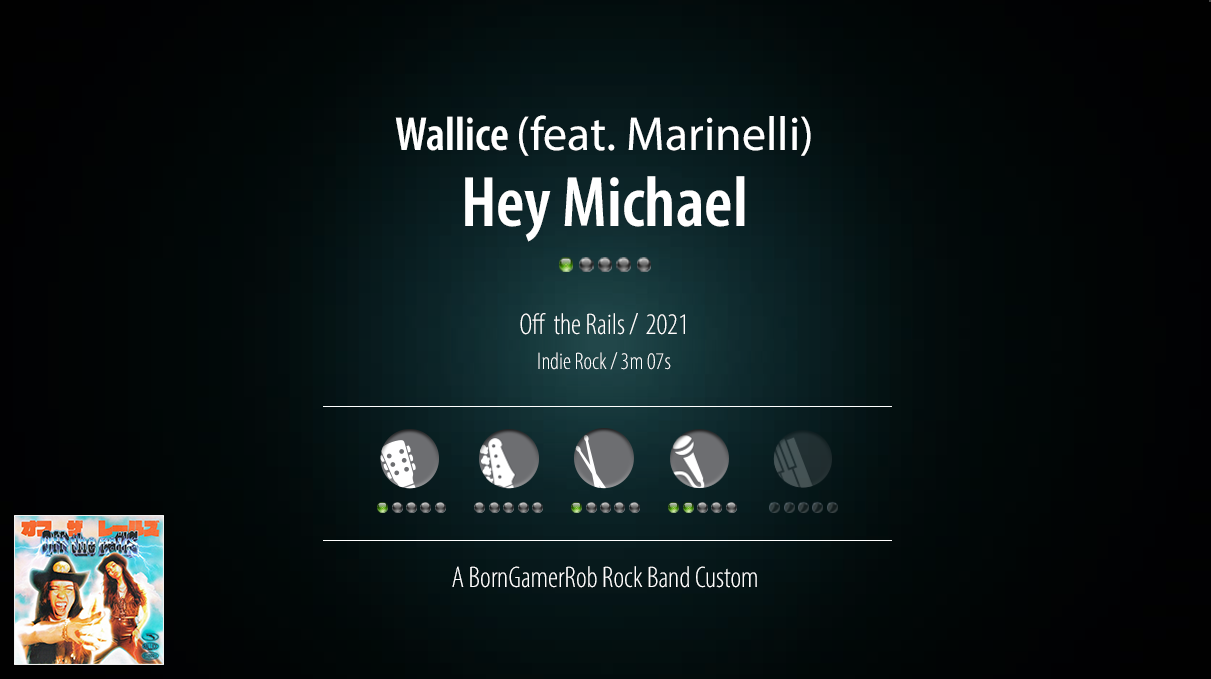 Wallice – Hey Michael (feat. Marinelli)

No one can describe the contents of this song better than the artist herself:

"'Hey Michael' is a revenge anthem for anyone who has encountered a gaslighting, manipulative person. It's what I wish I would have said to all the 'Michaels' I have met in my life. It can be substituted by many names, we all know or have met a 'Michael' though. Somehow the world revolves around them and they just can't catch a break, because they never do anything wrong and it's usually your fault. You should have listened to your gut instinct and swiped left on this Michael."

Nothing hidden here. Take a listen and see if you can find the "Michael" you may know in your life. =-)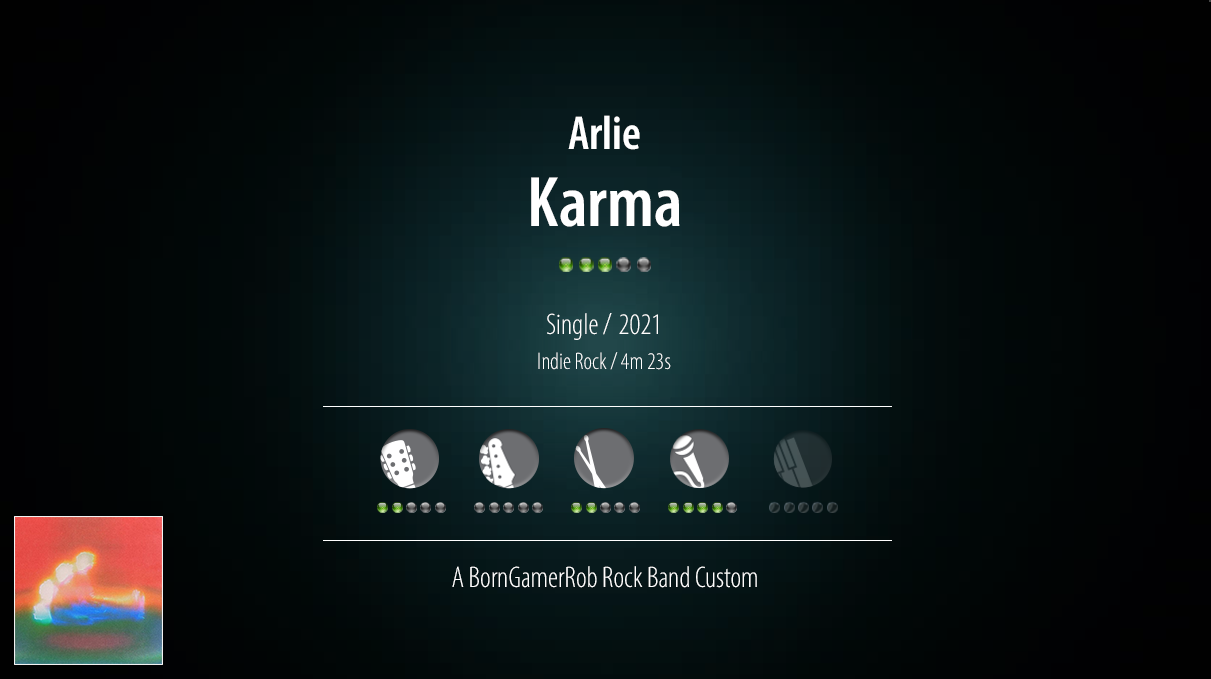 Arlie – Karma

Heard the opening drums and immediately started the chart. And it does NOT disappoint to play this song all the way through on drums. It's not hard, it's just fun. And those are some of my absolute favorite songs to play in Rock Band.

Lyrically this song is strong as well. It has an updated "Brick" vibe to it, with a decision that must be made after a couple finds themselves with an unplanned pregnancy and why some decisions might lead to "a lot of bad karma."
yaniv297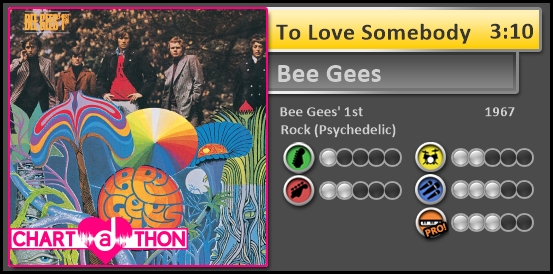 Bee Gees – To Love Somebody

Before Bee Gees were the disco band you're probably thinking about, they were a pretty awesome psychedelic rock band. "To Love Somebody" goes all the way to their debut album, and it's a great classic. In 2017, Barry Gibb himself named it his favorite song he's written, because it has "a clear, emotional message", so listen to the man!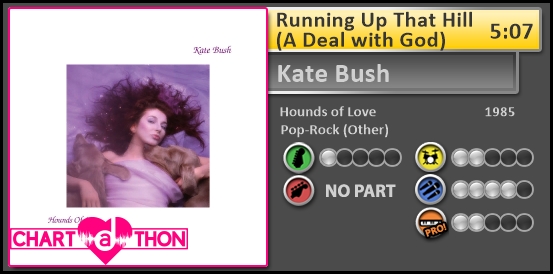 Kate Bush – Running Up That Hill (A Deal With God)

Kate Bush is sorely underrepresented in our DB, so I had to do one! "Running Up That Hill", or "A Deal With God" as it was originally called (the title was changed because apparently using "God" might be offensive) is one of her great classics, opening up that amazing "Hounds of Love" album. I won't pretend it's amazing on every instrument – drums are repetitive, guitar just joins near the end – but it's a classic song that's a blast to sing and there's a lot of synths on keys.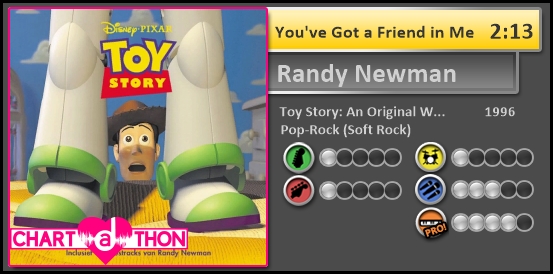 Randy Newman – You've Got a Friend in Me

Randy Newman is a great legend, and honestly I hate it when his legacy his reduced to "the Toy Story guy". But hey, that Toy Story song is pretty good! And for whatever reason nobody charted it yet, so there we go. A great tune you all probably recognize from the classic movie, blast to play on every instrument, very tricky on pro keys.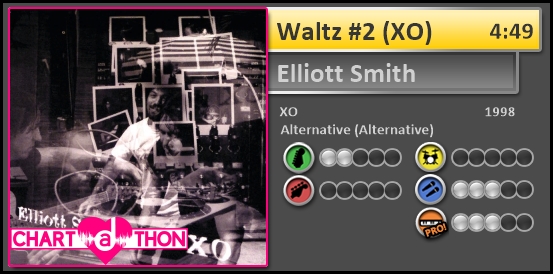 Elliott Smith – Waltz #2 (XO)

Another underrepresented artist and another song I was shocked nobody did yet. Elliott Smith is a legend and that's one of his greatest songs, especially out of the non-acoustic ones (hence better fit for RB). There's a lot to discuss in this song, and this isn't the place to get into lyrics interpretations (I believe it's about his dead mother, but there's so much to it), but anyway, if you like folky singer-songwriters this is a must have.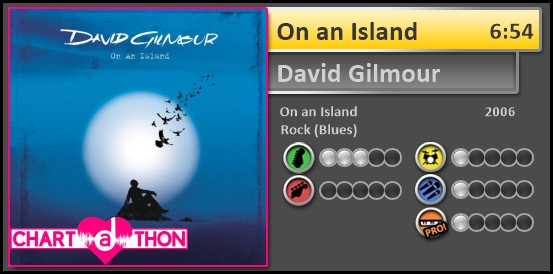 David Gilmour – On an Island

David Gilmour's 2006 album "On an Island"' isn't a masterpiece in any way – it's certinaly a lot less urgent than most Pink Floyd recordings – but the man has never lost his touch for melody or the guitar. "On an Island" is mostly an "ode to good life and loving my kids" kind of album, but Gilmour's still got it, and this title track has it all – from a great melody, beautiful harmonies from David Crosby and Graham Nash themselves, and above all two absolutely epic guitar solos. The second solo (honestly the main reason I charted this song), is in my opinion among Gilmour's all time epic solos – and competition is tough. Rest of the band mostly gets to relax but each instrument has nice bits. Give it a go!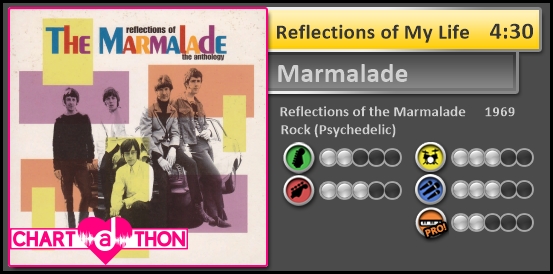 Marmalade – Reflections of My Life

Marmalade might not be one of the all time greats, but they did score one huge hit single with "Reflections of My Life". A gorgeous psychedelic ballad, I've been purposely saving it for the end event because the lyrics just work too well. It also has a gorgeous, half-backwards guitar solo, amazing harmonies and strings, and generally it's a hugely underrated songs. For me it's one of the best songs of the late 60's era, and I'm very happy to bring it to the game.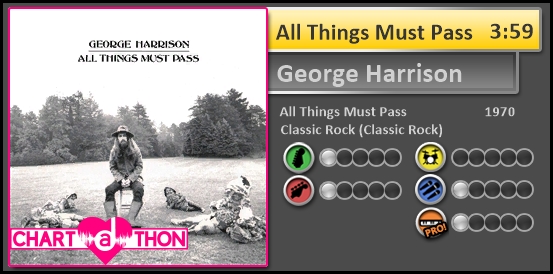 George Harrison – All Things Must Pass

Last but not least, when I thought of "All Things Must Pass" as my final Chart-a-thon song, I just knew it's the one. Anyone who ever listened to the lyrics will know why. It probably doesn't need too much introduction – one of the best and most iconic Beatles solo songs, one of the greatest classics George Harrison has written, title track of a classic album, and amazing song all around. "All things must pass/None of life's strings can last/So I must be on my way/And face another day". Says it all, really.
farottone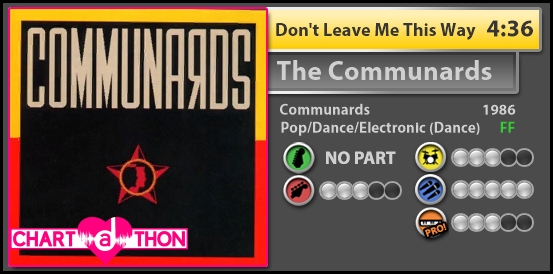 The Communards – Don't Leave Me This Way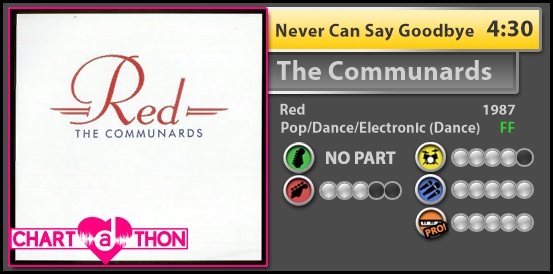 The Communards – Never Can Say Goodbye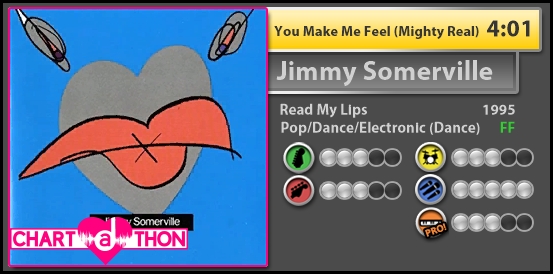 Jimmy Somerville – You Make Me Feel (Mighty Real)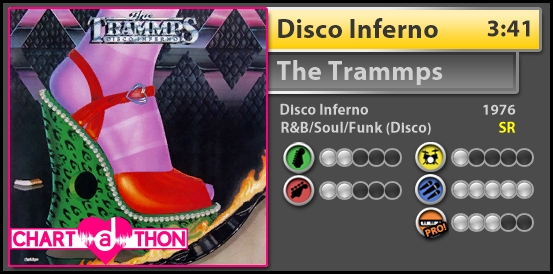 The Trammps – Disco Inferno
Drums and bass by DemonUnicorns
Thank you all once again for joining us in Chart-a-thon 2021. We hope you have a successful and happy 2022 and look forward to another great year of customs!