Releases
Kamotch's 100th-Song Celebration Pack and April Announcement!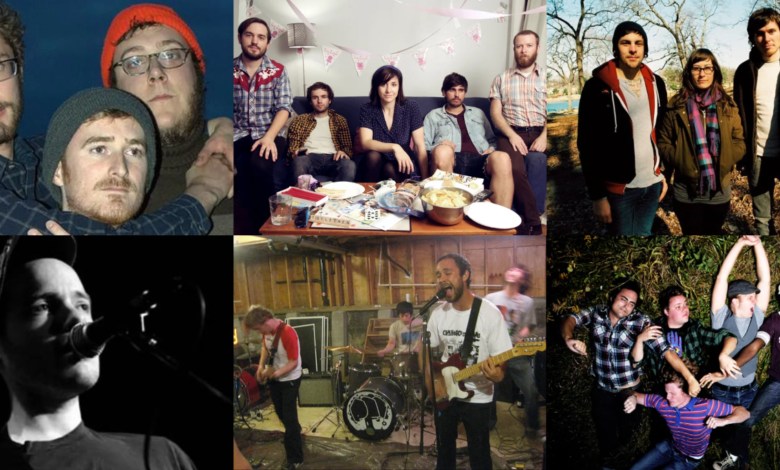 Hello all! Kamotch here back again for another monthly-ish release! This particular release is a pretty special personal milestone with me finally surpassing 100 custom songs in the database! When I first started brainstorming how to celebrate this momentous occasion, I had a few ideas. I wasn't sure if I wanted a pack or a single song to hit the 100 mark. But with my recently established monthly packs, it didn't make sense to cut back to just one song. Plus I can't think of any particular song that would stand worthy above all else.
So I considered what the most appropriate pack of songs would be. I've let it known before that the vast majority of the time, I make customs primarily for myself. But to some extent I always end up making compromises when it comes to song selections. Despite this, I know I'm still unlikely to ever top any most-downloaded lists. But I still loosely monitor download patterns for my newer releases. I know the Rock Band customs community isn't exactly in its heyday anymore, but some of the numbers can be a little disheartening. It's nice when other people share similar music tastes with you, so I'm always hoping for the best.
With this pack, however, my main goal isn't to put out songs people already want, but to introduce the community to bands/songs I feel deserve more recognition. These artists are all first-timers in the database, and — true to fashion — I did try to pick songs that I felt would appeal to the majority rather than my actual favorites. Still this is a very solid representation of my music taste, and I think after 100 customs it's time I give them the credit I feel they deserve! It helps to have this extra exposure writing posts for Rhythm Gaming World as well.
---
Hard Girls – Major Payne
I saw this band open for Jeff Rosenstock when I first saw him in concert back in 2016. I prepped myself for the concert by listening to Isn't It Worse, their only album available for free online at the time. This is the closing track on that album! It was also the closing song during their set AND the only song I knew at the time that they played! Was hoping for at least one more song off the album. Anyway, the drummer is wild. I cannot finish this song on drums! It's not so much the complexity but the stamina required for it. If someone beats it (or somehow gold stars/FCs it) be sure to let me know!
Laura Stevenson and the Cans – Master of Art
It's been a while since I've released a song from a female artist, so I'm happy to include Laura Stevenson! Technically another artist I learned about through their connection with Jeff Rosenstock, but Laura's talent is immense and she deserves all the recognition in the world! There are a few songs I would probably put in front of this one on my favorites list, but this just felt like the song that best represents her style. She rides a line between folk and rock, and this is a good mix of both.
Lemuria – Christine Perfect
Female vocalists continue to represent! This is an incredibly catchy song. When I saw them perform live, I was still stuck on their previous album. But when they played this song, I knew this was a hit — at least in my circle anyway. Their lyricism leaves something to be desired, but dammit they know how to write hooks! It's an overall fun song to play. I look forward to charting more of their stuff. (Yeah they opened for Jeff Rosenstock, what of it?)
ROAR – I Can't Handle Change
Seeing this band live was incredible. For studio releases, ROAR consists of a single person (Owen Evans), but for this tour, he called on fans of his to volunteer to be part of his touring band. Whoever the man who drummed that night was, I applaud him. Elevated every song to a new level! I don't have much fondness for many other songs by the band, but if that concert was recorded and made available, I'd be all-in on every track. (Yes it was the same concert as Lemuria, I don't see how this is relevant!)
Shinobu – Not Gonna Happen
Unfortunately I haven't seen this band live, but I hope to someday if they ever reunite! Seriously, I would say that Shinobu is currently one of my favorite bands. I listen to a ton of their stuff and, like Lemuria, they know how to write hooks. In 2010, they released a 30-track compilation album of previously unreleased tracks that included alternate versions of a ton of their songs. I heard these versions of songs before hearing the originals in a lot of cases. This track is one of those cases! I can't even listen to the original because it's too vastly inferior. Who knew upping the tempo could make this big a difference? By the way, the singer/guitarist of this band is the guitarist of Jeff Rosenstock's band! But hey he's also the guitarist of Hard Girls! Isn't that a more fun connection?
Wildlife – Sea Dreamer
So how does this band relate back to Jeff Rosenstock? Well actually it doesn't! Yes this is the lone song in this release that has no significant connection to Jeff. But it does come with a funny-ish story. Back before Arcade Fire's The Suburbs was released, there were supposed "leaks" circulating online. Someone (possibly someone affiliated with the band) had uploaded the album Strike Hard Young Diamond replacing the track names with the already-announced track names of the Suburbs album and distributed it to various places on the internet. Anyway that's how I learned about this band! Glad it happened because this song and many others from the album were bangers.
---
And that just about wraps up this release! I sincerely hope that people check these songs out. I had intended on including preview videos as well so people would be more likely to sample the tracks and potentially download. Unfortunately I couldn't have them done in time, so look forward to those on the individual song pages soon! (I also considered Rick Rolling people with "preview" links for April Fools, but I didn't want people to get the wrong idea about the tracks.) Which reminds me, I do have one more bonus thing to share! Now, I don't like to announce specifics this early in advance just in case Murphy's Law comes into play, but I am currently hard at work finishing up an actual full album release for this month!
*Built to Spill – Built to Spill (1995) FULL ALBUM*
That's right! Built to Spill infamously included a hidden track on their album There's Nothing Wrong with Love that included snippets of demos they were recording for their next record. This would go on to be their massively popular self-titled album released on August 5th 1995. As a fun bonus for this month, I've included that hidden track as a tease for what's to come.
Built to Spill – Preview
The songs included on the preview are, in order: Kick You in the Head, Hurt My Leg, What You Wanna Be, and Midnight Star. Now these are only short snippets, you'll have to wait until closer to the end of the month before getting the full versions of the tracks. They'll also be much more polished considering they're not demos. But I hope you're excited!
~Kamotch