Releases
Chart-a-thon 2021 Day 30, Slot 1: Elvis Costello Deep Cuts!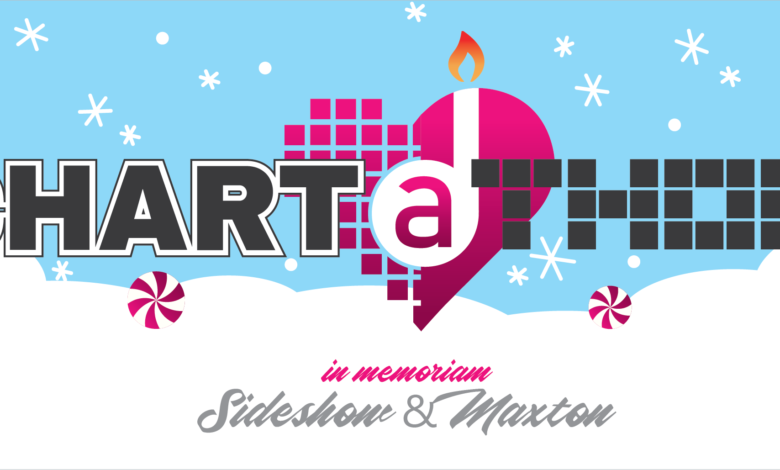 Hello!
So Elvis Costello is one of my all time favorites, and certainly an artist without enough representation on our game! After the previous pack I did – back in March 19 – was all about the album "This Year's Model" and included 5 songs from this great album, this time I decided to give the attention to his later work, and his string of particularly great 80s albums – "Armed Forces", "Imperial Bedroom" and "King of America" (I also really like "Get Happy" and "Trust" even if they aren't represented here! Gotta leave something for next time I guess…). This isn't a hits-focused pack, but just me choosing my favorites.  So let's go!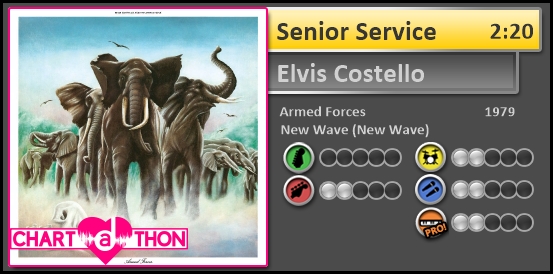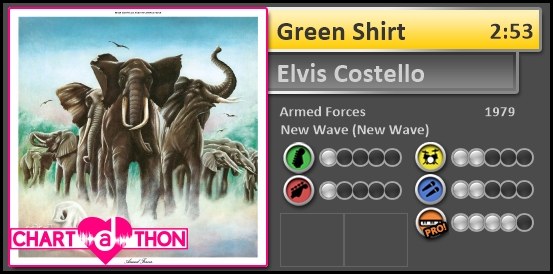 "Armed Forces" is the direct followup to the aforementioned "This Year's Model". Following such a masterpiece might be an issue to some, but not Costello – only took him one year to deliver this follow-up which rivals his previous work in many ways. "Armed Forces" is more poppy, more dancy, but also more terrifying and paranoid and pushes some new territories. The two songs we have are both very weird, but also insanely catchy in their own way – "Senior Service" with the organ stop-start groove, "Green Shirt" with those abrupt snare hits – and they're both just weird and fascinating and great to experience in game.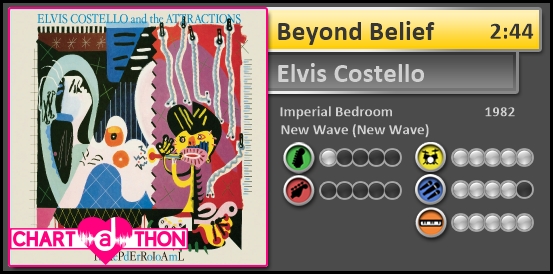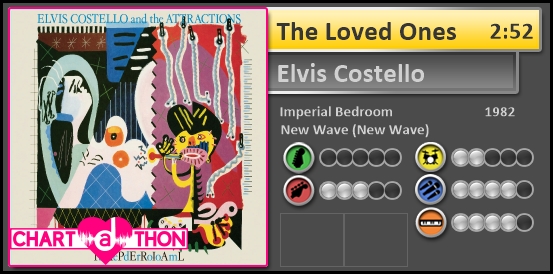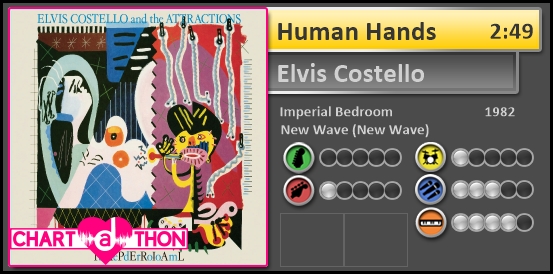 Jump ahead to 1982's "Imperial Bedroom" – yet another masterpiece from Costello. Here's what the New York Times said back in 1982… "the music is a sumptuous melange of pop styles, from Beatles-baroque to Phil Spector Wall-of-Sound to torch-song intimacy. The lyrics find room for heartfelt sentiments as well as dizzying word play. Mr. Costello revealed earlier this year that his favorite singer is Chet Baker, and his vocals have taken on something of Mr. Baker's worldly melancholy, utterly innocent of self-pity. Anyone who doubts that Mr. Costello is the finest songwriter churned up by rock's new wave should start here".
Amen!
So we start with album opener "Beyond Belief", which is my favorite, and another weird one. Guitar and bass are pretty minimal, but drums absolutely go hard on it – drummer Pete Thomas abuses his drum kit, but is also very low in the mix, leaving his drums a distant storm underneath Costello's low-key vocals. And the keys do go nuts too at some points. It's an entire journey in 2:34 minutes – with so many lyrics, melodies, but it all just becomes this huge perfect thing. Love that one.
Next up, the pair of songs who open side 2 – "The Loved Ones" and "Human Hands". I've always listened to them together and thought of them as a pair, and I knew if I chart one, I have to do both. So I did, and both are an absolute blast to sing. Clever melodies, great choruses and all around great performances from the band.
Note to keys players: the "Imperial Bedroom" songs only have regular keys, not pro. Because honestly, Steve Nieve goes insane on those tracks, and properly transcribing pro keys is simply beyond my abilities (or would take way too much time). This is honestly the main reason I haven't authored those songs years ago, as I love them so much! But I finally decided it's better to have those versions with all other instruments (And regular keys) than to have nothing. So I apologize for snubbing you guys – if anyone feels like doing pro keys for any of those, feel free to contact.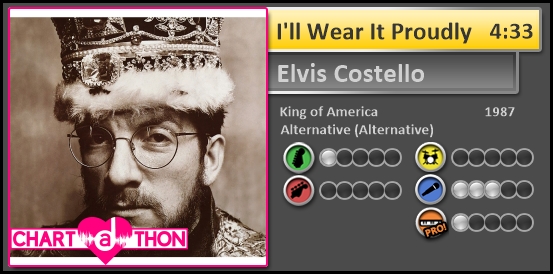 Last up, "King of America" is sort of Costello's country album. It features a different backing band – rather than the usual Attractions, this time it's a country based band dubbed the Confederates. The whole album is great, but for me "I'll Wear it Proudly" stands out – because of the great lyrics, because of this chorus, because it's so damn touching. It was also covered by none other than Radiohead, played live in 1999 – quite a choice, considering it's a deep cut from Costello's roughly 5th most popular album. So I'm not the only one who's been impressed by this great tune – and maybe you'll like it too!