Releases
Richard and Linda Thompson 4-pack!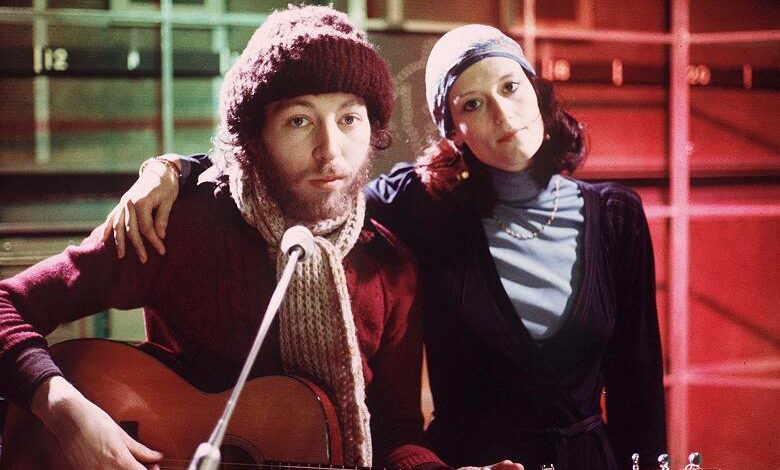 Hey everyone,
Today I have a special treat for everyone, but especially guitar players!
I'm happy to release the first ever custom pack for one of the world's greatest and most underrated guitar heroes – the mighty Richard Thompson. You might remember "The Way That it Shows" which was RB DLC, and included some epic guitar as well. Thompson was a part of the classic band Fairport Convention, and when they split up he teamed up with his then-wife – the marvelous vocalist Linda Thompson – to deliver a string of great albums.
While the awesome guitar playing of Richard is surely the highlight of the pack gameplay-wise, there's a lot more going on here. Richard Thompson is also a phenomenal songwriter, and each of the songs here is an amazingly written piece of music. And Linda's vocals are so beautiful and precise, the soul she puts into song like "Walking on a Wire" really make them all time classics. So let's go!
Thanks jphn for reviewing all those tracks!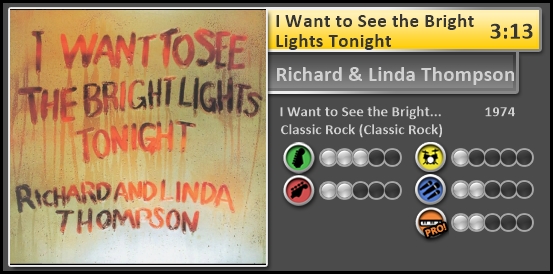 We kick off with "I Want to See the Bright Lights Tonight". The classic title track of the Thompsons debut album as a pair remains one of their most recognizable, and best tracks. Sung beautifully by Linda Thompson, it's a tale of a girl who's been working all week and getting ready for her big night out. It's the one song in the pack where the lead guitar takes a back seat (but still has some awesome licks), but an ensemble of wind instruments fills the song nicely and creates its signature sound. It's an all-time rock classic.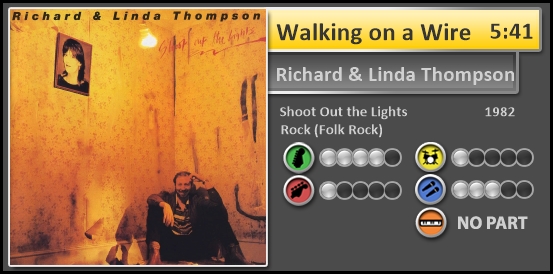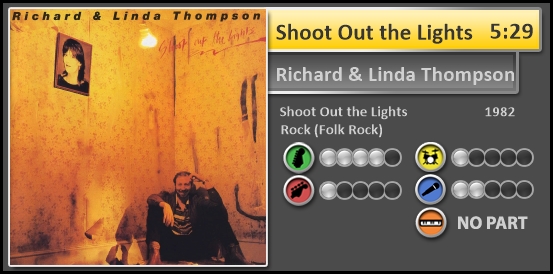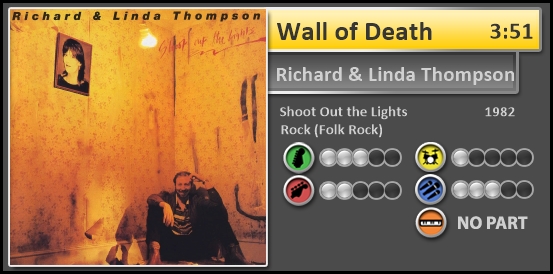 Moving on, we have three songs from the classic 1982 album "Shoot out the Lights". This would be the last album made by Richard and Linda together – their relationship was having major issues during the recording, and by the time the album came out the pair was separated. But they left us with this all-time rock classic. In the words of Linda herself: "We both were miserable and didn't quite know how to get it out. I think that's why the album is so good. We couldn't talk to each other, so we just did it on the record".
"Walking on a Wire" is one of Thompson's most beautiful ballads. It's a heartfelt melodic song in which both Thompsons shine – Linda delivers one of the most heartfelt vocal performances of her career, and Richard's lead guitar track is just phenomenal, including two great solos. In "Shoot Out the Lights", Linda takes the back seat as Richard delivers this powerful rock anthem, which includes some absolutely bonkers guitar work and two lengthy solos.
Finally, album closer "Wall of Death" sees the two Thompsons harmonizing beautifully, with some more great guitar work from Richard. Despite the ominous title, this is actually a fairly celebratory song – the "Wall of Death" is the name of a theme park ride, which the song uses as a metaphor. In the words of critic Michael Huemann, the song "'emphasize the pleasures of those fast rides that scare the hell out of us, as opposed to the rides that just let us float along contentedly… Better to go out in a blaze of glory, the song suggests, than to sit around waiting for your heart to stop ticking. It seems like a morbid song, but it really isn't. Richard Thompson is not wishing for death; rather, he's embracing the very life that has brought him both fame and failure, success and suffering. The message, in short, is simple: enjoy the ride." 
So I hope you do enjoy the ride of those songs. I've had an absolutely great time working on them, and all 4 will definitely enter my Rock Band rotation. Hope you enjoy them too, and see you soon!