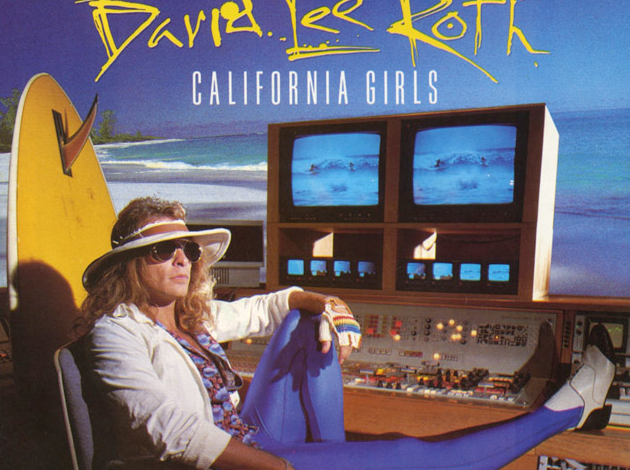 ---
Switzerland's most successful hard rock band, Krokus, enjoyed international popularity in the 1980s and onward for their aggressive, straightforward variety of European metal. The group found success both at home and abroad in the early '80s with the platinum-selling albums Metal Rendez-Vous, Headhunter, and The Blitz. Despite enduring death, illness, lineup changes, and the rise of grunge, the band soldiered on well into the next century but officially ceased operations in 2021 after a worldwide farewell tour.
KROKUS 3-PACK
A solid 80's hard rock 'n' roll song with a magnificent hook, though the lyrics may seem cliche by today's standards — The Blitz captured the fire and intensity of the band and "Boys" was a huge hit for the band.
Writing duo Bryan Adams and Jim Vallance originally wrote "Boys Nite Out" for Bryan's 1984 "Reckless" album, but were approached by producer Bruce Fairbairn and convinced to give the song to Krokus instead. Bryan's manager Bruce Allen reportedly 'hit the roof' when he heard the news as he loved the song and wanted it for "Reckless".
'83's Headhunter took the hard rock sound Krokus had been cultivating and cranked it up another notch, their sound was louder and heavier than had ever been before. "Stayed Awake All Night" is a cover of the BTO song written by Randy Bachman, with a musical interlude that features a driving rhythm behind an understated guitar solo.
Bassist Chris von Rohr was dismissed from the band shortly after the album's release after leaking embarrassing information to the press about the band's lifestyle, and drummer Steve Pace left the band around the same time. Despite the album's success, the line-up changes caused turmoil and caused the band to miss festival dates.
When it comes to Krokus singer Marc Storace, the elephant in the room is the voice that makes AC/DC sound like their Australian cousins — a fact that was swiftly noted by fans and the press. "We took those comments as a compliment," said Storace. "People are comparing me to David Lee Roth and Bon Scott, I couldn't whistle one note of a Van Halen tune!"
Undeniably, yes, it sounds like AC/DC but with smokin' tracks like "Long Stick" you would be forgiven for thinking it was better than anything made after For Those About To Rock. (JUST KIDDING RUBY)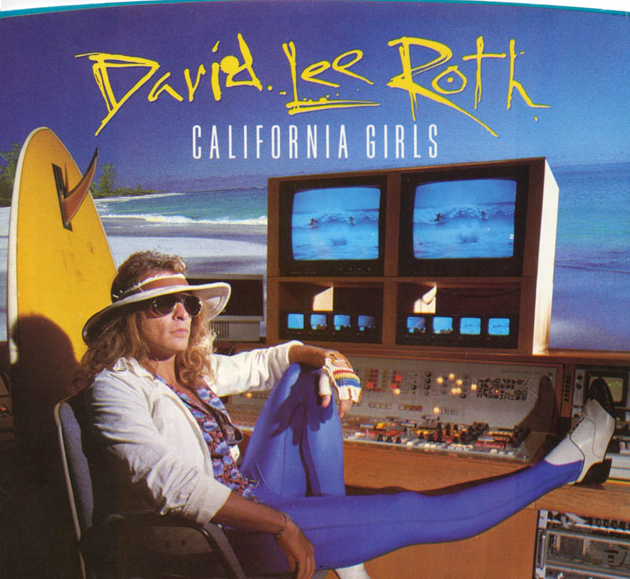 DAVID LEE ROTH 3-PACK
Best known for fronting Van Halen, "Diamond Dave's" solo story begins shortly before his days in the band ended, when he released 1984's 'Crazy From the Heat'. The EP contained two notable covers, "Just a Gigolo/I Ain't Got Nobody" and "California Girls" which were accompanied by humorous videos that included Dave in a fat suit, beautiful models and either monkeys or little people (usually both).
Originally written by Brian Wilson and Mike Love of the Beach Boys, both David's and the original version reached number 3 on the Billboard charts (with David eventually outselling them in 2010). David recruited original Beach Boy Carl Wilson and Christopher Cross to sing the harmonies.
"It was dreamed up at the beach on a dull afternoon. I'd had these songs in my suitcase for years but couldn't figure out which ones to record or when I would possibly have time to do an album. 'California Girls', 'Easy Street' and 'Coconut Grove' are right from Van Halen's bar time. The whole thing was done in four days."
Skyscraper reflects Steve Vai's continued partnership with David Lee Roth, and gave him another huge top 10 hit with 'Just Like Paradise', and a video showcasing his love of mountain climbing. 'Paradise' features heavy hooks, power chords and tight harmonies, but favours heavily towards the dance/pop-rock trends of the late 80's.
Diver Down was the band's least favourite album, as only three tracks are original instruments, four are original compositions and five are cover songs. Most fans, however, love the originals and the covers! It was the fastest selling album they had released, the easiest to record (completed in 12 days), and the first to sell one million copies before the tour had begun.
Eddie Van Halen recalled "Dave came up with the idea, 'Hey, why don't we start off the new year with just putting out one single? He wanted 'Dancing in the Streets'. I said, look, if you want to do a cover, let's do 'Pretty Woman'. We went to Sunset Sound in L.A. and two weeks later we had the album… it was a lot of fun!" Although perhaps not as strong as other covers from the Dave era, 'Good Times' is a straight take on the Kinks original.
Merry Christmas from Some Old Guys!
We will be back with more content later this month.
If you download these songs we would appreciate a donation of $1 or more for Chart-a-thon. http://www.chartathon.com/