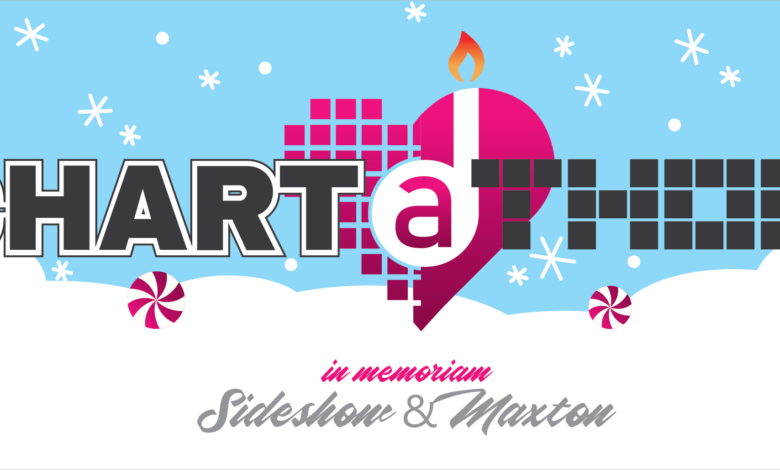 Good afternoon, Yacht Rockers! I'm very happy to be a part of the 2nd Chart-a-thon event for C3/RGW. Today my friends and I bring you a 5-pack of Boat Rock classics, some familiar tunes from decades past. Hopefully everyone has heard at least one or two of these songs, and if you're like me this is the kind of content that gets a permanent spot in the custom collection. So sit back, relax, set your animations to [mellow] and open that bottle of wine — let's get down to business!
A hidden gem on the tenth studio album from rock legend Bob Seger, backed by the legendary Muscle Shoals Rhythm Section (and not the Silver Bullet Band as the album title suggests), it helped propel the album into 6X Platinum status and make 1978's Stranger in Town one of my very favourite albums of all time. What makes this song stand out for me are the lyrics: pure, profound, poetry. Like the call to "Fire me up with your resistance", the song and the message grow louder with each crescendo, the singer is inspired to keep searching for answers and meaning, 'till it shines'.
Guitar & Bass charts by RubyDanger
A dramatic, slow burner from English hard rock supergroup Bad Company, from their outstanding debut album. This song is technically a cover of an earlier song by Mott the Hoople, although guitarist Mick Ralphs wrote and recorded both versions, the version on Bad Company is longer and was expanded to include more instruments. Singer Paul Rodgers was one of the most impressive blues vocalists of the decade, with a style and delivery that resembled Rod Stewart; a jagged edge with a sweet, tender center. "Ready for Love" is a sad, yet hopeful, song about love and redemption.
Guitar & Bass charts by RubyDanger
The lead single from Ambrosia's third album was indeed their breakthrough song, receiving significant radio airplay and critical praise, and has since appeared on numerous Yacht Rock compilation albums. The success of the single led to multiple world tours with Fleetwood Mac, the Doobie Brothers and Heart; headlining these tours made Ambrosia into a solid live act. "How Much I Feel" is quite simply about exploring feelings for ex-lovers and rekindling old relationships.

The original song fades out rather quickly in the middle of the final chorus, so I took liberty to extend the outro by splicing in part of the 2nd chorus and adding an ending, so this version is about 30 seconds longer than the album.
Guitar & Bass charts by RubyDanger
"Journey never struck me as Yacht Rock." -Fujiskunk
The first single off 1981's Escape, for a brief moment, was the band's biggest hit until "Don't Stop Believin" came quickly thereafter. Singer Steve Perry said the chorus and melody came to him while driving to Los Angeles, and once he arrived he went straight to keyboardist Jon Cain's house to begin the recording process — Jon helped him write most of the verses. The song ends with an iconic solo by Neal Schon, who was asked to 'play the simplest thing off the top of his head' and came up with the riff on the spot. The song was described by Rolling Stone magazine as "one of the most appealing love songs of 1981".
Guitar & Keys by Buster66
Trooper achieved what relatively few bands manage to do: release a second album that was even better than the first! Under the watchful eyes and ears of producer Randy Bachman (BTO, The Guess Who) the album produced three of the band's biggest hits. "Two for the Show" is a memorable piece of Canadian Schooner-Rock-History, with a catchy hook and a flawless composition, this ballad has been a staple on northern classic rock radio since its release. If only there was a better way to go!
Thanks to SOME OLD GUYS, my team mates, friends & co-authors who helped make this pack with me over the summer. Thanks to everyone in the C3 authoring discord for hanging out with me over the years.
If you download these songs, I would appreciate if you could please donate $1 per song or more to the charity, you can find the donate button at http://www.chartathon.com/.
I'll be back with more content soon!
–MrPrezident