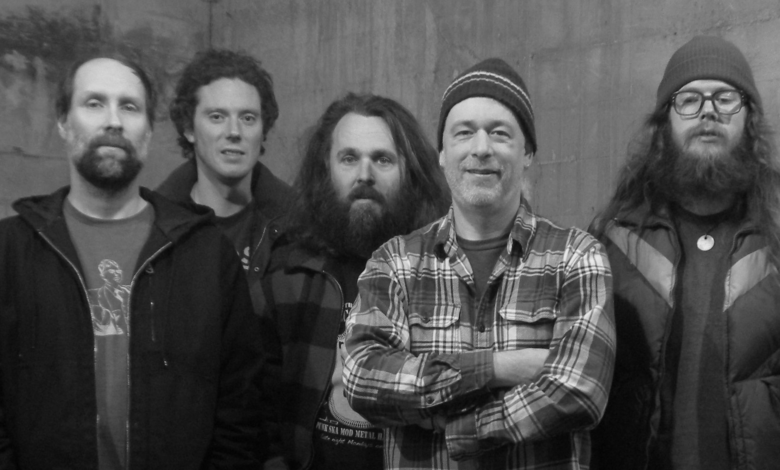 So I know in my last post I promised Built to Spill's critically-acclaimed self-titled album from 1995 would be my next release. Unfortunately, as it turns out, that album never existed and the song Preview was just the band having fun. Ya got April Fooled! Doubly so considering I couldn't even get my actual release done before the end of April! Yes, to make up for the lack of the fake album, it was always my intention to compensate with a good old-fashioned 6-pack. But what I didn't fully realize is just how long these songs were on average compared to last month. I released 7 songs last month and yet this 6-pack has an overall 50% increase in total duration. Add on the fact that I had significantly less free time compared to March as well! It was a perfect storm to ensure I would run out of time without proper time management (something I always lack).
But let's stop talking about the past and focus on the present! I offer up what I feel to be a pretty dang good representation of Built to Spill as a band. If I had one more song to include, it would be from their first LP, but this pack spans from their second LP released in 1994 all the way to their current latest in 2015. Over 20 years of Built to Spill!
---
Big Dipper
Ever since I heard this song for what I assume was the first time, it's always felt familiar. Like there's something about it that just feels right. It's a pretty simplistic song, but it's incredibly catchy. Apparently The Thermals were also a fan of the song because they covered it on their live album. If you're swayed by a lack of difficulty, at least check out the song. You may like it! Also this album might be my personal favorite of theirs.
I Would Hurt a Fly
Perfect from Now On is the very first Built to Spill album I listened to. It blew my mind! Each song was a rollercoaster. With an average song length of over 6 minutes, nearly every track felt like a completely different song by the end of the track than at the beginning. This song is no exception to that. A little after the 4-minute mark, the tempo changes and it basically becomes one big guitar solo. Back in the old days of the official Rock Band forums, this was chosen by the community for a supposed Indie Rock Band setlist. Not a bad choice!
Carry the Zero
When I started seeing Built to Spill's name pop up here and there during Dinosaur Jr and Modest Mouse discussions, I knew I had to check them out. While Perfect from Now On was the first full album I checked out by them, this was the first song of theirs I heard. To this day, this is largely their most popular song. It's very chill. It's also pretty fun to play on most instruments. If you're going into this completely blind, this song is a great starting point. And the album Keep It Like a Secret is probably their most accessible.
Strange
The opening track of their Ancient Melodies of the Future album. Coming out after the spectacular 3-hit combo that is the previous 3 albums, this is the first time since their debut where they started to falter. While there are a few great songs on this album, including this one, it has plenty of filler. But at least it has great book-ends: this song and the incredible The Weather to close it out. Anyway, enjoy the only song in the pack with keys, keys players!
Goin' Against Your Mind
This song gained a lot of popularity when the album was first released. The intro alone is enough to secure its greatness, but unfortunately this song suffers slightly from a Rock Band perspective for being a little too long. The drums and bass have very little variation over its near 9-minute duration, so the only real challenge is stamina. The guitar is the clear standout, but there are large sections of the song that can be fairly boring. But regardless, this is still one of their more-requested songs! It's definitely a journey to listen to, and sometimes that's all that matters to justify a download!
Living Zoo
Before Built to Spill released this album, it had been 6 years since their previous; marking the longest hiatus the band had since their conception at the time. It was the first album of theirs they released while I considered myself a fan, so it was pretty exciting. This track was released a few months before the album itself, and it was the first time I had ever heard a "new" Built to Spill song. The album overall didn't live up to their heyday, but at least this song kicks ass.
---
And that wraps it up! Shout out to Jphn who inspired me to push the Built to Spill pack forward a bit. It ended up working out perfectly with the April Fools bit and all that, so I'm glad I did that! Also, miraculously while I was working on the pack, Built to Spill announced a new album for later this year! So yeah if you're already a fan or become a fan via this release, be sure to look out for When the Wind Forgets Your Name, out on September 9th!
Speaking of Jphn, he and my boy Yaniv just recently put out an incredible pack of songs representing the history of alternative music that I highly recommend checking out if you haven't already. I didn't intend to release this so closely to their pack, but the aforementioned lack of time management on my part pushed me into their territory.
So what's to expect for my next release? Well today is actually my birthday (May 6th), so I plan to take a break from releasing songs for this month (remember this is technically April's release) as a birthday gift to myself. I will likely still be doing some charting throughout the month, but I don't want the stress of having to finish and release songs for a little while. I plan to be back with another 6-ish songs by the end of June. Nothing has been set in stone, so unfortunately I have no hints to give on what to expect content-wise. But anyway, I really hope you guys enjoy the Built to Spill pack!
~Kamotch