12 Days of Christmas
12 Days of Chartmas 2022 Day 10 Slot 1: MrPrez Presents: Armageddon! (Plus Treble Charger & Music From Current Year)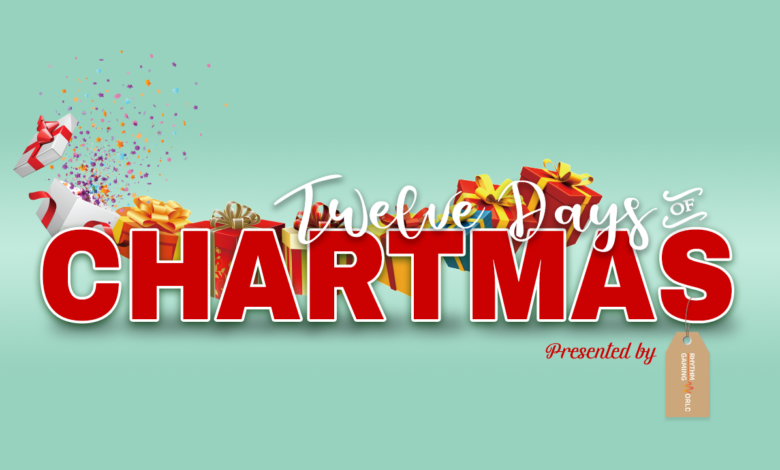 Happy holidays everyone! It's my pleasure to bring a couple packs of my latest customs to the annual community event. It's been a few months since I've posted any full band customs, and as always I've brought along a few Old Guys to help! On with the show!
-= MRPREZIDENT'S ARMAGEDDON =-
Starting with a deep cut from their sophomore album "Anthem of the Peaceful Army", Greta Van Fleet makes modern music with sound rooted in classic 70's rock. "Brave New World" is a slow ballad with a stern warning about global pollution and the after affects of nuclear war.
One of my all time favourite bands is Blue Öyster Cult, here is another classic cut from their wonderful "Fire of Unknown Origin" album. Quite literally about the last man on earth and his exploits. A slow burning ballad and another step towards completing this fantastic album. Big thanks to IaSg14 who helped flesh out the strings charts.
So it's not technically about the end of the world, more of a complaint about being overdressed and still underprepared for life's challenges. The Hives' trademark punk/pop sound has not changed much over the years, this song was featured in the pilot episode of the 2000's TV Series "Chuck".
Imagine if 100,000 people were waiting at the tomb of Elvis Presley for his resurrection, when suddenly World War 3 begins! Totally plausible scenario if you ask me. You might remember the intro to this song, from every grade school recital you ever attended. What, just me? This song has been rock-party tested by the gods, and was the runner up at the 2022 Belmont Custom Jamboree!
-= TREBLE CHARGER (with HardcoreDrummer) =-
HardcoreDrummer and I have returned with more Treble Charger (you can grab "Brand New Low" from my Canada Day 2022 pack). First we have "American Psycho" which is probably their most recognizable hit, having appeared in numerous EA sports titles since its release. Followed by "Hundred Million" which was another huge hit for the band.
-= MUSIC FROM CURRENT YEAR =-
Indie rockers alt-J's latest album "The Dream" takes us right back to their first album, moving away from the dreamy digital sounds of RELAXER and returning to their analog roots. 2022 has been a tough year for crypto-currency, but here's a little "Hard Drive Gold" for free.
Pixies returned in 2022 with "Doggerel" but this song was cut from the album and instead released as a single early in the year. If you are a fan of the band, this is the prototypical single and has every element that makes up their sound.
Spoon is having quite a renaissance this year with the release of "Lucifer on the Sofa", among other things. "The Hardest Cut" is one of those songs that just turns out to be a lot of fun to play on all instruments, so be sure to check it out.
Closing out this new music pack is the Rock Band debut of Ty Segall, a multi-instrumentalist and multi-genre artist with over 40 albums under his belt. This is the title track to his latest attempt at mainstream crossover, a frenetic head-banger that is best experienced at full-volume.
---
Always a pleasure to be asked to participate in these events. Hope you enjoy this year's content! See you on New Years Eve!

Coming up next, more from Yaniv, the holiday custom MVP himself.