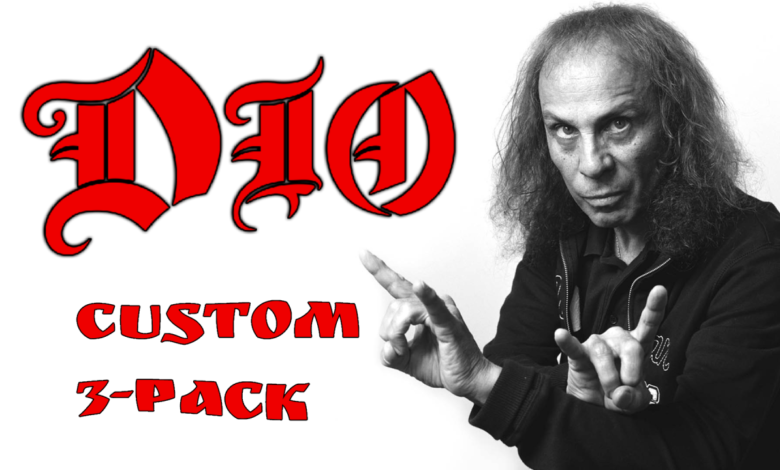 Some Old Guys bring you the long-awaited customs pack by one of heavy metal's most revered icons, Ronnie James Dio. One of the world's most treasured vocalists, and front man for three legendary bands—Rainbow, Black Sabbath, and Dio.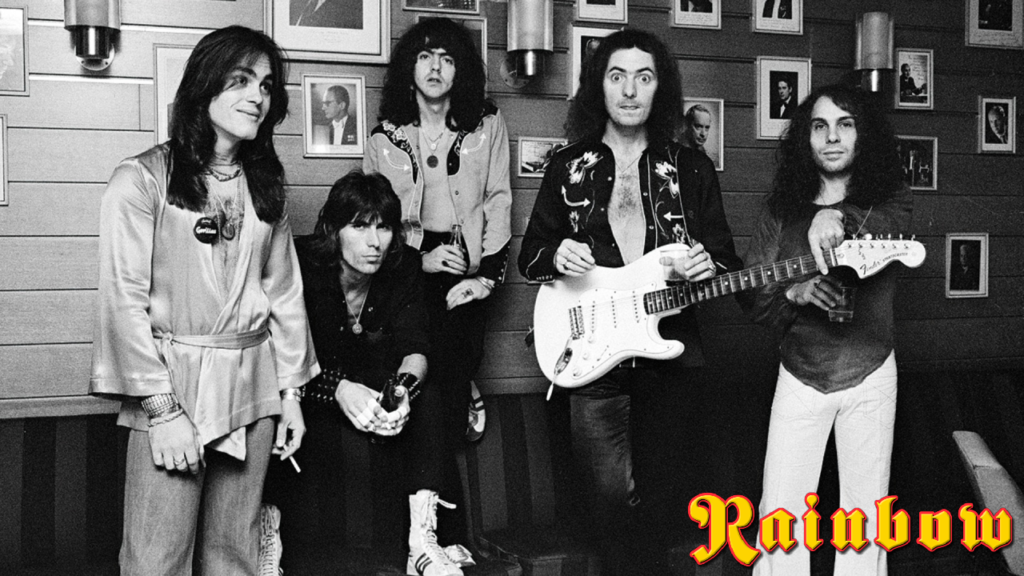 Dio recorded four albums with Rainbow before concluding that he could no longer see eye to eye musically with the more commercially inclined Blackmore and leaving the band.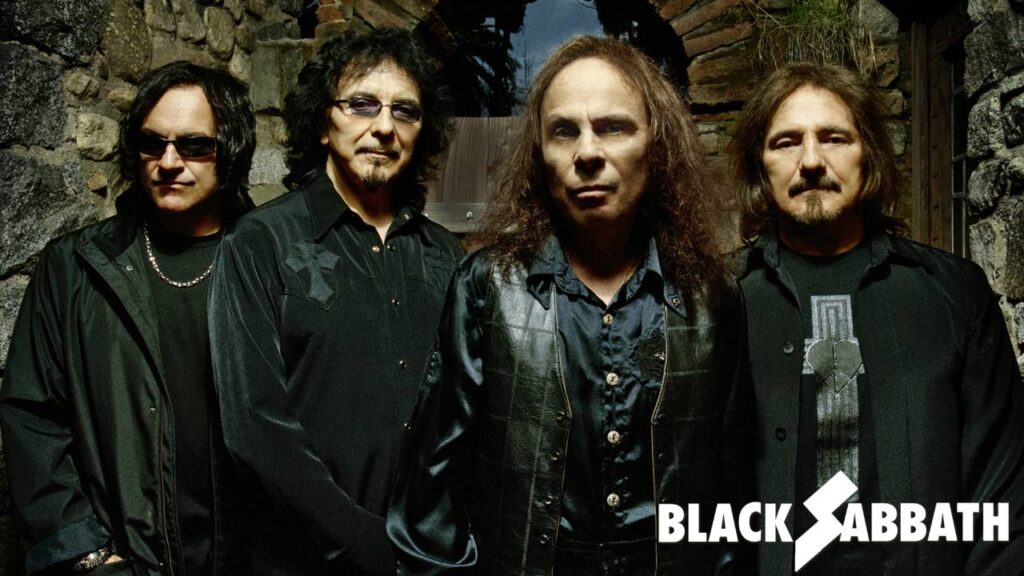 He took over from Ozzy Osbourne as lead vocalist with Black Sabbath in 1979, hired at the suggestion of Sharon Arden, the daughter of Sabbath's thuggish manager Don Arden, and Ozzy's future wife. With Black Sabbath, Dio was at the centre of heavy metal, and he responded by delivering superb performances on Sabbath's 1980 album Heaven and Hell, hailed by critics and fans as a return to form by a band which had been palpably running out of energy and ideas. It entered the UK top 10 and sold more than a million copies in the US. "Ozzy was a great showman," said Sabbath's guitarist Tony Iommi, "but when Dio came in it was a different attitude, a different voice and a different musical approach." The new-look band enjoyed further success with Mob Rules (1981), but the honeymoon came to an acrimonious end following arguments over the live album Live Evil (1982). Other band members accused Dio of wanting to turn his vocals up too loud, while Dio furiously refused to allow anybody to interfere with the way his voice was mixed or recorded. The upshot was Dio's departure from Sabbath.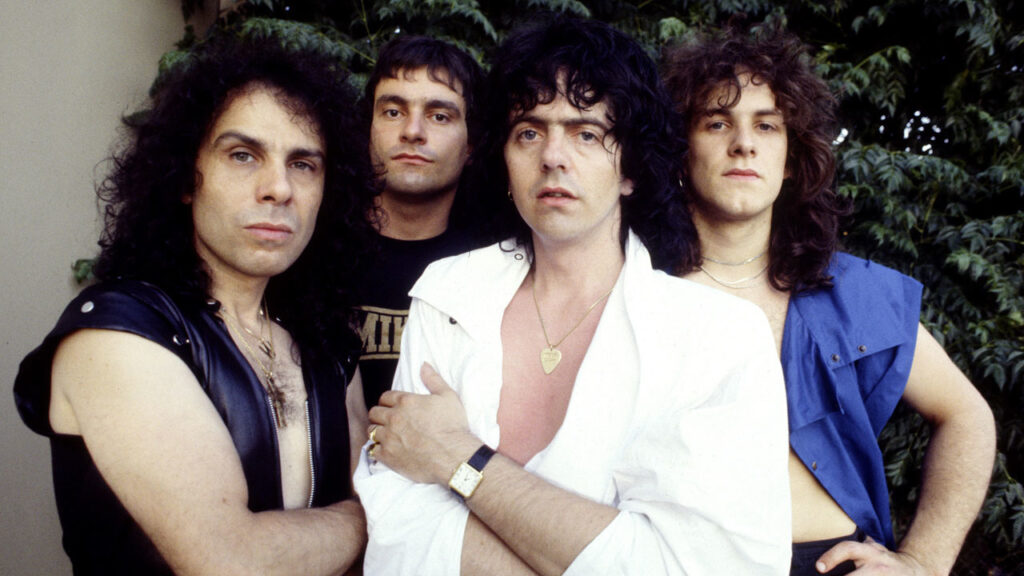 He took the drummer Vinny Appice with him and formed his own band Dio (a name leaving no room for doubt about who was in charge), which would record 10 albums over nearly three decades. However, he did make a brief return to Black Sabbath when he appeared on their album Dehumanizer in 1992. Debate seems destined to rage among Sabbath fans about whether Osbourne or Dio represents the band's true soul.
Neon Knights was the last song written by the band for the Heaven and Hell album. It was quickly written and recorded at Studio Ferber in Paris during January 1980 simply to fill time on the album's first side. The lyrics were written by Ronnie James Dio. It is the only song on Heaven and Hell to definitely feature songwriting input from bassist Geezer Butler, the band's main lyricist during the Ozzy Osbourne era. Butler was absent for most of the songwriting process due personal issues as well as his own uncertainty as to whether he wanted to remain in the band. Dio occasionally performed the song during their live shows. The venue and date of the live version of "Children of the Sea" is not specified. The song reached #22 on the UK charts, but failed to chart in the US or anywhere else.
Crazy Canuck has a drum only version in the Database already so make sure to grab the one labelled SomeOldGuys in the Other Versions section for a full band rewrite!
Recording commenced in April 1977 at a studio in Château d'Hérouville, France, featuring Ritchie Blackmore, Ronnie James Dio and Cozy Powell. Keyboards were initially played on a session basis by former Rainbow member Tony Carey, while bass parts were started by Mark Clarke. Clarke was soon dismissed, however, and the bass parts were recorded by Blackmore himself.
The Last in Line" is the third single released by heavy metal band Dio, appearing on their platinum-certified LP of the same name. It was Dio's only song to hit the Top 10 of Billboard's Album Rock Tracks.
Unlike the band's first two singles, this song was not released as a single in the UK, but rather in the Netherlands and Spain. There is also an alternate version in the Netherlands sold only at the Pinkpop '84 festival on June 11, 1984. The sleeve of this release was the same as the band's previous single, "Rainbow in the Dark", with the Pinkpop logo in the corner.
This chart was originally done by JRabes for either Frets or CH, not sure which, and it was an excellent chart. We did make some minor alterations to it but for the most part, it is JRabes chart.
SomeOldGuys are made up of
jksrb and jerrylive365 on drum charts
IaSg14 and rubydanger on guitar and bass charts
MrPrezident on Keys and vocals
Venues done by CapnKris