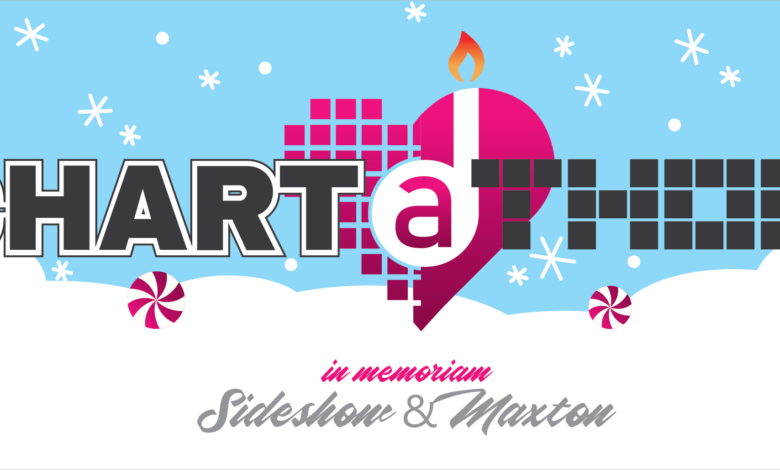 Hey again!
So at this point you're maybe asking yourself: who the fuck are the Lemonheads?
Well, they're an alternative rock band from Boston, led by singer-songwriter Evan Dando who's the only consistent member of the band. Started out as a punk band, The Lemonheads slowly developed their sound, a melodic indie rock, somewhat reminiscent of a smaller version of Nirvana, but less stadium choruses, doom and gloom, more country influences and relatable writing.
Blessed with good looks and a warm, sweet voice, Dando became a teen idol in the early '90s. While his simple, catchy songs were instantly accessible, they tended to hide the more subversive nature of his lyrics, and how sad they are. But Dando's biggest weapon was always his attitude and honesty. A reviewer said: "Dando has perfected the art of just being himself, without pretension, and it's a hell of a lot more honest and real and enjoyable than a truck load of overhyped, super-hip, underground bands" – and I couldn't agree more.
In 1992, "It's a Shame About Ray" made the group into media sensations, as Dando's face appeared on music and teen magazines across America and Britain. Though the Lemonheads were poised to become superstars, the band never quite found the right breakthrough single, and their popularity peaked in the early '90s. Their biggest hit is probably a (pretty great!) cover of Simon & Garfunkel's "Mrs. Robinson", which was charted here by StackOverflow0x. The band never became huge, but they retained their ever growing cult following, and today many refer to them as one of the best rock groups of the 90's. I'm happy to bring six of their best tunes to our beautiful music platform.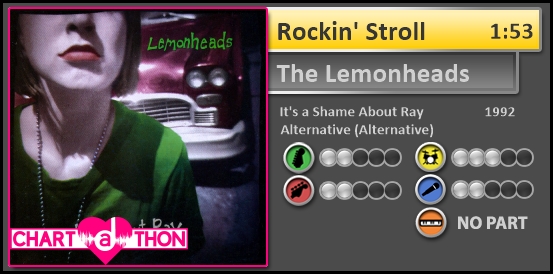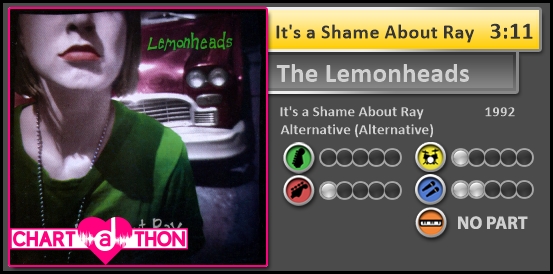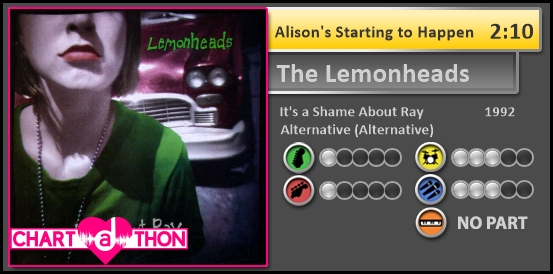 1992's "It's a Shame About Ray" is considered the band's high point, and quite understandably so. This is where the band has perfected their signature blend of punk-pop, jangle pop, and folk-rock. Breezing by in under half an hour, the album is a simple collection of sunny melodies and hooks, delivered with typical nonchalance by Dando. None of the songs are about anything major, but that's part of their charm — they're immediately accessible, relatable and thoroughly catchy.
I bring you three songs from this pivotal album. "Rockin' Stroll" opens the album with an immediate, high-tempo guitar riff and high-tempo song in general, with some phenomenal lines from Dando. The title track "It's a Shame About Ray" is more of a melodic, mid-tempo song, described as "a wistful, melodic singalong song that has an underlying element of melancholy that's delightfully vague in its message". Rounding up the album selections is "Alison's Starting to Happen", a personal favorite that was my wake-up alarm clock for years (and I still don't hate it!). It's another upbeat banger, jokingly inspired by Smudge drummer Alison Galloway, and it's just fun, witty and awesome all the way through.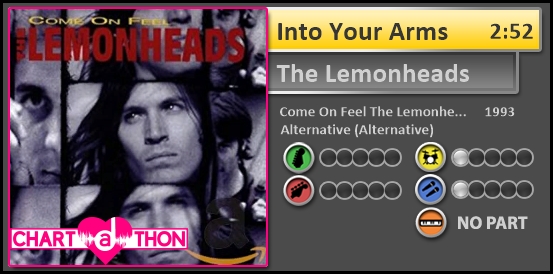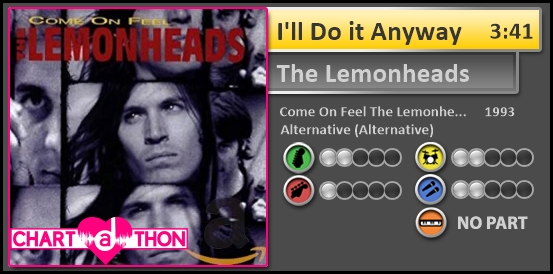 The next album, 1993's "Come on Feel the Lemonheads", was the album that should have turned the Lemonheads into superstars. However, Dando's addiction problem (and other issues) has derailed the plan, and the album itself isn't as focused as it's predecessor (for starters, it ends with a pretty aimless 15-minute instrumental song), but still, it has quite a few of absolute gems.
First and foremost, the classic "Into Your Arms", one of the Lemonheads sweetest and most popular songs. "Into Your Arms" is actually a cover of a band called Love Positions – which is the previous band of Lemonheads bassist Nic Dalton. Virtually an unknown song previously, Dando liked it and chose the cover as the lead single of the album. The song is about as unsophisticated as possible – it's a simple, straightforward, beautiful love song, and it just delivers everything it aims for.
The second choice is not a hit single, but one of my own favorites – mostly because it's just so damn catchy. "I'll Do it Anyway" is just fine indie rock – catchy, dynamic, great playing and it just rocks all around. Also, that drum fill near the end is just awesome.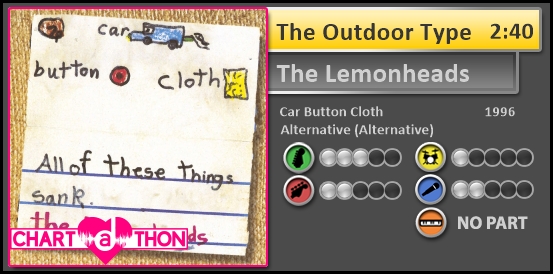 Last but not least – in my humble opinion, the best song ever recorded by the Lemonheads – "The Outdoor Type". It's an absolutely gorgeous, country-influenced tune, with great semi-humorous lyrics, and some wonderful guitar work. "I lied about being the outdoor type", Dando confesses to a girl he was trying to impress who apparently loves the outdoors. Dando's "confession" is hilarious ("I can't go away with you on a rock climbing weekend/ What if something's on tv, and it's never shown again?"), and he alternates between listing his inability to go outdoors, and more sincere verses about expectations in a relationship ("You knew what you were looking for – I lied until I fit the bill"). "God bless the great indoors!", he declares – and I'm just thankful for this great song.
And that's it for this time, see you soon! Next up is VreyIsGrey!