Releases
Ted Leo and the Pharmacists 3-pack!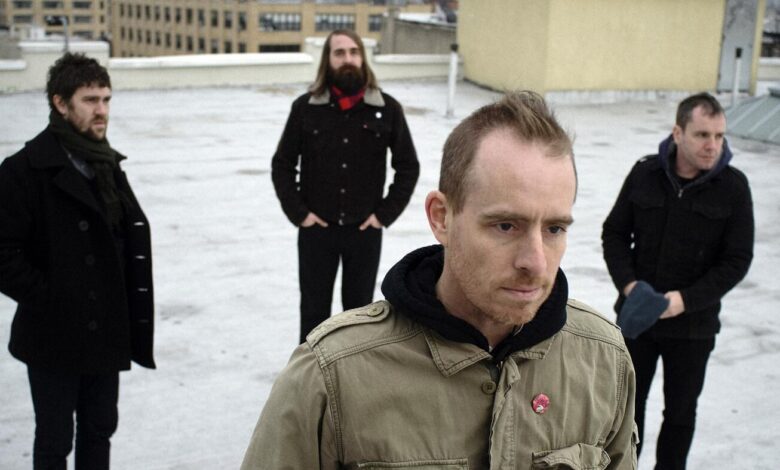 Last month at the end of my Cribs post, I said you could expect 3-5 songs for my next release rather than another 6-pack like I had been doing. Hooray for just barely meeting that quota! February is only 2-3 days shorter than the other months, but it just went by so quickly. Had I tried a 6-pack, I for sure wouldn't have finished. But luckily I anticipated it! I wasn't quite sure what I was gonna do at the time, but I knew I needed to choose a smaller band that I could make a satisfying 3-pack for.
Ted Leo is an indie rock icon who's been making music with his band The Pharmacists since the late 90s. His 2001 album The Tyranny of Distance is one of my favorite albums of all time (check out my Under the Hedge custom in the database). But I understand that album isn't his only legacy. I believe I've put together a good collection of songs to represent his post-Tyranny releases.
---
Where Have All the Rude Boys Gone?
This is possibly Ted Leo's most well-known song. It was released as a single for his 2003 album Hearts of Oak. It's for sure the most musically complex song of the bunch, and also the longest! Now fans of the song will know that there's a fairly prominent keys part in this song that unfortunately I didn't chart. Now I'm of the ilk who believes if it can't be done right, why do it at all? And no I don't mean I shouldn't have charted this song at all, but I certainly wasn't gonna attempt it with a combination of my limited musical knowledge/ability, muddled audio, lack of access to a midi, and time constraints. Hopefully sometime in the future I'll be able to update it, but I'm sure I'll need a bit of help (wink wink).
Me and Mia
This is just a fantastic song! I think over time it might've potentially edged out Where Have All the Rude Boys Gone? as his most popular song. While the song is nice and upbeat, the subject matter is about various disorders and addictions. Me and Mia (bulimia), Ann and Ana (anorexia). Even if you're not familiar with Ted Leo, I recommend giving the song a listen. It's a good starting point I think. Very catchy.
The Mighty Sparrow
I think this is a fairly underrated song of his. The Brutalist Bricks is his most recent album with The Pharmacists from all the way back in 2010! This song was released as a single and received a music video, so it's not like it wasn't being pushed at the time. But I think it deserves more attention! Plus it has a couple drum solos and, as a drummer, this pleases me. And hey, it's kinda like the Harmonix method of releases back in the day where they would release a couple popular tracks with maybe a lesser-single or deep-cut.
---
Well that's it for now. My next release will overlap with my 100th custom, so I'm still figuring out how best to handle that. I hate telling people to expect more of me, but I'm certainly aiming for more than 3 songs next time. If I make it to 6, it'll likely not be all the same artist. But variety is the spice of life! See ya then!
~Kamotch